Wilson is one of the biggest brands in racket sports. She makes all kinds of products, including T-shirts. Here are 4 for a recovery… elegant.
Playing padel must be done with the right equipment and in good conditions. To be well fitted, to have a bag to store your belongings, to have a paddle suitable for our game, and to be dressed appropriately. Playing padel in denim shirts will not be seen well and above all will not allow you to play properly.
Wilson offers a large number of clothes adapted to the effort but also to be comfortable before and after your matches. Made of cotton for comfort or polyester for effort and perspiration, here are 4 examples of T-shirts signed Wilson.
Striped crew neck T-shirt
This T-shirt is designed not to interfere with movement. Both for training and for matches, its absorbent fabric allows the practice of padel without limits.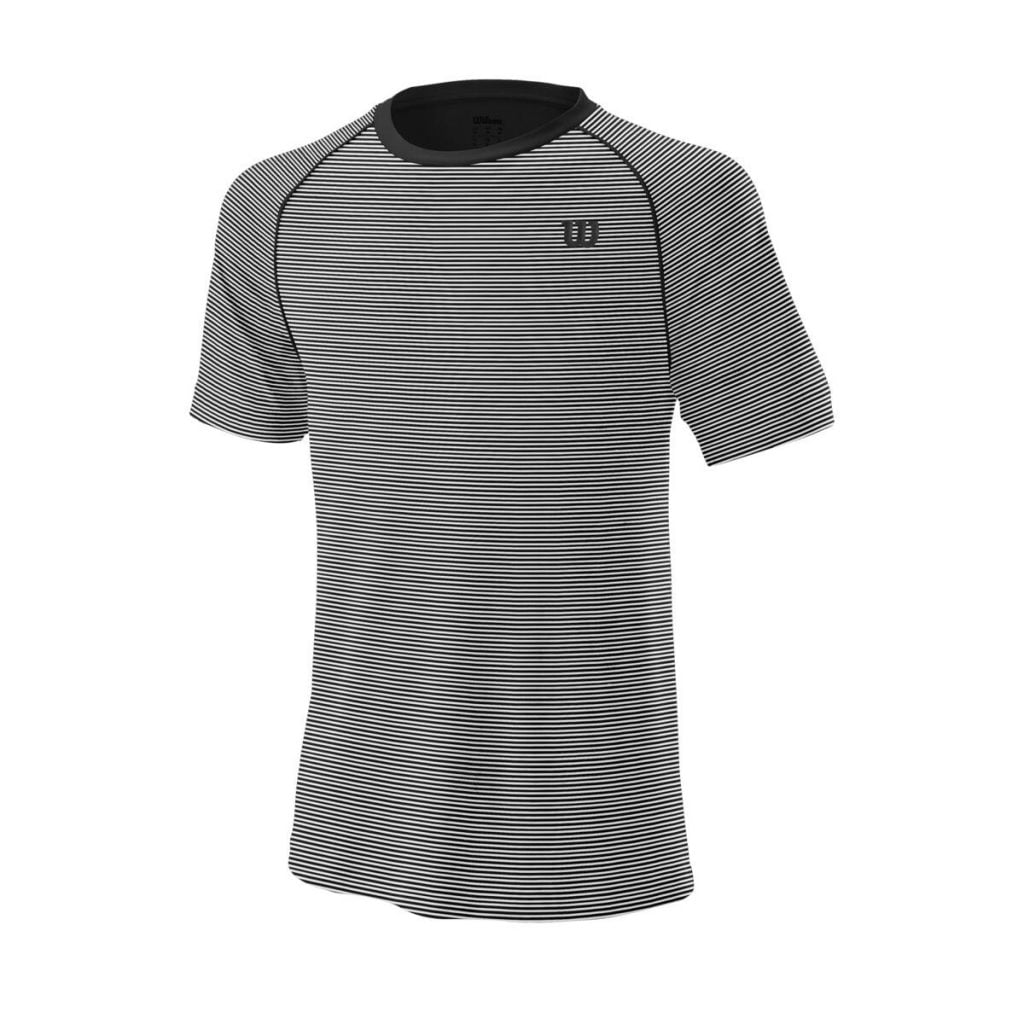 Price: € 35
Striped men's training polo shirt
Available in 2 colors, this polo shirt will delight elegant players on the track. A high-end polo shirt, designed for high mobility and breathability, designed in high performance nanoWik fabric for more lightness.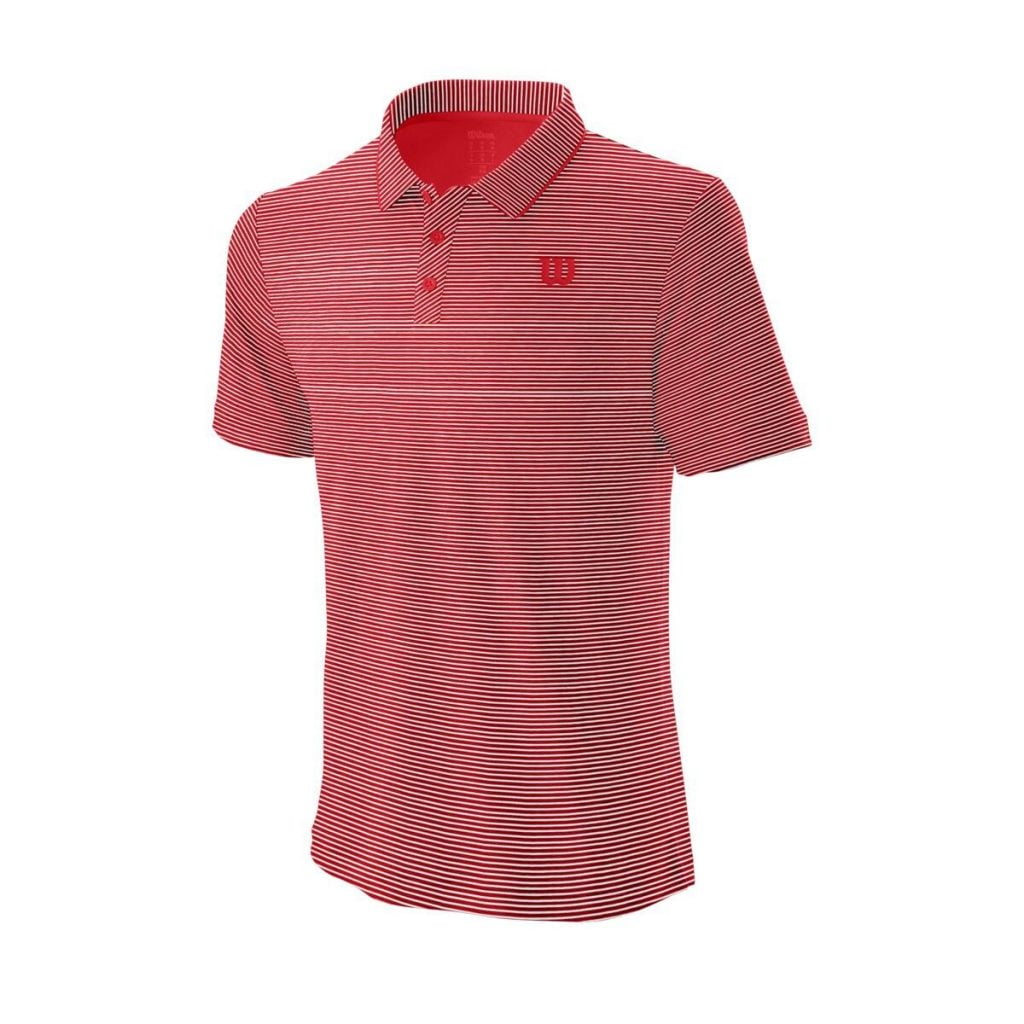 Price: € 40
A retro T-shirt that can be part of your wardrobe. Adapted to everyday life and always ready for physical effort, this t-shirt is made of cotton and polyester. Comfort and absolute style.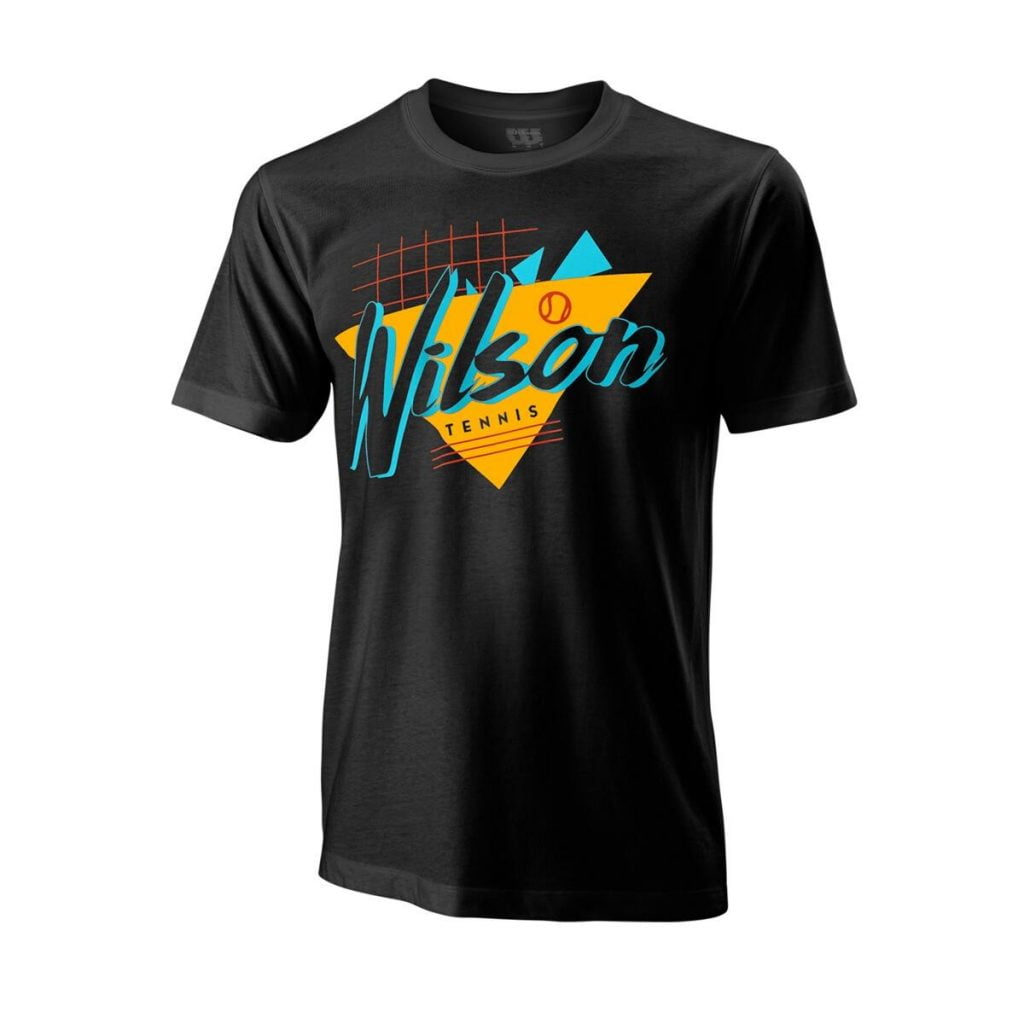 Price: € 25
Lovers of the brand and the famous Pro Staff model will be enchanted by this t-shirt. A blend of cotton and polyester that will give you softness and anti-humidity. Perfect for hot summer days.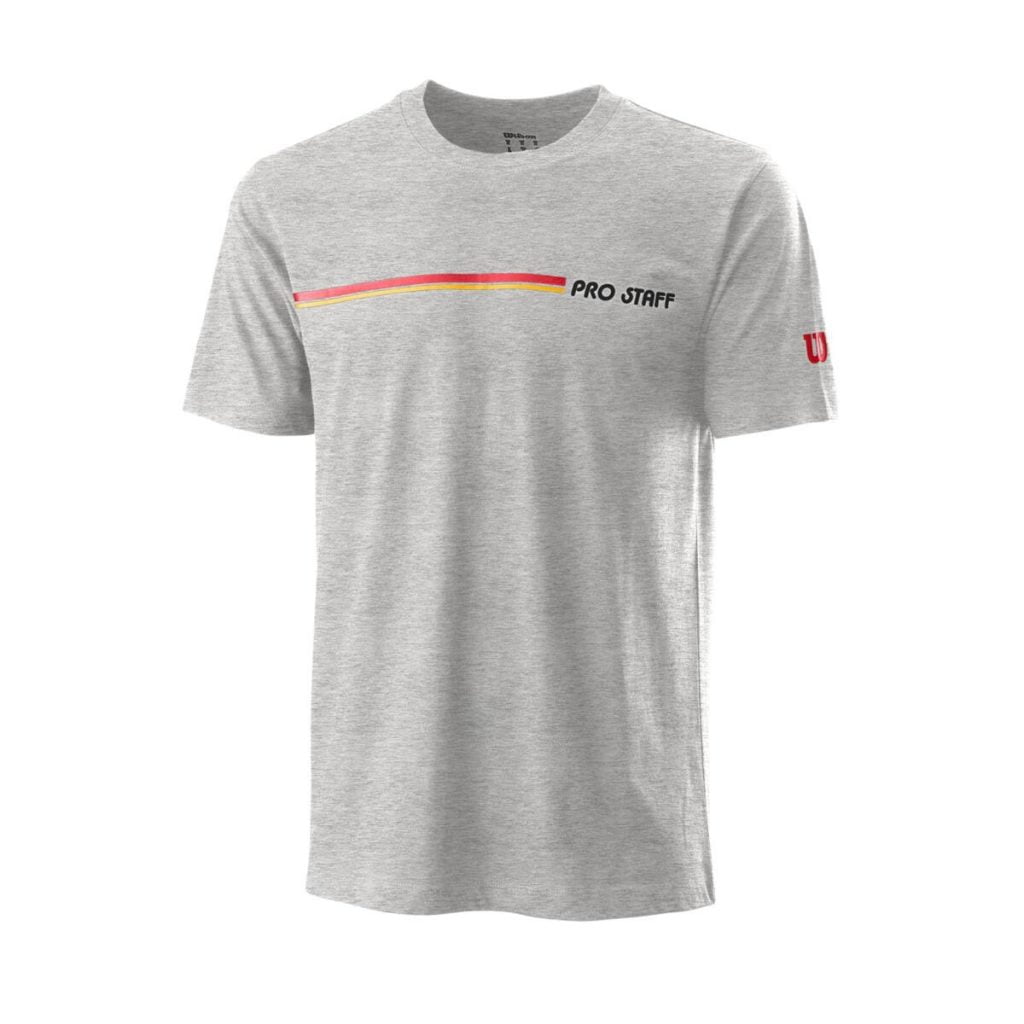 Price: € 25

Julien Bondia is a padel teacher in Tenerife. He is the founder of AvantagePadel.net, a software very appreciated by clubs and padel players. Columnist and advisor, he helps you play better through his many padel tutorials.