Discover in video the summaries of the round of XNUMX of the World Padel Tour Madrid Adeslas Open, with the entry into contention of the favorites and the debut of several new pairs.
Summary of male table encounters
Among the men, after a morning marked by surprises Coello / Lamperti et Ramirez / Yanguas, the big favorites held their place with straight set wins for the top three seeds : Galan / Lebron, Belasteguin / Gutierrez and Lima / Tapia. A little more difficulty, however, for Galan / Lebron and Bela Sanyo, who respectively win 7/6 7/6 and 7/5 7/5 against Belluati / Garrido and Gonzalez / Rico, than for Lima and Tapia against Campagnolo / Bergamini (7/5 6/1).
Still among the favorites, Chingotto / Tello et Ruiz / Stupaczuk also ensured, with victories in straight sets.
More surprisingly, the straight set victory of the Lucky Losers Tonet Sans and Iñigo Zaratiegui against Sergio Alba and Francisco Gil!
We will have some great encounters tomorrow, including the Tello / Chingotto shock against Lima / Tapia! The Lebron / Galan vs Stupaczuk / Ruiz match should also be very interesting!
Video credit: World Padel Tour
Video credit: World Padel Tour
Video summaries of the women's draw meetings
Among the girls, there were two surprises this morning: Osoro / Iglesias et Brea / Icardo who respectively eliminated Ortega / Marrero and Amatriain / Araujo! The other big favorites have held their place, with speedy victories, like that of Lucia Sainz and Bea Gonzalez against Alix Collombon and Jessica Castello: 6/2 6/0.
The big game of the day saw the victory of Llaguno / Riera in a big fight against Talavan / Rufo: 7/5 6/7 6/2!
Tomorrow, very attractive posters are on the program, we obviously think of the shock Alayeto / Alayeto vs Josemaria / Sanchez, and the outsiders match between Brea / Icardo and Osoro / Iglesias!
Video credit: World Padel Tour
The quarter-finals program
Finally ! We will be able to see the "best padel of the world "in direct ! It starts from 09h30 this friday on the official tournament streaming. In the program :
09h30 : Alayeto / Alayeto vs Josemaria / Sanchez
to follow: Salazar / Triay vs Llaguno / Riera
to follow: Belasteguin / Gutierrez vs Sans / Zaratiegui
15h30 : Coello / Lamperti vs Ramirez / Yanguas
to follow: Lima / Tapia vs Chingotto / Tello
to follow: Lebron / Galan vs Stupaczuk / Ruiz!
Not broadcast: Osoro / Iglesias vs Brea / Icardo and Gonzalez / Sainz vs Nogueira / Navarro
To follow the matches, it's just below: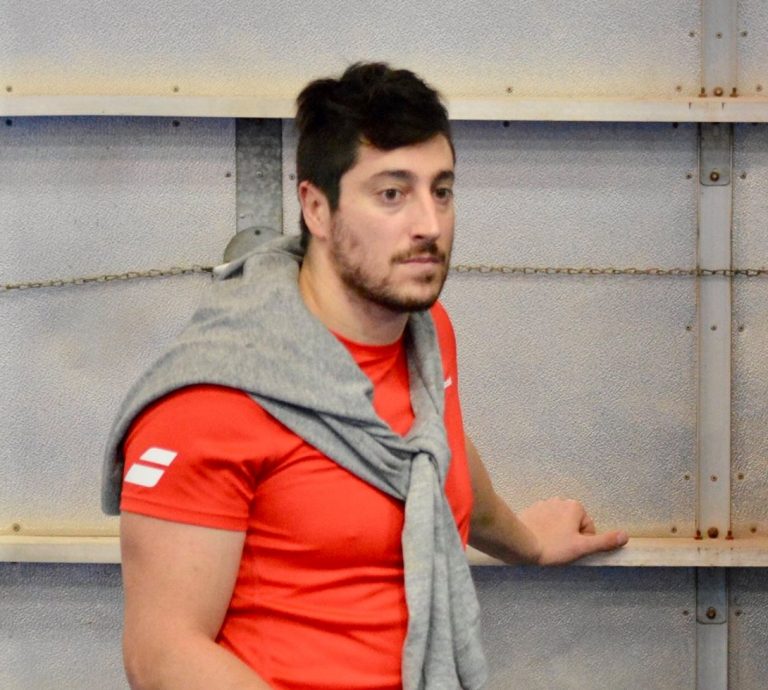 Xan is a fan of padel. But also rugby! And his posts are just as punchy. Physical trainer of several padel, he unearths atypical posts or deals with topical subjects. It also gives you some tips to develop your physique for the padel. Clearly, he imposes his offensive style as on the field of padel !