Was it Fernando Belasteguin and Pablo Lima meet for the time of a tournament?
The idea seems amazing and yet it has a good chance to come true!
Indeed, as usual, only the 16 top-ranked players at the Breed can participate in the WPT Master Final.
And when we take a look at this famous ranking, we can see that there are already 7 pairs and only two players are sailing solo in this top, without their respective partners.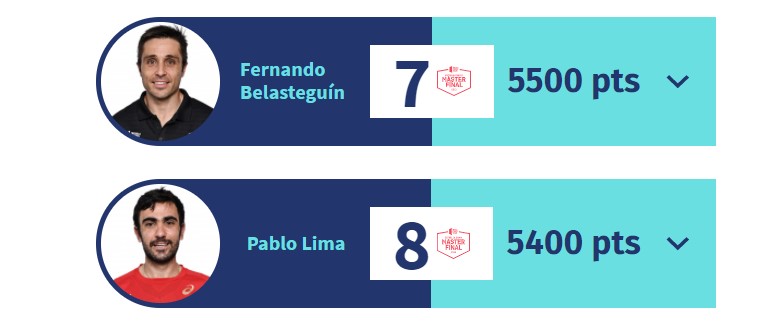 These two players are obviously the King Bela, newly associated with Arturo Coello et Pablo Lima who joined forces with Javier Ruiz.
If the situation remains the same, we will see these two former partners replay together for a competition. Imagine for a moment that the two accomplices win the Master Final 2021. It would be quite simply magical… even if it remains quite improbable today!

Fan of padel and of Spanish origin, the padel runs through my veins. Very happy to share with you my passion through the world reference of padel : Padel Magazine.