Le World Padel Tour arrives in Toulouse this Sunday. Discover the tables of this very first WPT Open in France and the draw of the tricolors, which are 24 in number !
In the men
Comme we told you in a previous post, wild-cards for the main draw were attributed to the Bergeron/Leygue and Tison/Zapata pairs. The first will have a real gala match against the legend Fernando Belasteguin and the young Arturo Coello. For their part, Benjamin and Teo will have the opportunity to take their revenge against Agustin Gutiérrez (39) and José Rico (28), who beat them in three sets in Marbella.
In addition to these three tricolors, there are 11 of their compatriots in the pre-previas, which brings the total to 14 French, a record!
Since as in Austria, the men's draw did not fill up with registrations, several pairs with French people will start in the second round of prequalifications ! This is the case of Blanqué/Jurado, Pech/Theard, Maigret/Seurin and Grué/Fernández Sota. The least lucky in the draw are certainly the local Bastien Blanqué and the Spaniard Fran Jurado, who will be opposed Sunday at 16 p.m. to the seed 1 of the preprevias: Pablo García (91) / Jairo Bautista (87). With the support of the public, will the Franco-Spanish pair be able to create a sensation? Here are the other clashes that will take place on Sunday afternoon:
Grué/Fernández Sota vs Pablo Cardona Huerta (121) / Miguel Benítez Lara (86) at 16:00 p.m.
Maigret/Seurin vs Ferran Insa (122) / Guillermo Closa (346) at 16:00 p.m.
Pech/Theard vs Borja Yribarren (85) / Alonso Rodriguez (111) at 17:00 p.m.
We will also find 5 tricolors in the first round of the pre-previas. These are the two 100% French pairs Authier/Lopes and Auradou/Vives and the association between Thomas Vanbauce and the Swedish Rikard Rååd. Given the draw, we could very well find these pairs in the second round. They will start their tournament on Sunday morning, we will have:
Authier/Lopes vs Pedro García-Consuegra (264) / Miguel Briega Ramos (279) at 10:00 a.m.
Vanbauce/Rååd vs Pau Flores (778) / Ferran González Zamorano (NC) at 10:00 a.m.
Auradou/Vives vs Pablo Simón García (NC) / Alberto Simón García (NC) at 11:00 a.m.
You will find tables and match days and times just below:
In the ladies
Among the girls, we will also find more tricolors than usual, with in all 10 French. As always, the Castello/Collombon and Godallier/Navarro pairs will start on Wednesday afternoon in the main draw. Alix and Jessica will face the surprising Carla Mesa and Claudia Jensen in the first round, while Léa and Teresa will face Marta Marrero and Lucia Sainz, for the third time in a row. Not easy draws for our two players who are on the circuit all year round...
Local Charlotte Soubrié and her partner Elodie Invernon, who benefited from a wild-card table will have a match whatever happens much simpler on paper since they will face a pair resulting from the qualifications.
The other three French pairs will all start Monday at 11 a.m. in the first round of pre-previas, and they all seem to have a shot on paper. We will have :
Clergue/Ligi vs Perez (86)/Vano (95)
Detriviere/Martin vs González (111) / Fernandes (103)
Ginier/Pothier vs Casali (69) / Pinacho (80)
You will find the tables just below: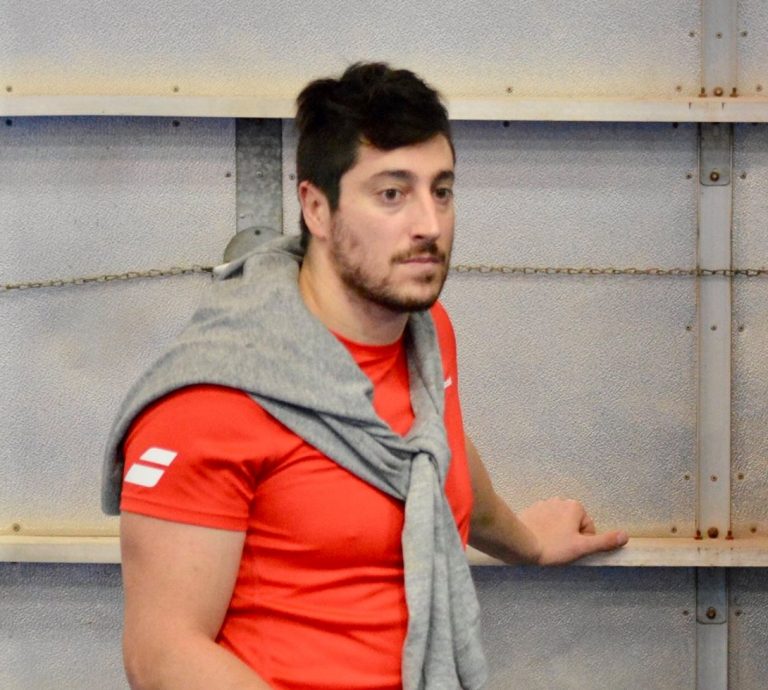 Xan is a fan of padel. But also rugby! And his posts are just as punchy. Physical trainer of several padel, he unearths atypical posts or deals with topical subjects. It also gives you some tips to develop your physique for the padel. Clearly, he imposes his offensive style as on the field of padel !