The French pair formed by Justin Lopes and François Authier reacted hotly after his convincing victory on the score of 6/4 6/4 against Pedro Garcia Consuegra (264) and Miguel Briega Ramos (279).
Padel Magazine : How does it feel to be the first French pair to win a match at an Open du World Padel Tour in France – and to score 5 points along the way?
Justin Lopez: Well, it feels good, it's a pleasure, especially since lately, with François, we can't say that we've achieved our best performances.
Playing the WPT does us good, it allows us to face other players as well, it's a breath of fresh air. And suddenly, we are going to try to fight this afternoon during our next match (to be continued from 17 p.m.), it will be against a player we know very well, Aitor Garcia Bassas (92)e in ranking), with whom I had already played a tournament – ​​and at that time it was already monstrous. I hope we have become a little bit stronger than three or four years ago. In any case, I can't wait, we're playing in good conditions, but the ceiling isn't very high: we're going to have to lob well, and in any case, we're going to fight and hang on.
Tell us about the second set, where you trailed 0/40 on your serve, then 40/0 on your opponent's serve, and you won both games.
François Authier : Yes, we had to do it at that time, what's good is that we fought on all points, we didn't want to let go, no game. We believed in it by being aggressive on these games and we got there.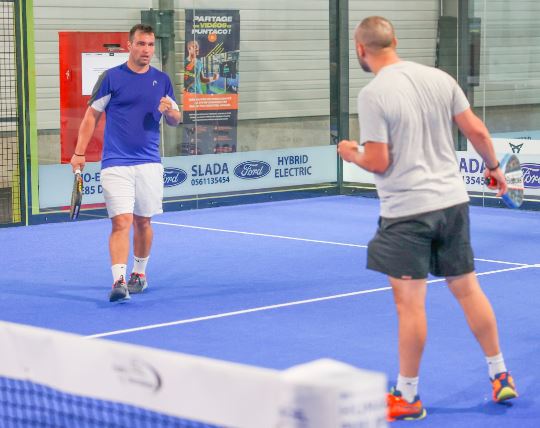 Tell us about this punto de oro where you changed sides, without playing Australian…
Justin Lopez: It's true that with François, it's easy to play on both sides, even if I don't feel very good on the left. The goal was to force the returner to think, knowing that he was returning well down the line, he was countering well and had a good little hand. So I was like, let's go, I went straight up, hoping that would upset the raiser. It didn't work as well as I had hoped because I wanted him to miss on the return, we still had to fight diagonally and I'm very happy to get out of it.
It's true that the punto de oro is something that was well known in France at the time. We won a lot, we know how to play them, we're not afraid, we're going. I think it can benefit us for the next match where, a priori, we will be weaker than our opponents. In any case, we will give everything.
Watch the video interview below: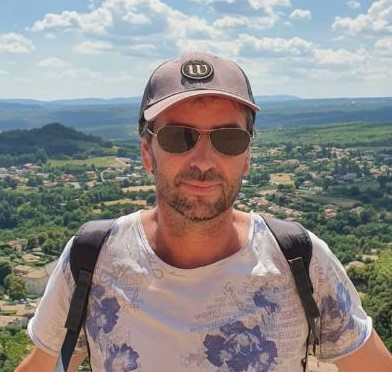 After 40 years of tennis, Jérôme falls into the pot of padel in 2018. Since then, he thinks about it every morning while shaving… but never shaves pala in hand! Journalist in Alsace, he has no other ambition than to share his passion with you, whether you speak French, Italian, Spanish or English.