Ten points in a row lost at the start of the match, nine points in a row suffered at the end of the match: this is the terrible balance sheet suffered by the French Johan Bergeron (157e worldwide) and Thomas Leygue (171e) against Fernando Belasteguin (11e) and Arturo Coello (15e). Final score of this 1/16e final: 6/1 6/0 for the Hispano-Argentinian pair.
Subjected from the outset to terrible pressure against opponents of clinical precision (Bela) and incredible power (Coello), the tricolors bravely played their luck in front of the conquered but still sparse public of the Palais des sports de Toulouse .
To put an end to the ruthless numbers, the French will have scored 15 points during the 50 minutes that this match lasted (7 to 1er set, 8 to the second). Their opponents totaled 51 (27 in 1er set, 24 in the second), converting 5 of their 6 break points.
Positive points: Leygue and Bergeron only committed three unforced errors, while Bela and Coello made 8. But the latter above all won the match with winning points: 25 to 3!
We will remember the fourth game of the match, ideally started by two winning smashes from Thomas Leygue then a foul in Bela's net. And on the final punto de oro, Leygue wins his service game with an ultimate and liberating smash to the grid, winning.
Led 3-0 in the second set, the local players even almost took the service of Arturo Coello, following two big mistakes in the net of Belasteguin and a winning smash from Leygue. But three break points were not enough to contain the opposing steamroller.
Assessment of the adventure: some beautiful moments of padel, spectacular points and a lot of experience accumulated by the French.
A free point, offered by the referee to the French
A moment of hesitation marked this match in the 5th game of the 2nd set: while the French were trailing 0-15 on Leygue's serve, Coello concluded a superb point with a winning smash. But the referee announces 15-15 instead of 0-30. The player continues and, as the scoreboard scores 15-30 (actually 0-40), the referee announces 15/40. And he does not budge despite the surprise of the players, aware of having played only three points and not four.
The French will therefore have officially scored 16 points instead of 15 in practice.
To follow the rest of the meetings, and French, It happens HERE !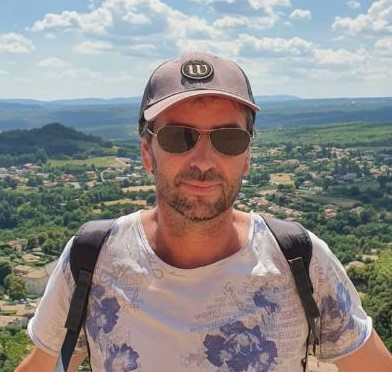 After 40 years of tennis, Jérôme falls into the pot of padel in 2018. Since then, he thinks about it every morning while shaving… but never shaves pala in hand! Journalist in Alsace, he has no other ambition than to share his passion with you, whether you speak French, Italian, Spanish or English.