We can speak of an achievement after the superb qualification of Pablo Cardona Huerta and Miguel Benítez Lara for the final table, after a 6/2 – 6/4 victory obtained against Mario Del Castillo and Javi Martinez.
These two boys, associated for the first time, and perhaps for the last, have indeed just chained five victories since their entry into the running, in the second round of the preprevias.
After having eliminated this morning – in a superb way – Uri Botello and Javi Leal, the seeded 1 of these previas, Benitez and Cardona are still on fire at the start of the evening, in a scorching heat.
At 17, he is compared to Galan
Benitez also had to face a case of conscience: the player from Puerto de Santa María (Cádiz) was facing his best friend Mario Del Castillo. But this quasi-fratricidal duel did not affect either his determination or the devastating power of his smashes. At his side, the 17-year-old left-hander Pablo, whose trajectory is compared to that of Ale Galan, also struck heavy strikes, with formidable efficiency.
Of lower size, Del Castillo and Martinez benefited less from the extremely fast conditions of the central track of the 4Padel of Colombiers.
The interview: "Objective 1/8th final"
Padel Magazine : Miguel, now you are a final draw player…
Miguel Benítez : " Yes. Getting to the final table, I've been hoping for a long time, struggling to get there, I've sometimes been close but without going all the way. It's finally today that it happens and I savor it all the more as it was hard. »
The next round will take place this Wednesday in 4e rotation against Juan Martin Diaz and Alejandro Arroyo, will you manage to sleep?
"It's still early, it gives us a little time to assimilate this victory. Tomorrow, we will resume our routine, to prepare as usual to play a match and try to go to 1/8e of final. »
Once the dream of making it to the final table has come true, what is your new goal? Win again?
Pablo Cardona "We hope so. In any case, we will do everything for it. When we started this tournament on Sunday, we didn't expect to be there today, so tomorrow we will try to create a surprise again, and if we ever move up to eighth, we will continue. We have just won five matches, we are playing better and better and, as this is our first tournament together, we hope to continue to improve. »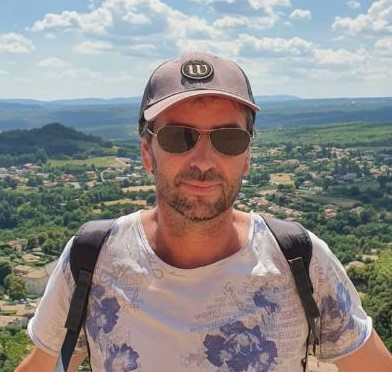 After 40 years of tennis, Jérôme falls into the pot of padel in 2018. Since then, he thinks about it every morning while shaving… but never shaves pala in hand! Journalist in Alsace, he has no other ambition than to share his passion with you, whether you speak French, Italian, Spanish or English.