A few hours after their great fight delivered in the 1/16th final of the World Padel Tour Human Padel, Elodie Invernon et Charlotte Soubrié came back for Padel Magazine on this evening.
Not favorites against Sara Pujals (64) and Raquel Piltcher (55), who came out of the previas, the Toulousaine and her partner managed to take a set, a little to the general surprise to the Hispano-Brazilian pair (final score 6/3 5/7 6/3).
At our microphone, they confided in this experience. Increasingly present on the international scene, the two French women tell us more about their objectives.
"Disappointed with the defeat but we keep the positive"
CS"Feeling shared with Elo, it was incredible to play here in front of my family and friends. We were close to victory, so satisfied with the performance but disappointed with the defeat.
EI : "Obviously we are proud to have been able to enter this magnificent track, in addition with our friends who stayed super late to see us play it was brilliant. But on the other hand frustrated to have come so close to victory which would have been exceptional. With hindsight we try to keep the positive".
CS: "I think we have a French game that they are not used to, we know how to be aggressive, we play a little more different areas. I don't let a lot of balls go through and that may have thrown them off a bit. These are players who build more and we played a little faster game. We played our own game, staying well in front and keeping the net as much as possible".
EI "Tennis helps a lot. The Spaniards play a lot behind and in a calm way. We saw Sara and Raquel play in previa and in defense they are incredible". Pablo Ayma said in an interview, to know how to play well padel it starts with defense. Now it's true that we are more focused on the attack. But it's true that we have a lot of work to do defensively.".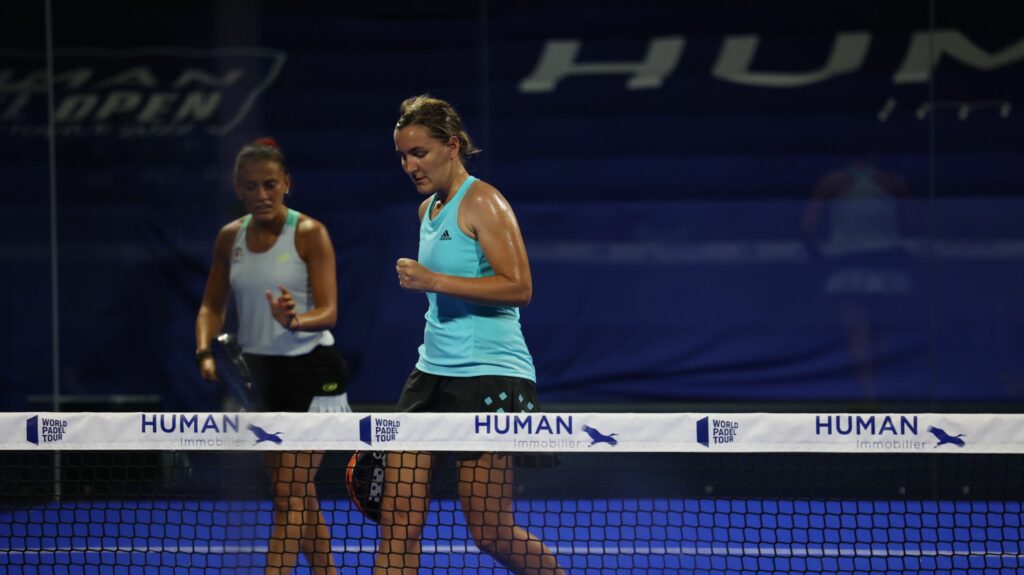 "We want to gain international experience"
EI "To prepare for this meeting we mainly talked about tactics. We told ourselves to play to our strengths, not to overplay and not to enter into a pattern that is not ours. We didn't want to go into this Spanish style of play. We train on our own but we were able to play 4 games together last week at APT Oeiras. This competition allowed us to arrive on the WPT in good conditions. We loved playing during this World Padel Tour and we can say that our objective would be to gain international experience, we have a lot to learn".
CS"We want to work more on the defense because as you can see I only let very few balls through and I would like to gain confidence on this point. It is the base in the padel ".

Fan of padel and of Spanish origin, the padel runs through my veins. Very happy to share with you my passion through the world reference of padel : Padel Magazine.