We are almost there ! Only one day left before the start of the qualifications of the World Padel Tour Human Padel Open at 4Padel from Toulouse-Colomiers. Discover the program of the tricolors involved in the competition.
In the men
It starts to 10:00 a.m. Sunday morning with five Frenchmen making their debut in the competition, and they will all have a shot at facing opponents outside the world Top 250. We will have :
Authier/Lopes vs Pedro García-Consuegra (264) / Miguel Briega Ramos (279) at 10:00 a.m.
Vanbauce/Rååd vs Pau Flores (778) / Ferran González Zamorano (NC) at 10:00 a.m.
Auradou/Vives vs Pablo Simón García (NC) / Alberto Simón García (NC) at 11:00 a.m.
From 16h00, place in the second round of the pre-previas, with five other tricolors who will enter the running, against more experienced opponents.
Blanqué/Jurado vs Pablo García (91)/Jairo Bautista (87) at 16:00 p.m.
Grué/Fernández Sota vs Pablo Cardona Huerta (121) / Miguel Benítez Lara (86) at 16:00 p.m.
Maigret/Seurin vs Ferran Insa (122) / Guillermo Closa (346) at 16:00 p.m.
Pech/Theard vs Borja Yribarren (85) / Alonso Rodriguez (111) at 17:00 p.m.
The Bergeron/Leygue and Tison/Zapata pairs, who obtained a Wild-Card, will start Wednesday in the main draw, facing Belasteguin/Coello and Gutiérrez/Rico respectively. The former will start at the end of the morning, while the latter will play in the late afternoon. The two matches will be played on the central track.
Recall that Padel Magazine will be on site tomorrow to allow you to see the pre-qualifying matches live. You will find the link of the central track just below:
In the ladies
Three 100% French pairs obtained a Wild-Card for the previas. They will all play Monday morning at 11:30 a.m.. We will have :
Clergue/Ligi vs Perez (86)/Vano (95)
Detriviere/Martin vs González (111) / Fernandes (103)
Ginier/Pothier vs Casali (69) / Pinacho (80)
Finally, four tricolors start their tournament Wednesday, in the main draw. Élodie Invernon and Charlotte Soubrié, who obtained a Wild-Card, will be measured against 15:00 p.m. on track 3 to a team from the previas.
For their part, the Franco-Spanish pairs who evolve on the circuit all year round, Castello/Collombon and Godallier/Navarro, will enter directly into the heart of the matter against two formidable duos! Léa and Teresa will play 14:00 p.m. on the central track against Marta Marrero and Lucia Sainz, who have beaten them twice in the past two weeks. Immediately after this game, Alix and Jessica will face Carla Mesa and Claudia Jensen, who are playing their very first career semi-final today in Vienna!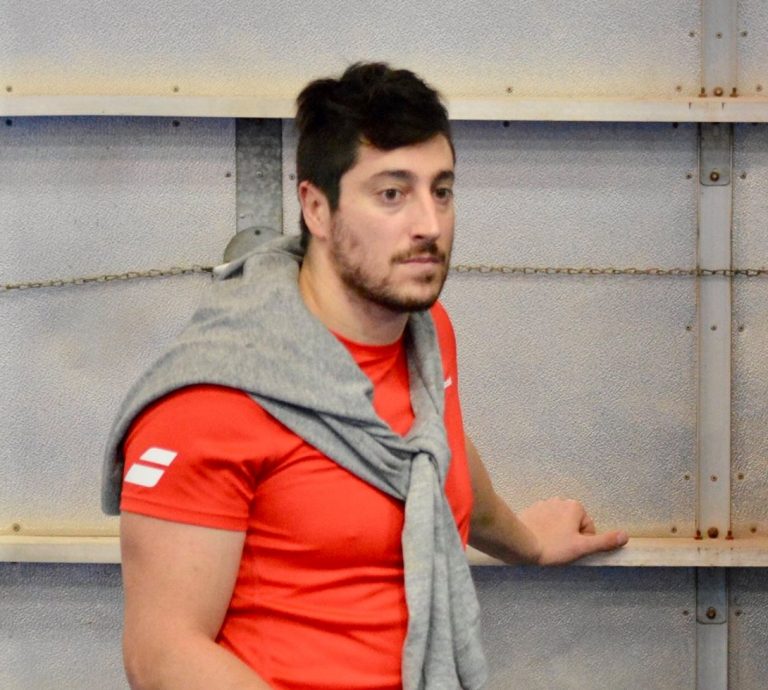 Xan is a fan of padel. But also rugby! And his posts are just as punchy. Physical trainer of several padel, he unearths atypical posts or deals with topical subjects. It also gives you some tips to develop your physique for the padel. Clearly, he imposes his offensive style as on the field of padel !