Beaten in the tie-break of the third set with her teammate Teresa Navarro, the French Léa Godallier (36th in the world) comes back hot on this match, lost 1/6 6/3 6/7.
Padel Magazine : What to remember positive and negative after your match?
Lea Godallier : "When we have the break, even if we lose the first or the second point of the game, we have to stay positive whatever happens. Maybe that's what we missed: the little something extra, a little bit of madness, enjoying the support of the public. It's the only regret I have because with the weapons of the day I don't know if we could have done better because honestly I'm not having a very good match – I already have a lot better played on the World Padel Tour – I don't know if it's the pressure of playing at home, I'll try to analyze that coldly. Maybe we should have tried harder. »
Padel Magazine : Indeed, in the public, the connoisseurs regretted that you tend to move back rather than forward…
LG: "That's it, saying 'we stick to the net, we can get there even if they lob us', but at least make the difference on one or two shots. »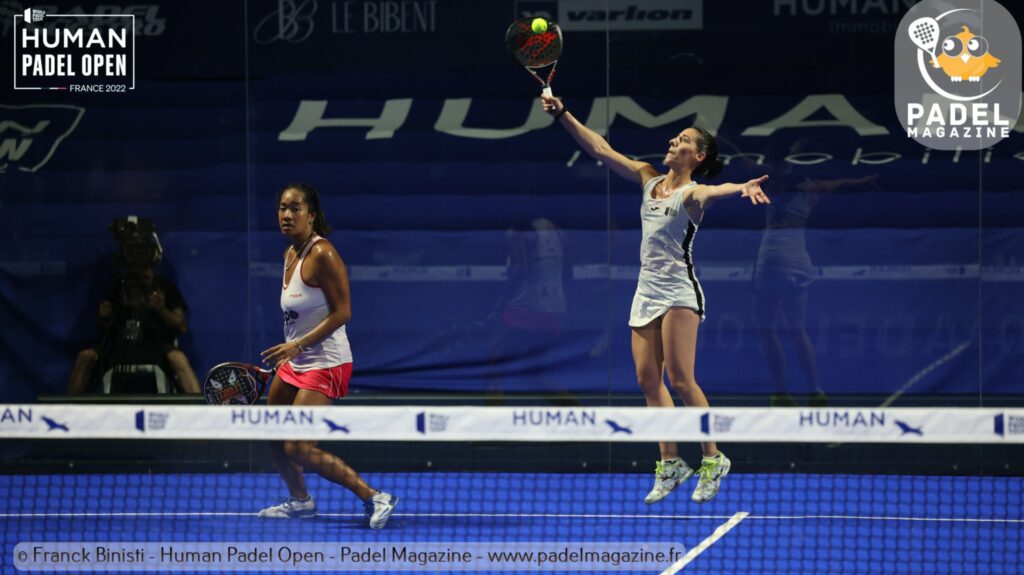 Padel Magazine : When we see you play, we say to ourselves that you have all the weapons to hurt, but that you sometimes hesitate to hit hard or to make more incisive cut volleys. Do you share this opinion?
LG : "Yes ! This is one of my lines of work. But when I play in France, it's different, because I play on the left. Regardless of the opponents, it's different because I don't train much on the left. I would say that on the WPT events, I should attack more, send a little more, big smashes. For a player like me, who is used to not missing, accepting to miss by holding on a little longer is still hard for me, it's not at all natural. So we are working on it!"

Franck Binisti discovers the padel at the Club des Pyramides in 2009 in the Paris region. Since padel is part of his life. You often see him touring France going to cover the major events of padel French.