After a start of the day with a bangFollowed by some disappointments this afternoon, the hopes of the tricolor camp rest at the end of Sunday on the shoulders of Yann Auradou and Manu Vives, currently on the central track of 4Padel of Colombiers. After their convincing victory this morning in the first round of the pre-previas, they are opposed to the Spaniards Pablo Gonzales (n°119) and Candido Alfaro (n°98). The latter, however, made the first break in the first set, followed by a second to conclude 6/2.
However, the French had several opportunities, without succeeding in concretizing them. They still have a set – or even two – left to try to turn things around.
The match can be watched below: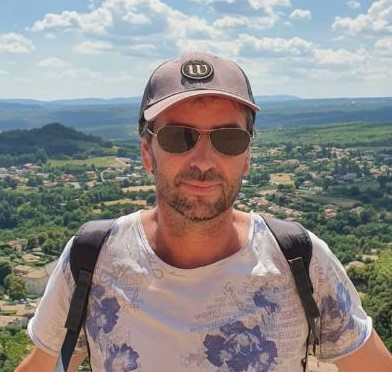 After 40 years of tennis, Jérôme falls into the pot of padel in 2018. Since then, he thinks about it every morning while shaving… but never shaves pala in hand! Journalist in Alsace, he has no other ambition than to share his passion with you, whether you speak French, Italian, Spanish or English.