Follow live this Wednesday the round of XNUMX of the World Padel Tour Human Padel Open.
Let's go for the start of the main draw today in Toulouse, with the start of the round of 9 at 30:XNUMX a.m., and a lot of French people!
And the good news is that the matches are broadcast live on World Padel Tour TV !
Here is the program :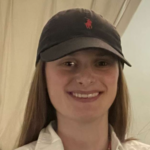 Initially attracted by tennis, I want to take an interest in padel to discover the different hidden sides of this sport. This is why I decided to join the team of Padel Magazine. See you soon on the grounds!