This Monday at the beginning of the afternoon, the director of this Toulouse stage of the World Padel Tour, Robin Haziza, gave us an initial assessment of the event.
"The organizational record is excellent, I believe that all the players are super happy with both the set-up and the welcome that the teams of 4 give us here in Colomiers.Padel. We did a great job and it shows.
Afterwards, on the pitch, we had a very nice Sunday morning, with the victory of all the French players registered, unfortunately, in the evening there was no exploit, even if it happened very close. And then this Monday morning, two French pairs did not win. Satisfaction came from Jessica (Ginier) and Lucile (Pothier), who scored a superb victory and that we will see again tonight. For their part, Mélissa and Amélie were unlucky, they lost by having a set point in the first and leading in the second… but the game turned. »
Outings allowed on Tuesday
"For the rest, we are entitled to great battles, to a lot of heat, so that it puts a lot of strain on the organizations. I spoke this morning to a player who played two three-hour matches yesterday and this morning he confided to me that he had no more petrol in the tank.
These conditions of heat and height of the ceiling influence the game a little, they favor some, but they are the same conditions for everyone. Moreover, the players are the first to say that on the WPT events in Spain, they are rarely received with such a quality of welcome and structure. And then from Tuesday, during the last qualifying round, exits will be authorized because the matches will be played on the two grounds where they are possible.
The public already at the rendezvous
The public will be welcome once again, since we have a nice system with free stands, with free access. The goal is for as many people as possible to come and see matches of an already exceptional level, at 4Padel until Wednesday then at the Palais des sports, also from Wednesday…"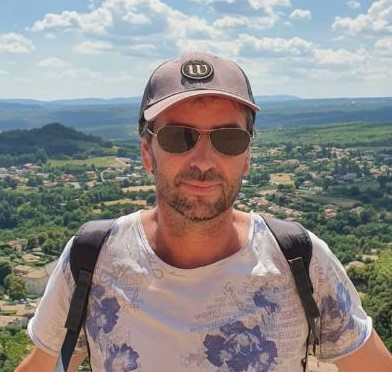 After 40 years of tennis, Jérôme falls into the pot of padel in 2018. Since then, he thinks about it every morning while shaving… but never shaves pala in hand! Journalist in Alsace, he has no other ambition than to share his passion with you, whether you speak French, Italian, Spanish or English.