We found out a few days ago, Sanyo Gutierrez and Fernando Belasteguin announced that they were terminating their association. The Argentines still hoped to finish on a good note at Lugo.
Bela - Sanyo it's over
According to the words of the Mago de San Luis, the decision would not come from him but from his teammate.
He seems to regret this choice and would have liked to end the season with this player he has always admired.
This is why the two players wanted to finish in apotheosis during this tournament.
However, this will not have been the case.
Indeed during these quarter-finals, the pair number 2 lost after a match in 3 sets against Javier Rico and Jeronimo Gonzalez.
Final score: 6-3 / 4-6 / 7-6 (3).
It is a huge disappointment for the two players who will not have managed to play their best game. This association has dreamed more than one person and it is with great frustration that the aficionados see the end of this tonight. pair of legend.
Unpublished semi-finals
The first game on the men's side will oppose Alejandro Galan and Juan Lebron à Arturo Coello and Alejandro Arroyo.
It is a 100% Iberian duel that we will have the opportunity to see.
The numbers 1 of course start favorites but watch out for these two young players who are boosted to the block thanks to their victory this Friday against Lima and Tapia.
Before that, there will be heavy on the ladies' side.
Indeed, the duo Salazar - Triay will be opposed to the ardor of the youth of Tamara Icardo and Delina Brea.
This will be the first game of the day, starting at 10:00 am.
The second semi-final will be played from 16:00 pm and on the track, we will have the right to a great show.
Patricia Llaguno and Virginia Riera, who come back in force and never cease to impress on this competition, will face Aranzazu Osoro and Victoria Iglesias.
This Friday, they dispatched the victory against Sanchez and Josemaria in straight sets, 2-6 / 2-6. They will thus play their third semi-final since the start of the year and have all the cards in hand to reach their 2th final.
Finally for men, the last match will be a face to face between momo Gonzalez - Javier Rico and Paquito Navarro - Martin Di Nenno, who won the shock against Stupa and Ruiz: 2/6 6/1 6/3.
The summaries of the men's matches
Women's match summaries
Semi-finals stream
Like every Saturday of WPT you can watch the matches on the Youtube page of the World Padel Tour or by clicking directly here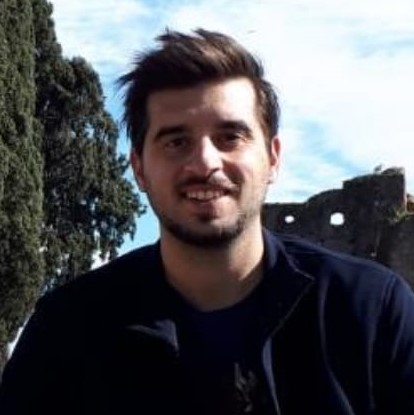 Fan of padel and of Spanish origin, the padel runs through my veins. Very happy to share with you my passion through the world reference of padel : Padel Magazine.