Argentinian aficionados have been waiting for this for years. Bela and Sanyo together winning a tournament World Padel Tour. They impose themselves 6/7 6/4 6/3 face Alex Ruiz and Franco Stupaczuk.
Ruiz and Stupa impressed this week by eliminating in Lebron and Galan quarters, and in half Lima and Tapia.
Belasteguin and Gutierrez have, as for them, had an easier course on paper, but not really in the facts, by beating in particular in the semi-final Arturo Coello and Miguel Lamperti.
Pozzini, king of tactics
Alex Ruiz and Franco Stupaczuk start the game very well. The Spaniard and the Argentinian hurt Bela and Sanyo and break them from the start. A new time, Belasteguin and Gutierrez The match becomes more complicated from the first games. 2/0
The Argentinian reaction was not long in coming. They get 3 break points, but Stupa and Ruiz do not lose the thread. 3/0
Bela and Sanyo are now well in legs and the arm wrestling begins. They earn two "puntos de oro " consecutive to return to the score. 3/2
The Argentinian steamroller is on its way and Ruiz and Stupa no longer find solutions. The defense of Sanyo and Bela makes them turn their heads. Break and 4th game in a row. 4/3
The power of "Captain America "Ruiz, who spits from all over the field, allows his team to recover the lost break. Stupaczuk also catches fire to pass in front of 5/4.
"They only want to play from below, and they try not to lob you anymore because they're afraid of your spike. But it does not exist at padel a register in which there are three consecutive moves from below ", whispers Carlos pozzini à Alex Ruiz.
"They are waiting for our lobs, we have to get out from below.", explain themselves Sanyo and Bela.
Pozzini is right, and it is impossible for the Argentines to play without a lob. The game is tactically very interesting and the set is logically heading for a tie-break. 6/6
Locked in by the fear of playing the lob, Sanyo and Bela completely foil. They are overwhelmed in the tie-break and Alex Ruiz and Franco Stupaczuk hold the first half of their feat. 7/6 (3).
Power versus precision
At the break between the two sets, Sanyo Gutierrez calls on the physiotherapist to have his thigh massaged. The match gets even more complicated for Belasteguin / Gutierrez.
Bela and Sanyo are afraid of playing lobs and this affects all of their shots. They distort their game too much, making unusual mistakes. Ruiz and Stupa take the entry station wagon. 1/0
Belasteguin and Gutierrez are determined to smash the smash machine. The Argentines pound their opponents from below and recover the lost break. They confirm on their service. 2/1
Ruiz and Stupa in attack, and Bela and Sanyo in defense. The patterns are repeated and the winners of the first set seem more comfortable in this game. Bela and Sanyo are staying the course and are still in the lead. 5/4
Bela and Sanyo step on the accelerator at the best time. They surprise their opponents and offer themselves four set points. The first is the right one and the precision manages to dominate the power. A set everywhere. 6/4
Bela and Sanyo break the machine
In the third set, Bela and Sanyo impress. Their lobs enter the last five centimeters of the field, causing the opposing pair to explode. On the best point of the match, the Argentines made the break. 2/0
The veterans do not concede anything and put themselves in a very good position to win their first title together. 4/1
Belasteguin and Gutierrez are ecstatic. They are once again showing the world why they are so special. A real recital of padel to achieve a new station wagon. 5/1
Alex Ruiz and Franco Stupa give us a little bit of rab. They recover a station wagon and prevent the Argentines from concluding. 5/3
Fernando Belasteguin is therefore used to win the tournament. And this time is the right one. Belasteguin and Gutierrez proclaim themselves champions of World Padel Tour Adeslas Madrid Open 2021.
The machine Ruiz / Stupa, that had caused so much damage to Madrid, was eventually broken by the Argentinian legends. What a game !
Fernando Belasteguin:"Everything is going much faster in the padel. But we are adapting to all these changes to make our game triumph. We want to keep improving to be competitive this season.
Sanyo Gutierrez, en tears, let Bela speak first :"I am very happy. We are a good team. It's a reward for my career. It has been a difficult week on a personal level, and I want to dedicate this victory to my family and a friend. "
At 42 years, Bela continues to impress. With Sanyo, they seem eternal. Where will they stop?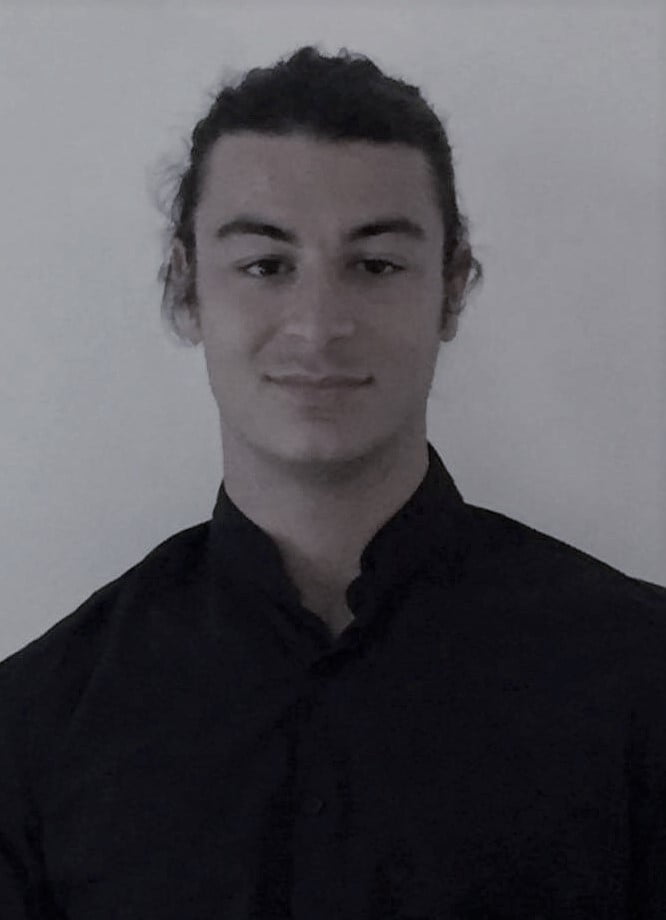 From his names, we can guess his Spanish and Italian origins. Lorenzo is a multilingual passionate about sports: journalism by vocation and events by adoration are his two legs. Its ambition is to cover the biggest sporting events (Olympic Games and Worlds). He is interested in the situation of padel in France, and offers prospects for optimal development.