This Sunday begins World Padel Tour Malaga Open. Let's see what fate has in store for the French and the top seeds.
In the men
Revenge from the Las Rozas Open?
The tables of the Malaga Open came out and with them several questions. Surprise winners in Las Rozas, Pablo Lima and Agustin Tapia will they be able to do it again in Andalusia? Disappointing in the final, Bela and Sanyo, who are getting closer to first place in the Race, will they manage to win their fourth title of the year? Lebron and Galan, beaten in the last three tournaments, will they be able to resume their march forward? Disappointing in Madrid, will the Chingotto / Tello and Di Nenno / Navarro pairs be able to return to the top?
The fight should once again rage and difficult to predict who will be part of the last four. Indeed, as in Madrid, Galan and Lebron could find Stupaczuk / Ruiz in the quarterfinals and Lima / Tapia in the semi-finals! Note that Lucho Capra and Maxi Sanchez are also in this part of the table, and they start in the sixteenth against Lamperti / Yanguas!
In the lower part, we find Bela / Sanyo, accompanied by the revengeful pairs Chingotto / Tello, Gonzalez / Rico and Di Nenno / Navarro. The Argentinean and the Andalusian will also have a complicated first match against Bergamini / Campagnolo!
Only two French registered
Bastien Blanqué in Sweden for America vs Europe, there will be this time again only two French men. Johan Bergeron, associated for the first time with Pablo Cardona Huerta (175), will be opposed to José Carlos Bernal Rodríguez (166) / Jose Maria Garcia Sanchez-Castilla (439), in the first round of preprevias. Beginning of hostilities Sunday at 12 p.m.. For their first official match, the Franco-Spanish pair will be favorites.
For a very small place, Benjamin Tison and Marc Quilez must return to preprevias. Seed number 1 in qualifying, they will start Sunday at 16 p.m. facing the pair who will win the clash between Javier Rodríguez Marquez (124)/Adrián Ronco López (122) et David Fernández Fernandez (129) /Mario Huete Hernández (159). A balanced match on paper, which means that the pair that will appear against the Franco-Spanish duo in the afternoon should be a little started. Benjamin and Marc will leave whatever happens favorites.
At the girls
Potential explosive quarters!
As with the men, it is difficult to predict the 4 pairs that will end up in the semi-finals as there are so many surprises this year. Arch-domineers in Las Rozas, Ari Sanchez and Paula Josemaria will try to continue their momentum. But they will have to be wary of several pairs, Gemma Triay and Alejandra Salazar, who are certainly tired of being pushed around in the lead.
Also pay attention to Lucia Sainz and Bea Gonzalez are still looking for a first title in 2021. Originally from Malaga, Bea will have all the public with her, will she be able to take advantage of it? Will Marta Ortega and Marta Marrero confirm their return to form? Beaten by the Martas in Madrid, Delfi Brea and Tamara Icardo, who have already won two titles this season, could strike a big blow in Andalusia!
The lower part of the table looks impressive in any case with Josemaria / Sanchez, Sainz / Gonzalez, Llaguno / Riera and Brea / Icardo. With such a cast, the quarterfinals should be epic! In the upper part, Gemma and Ale will have to beware of Iglesias / Osoro. They could find the Martas in the semifinals for a rematch from Madrid. Unless the Alayeto twins, who are making their comeback together, can not do well? It will depend mainly on the state of form of Mapi ...
Three French women in the running
As usual, two French women will be present in the main draw: Alix Collombon and Léa Godallier. For Castello / Collombon, it is a rather lenient draw since the Franco-Spanish pair will face qualifiers Wednesday at 18:15 p.m.. In case of victory, they will find Marta Ortega and Marta Marrero the next day!
Not the same fortune for Ariadna Cañellas and Léa Godallier who will start 19h30 facing Barbara Las Heras (23) and Carla Mesa (26). A difficult match against a pair who have made a big start to the season. 9th pair in the Race, the players of Jorge De Benito, the former coach of Léa Godallier, are formidable this season. Big game in perspective therefore for the Franco-Spanish pair!
Finally, Mélissa Martin, associated for the occasion with Maria Castañera Hernandez (144), will have a chance to revenge on Donate (123) / Musial (118) in the first round of preprevias! Start of the match Monday at 19 p.m..
All canvas
For those who would like to take a look at the tables it is just below: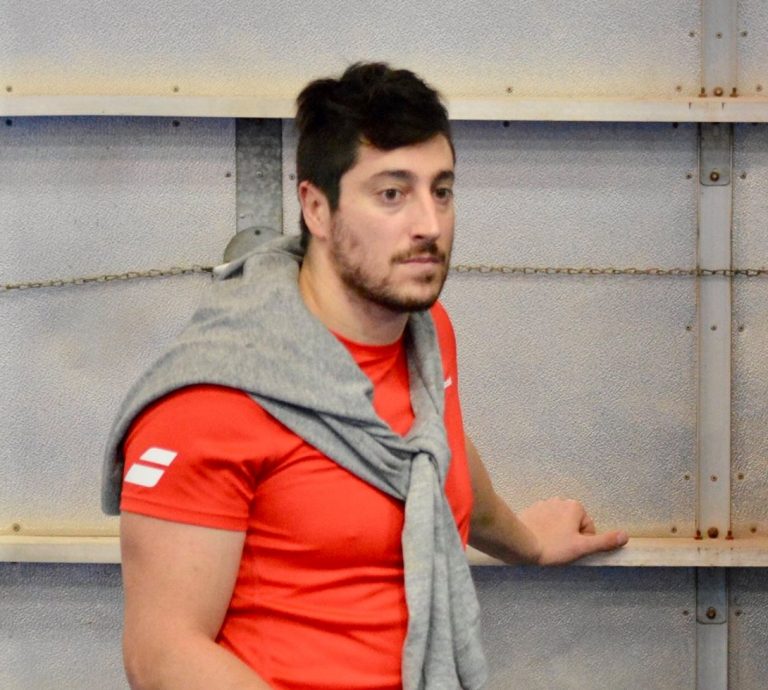 Xan is a fan of padel. But also rugby! And his posts are just as punchy. Physical trainer of several padel, he unearths atypical posts or deals with topical subjects. It also gives you some tips to develop your physique for the padel. Clearly, he imposes his offensive style as on the field of padel !