Léa Godallier and Ariadna Cañellas won a big fight against Sandra Bellver (44) and Claudia Jensen (41) in the round of XNUMX of the World Pádel Tour Marbella Challenger.
What a game ! We were expecting a big battle between Léa Godallier / Ariadna Cañellas and Sandra Bellver / Claudia Jensen and we were not disappointed! For their second clash, these two pairs offered us a match in three sets. The difference is that this time it was Léa and Ari who came out the winners!
Lea and Ari do not panic
The match starts off very tightly, both pairs play hard and several games are decided at the deciding point. This extremely balanced first set logically leads to a tie-break. More successful, the Italian-Spanish pair takes the lead from the start and does not let go. First set Bellver / Jensen.
It is believed that the Frenchwoman and her Spanish partner took a blow to the head. To make matters worse, they lose their serve at the start of the second set on "punto de oro". On the chair their trainer, "Guti", tells them not to panic. Lea and Ari take off again and win 5 consecutive games to pass a 6/2 to their opponents. They catch up at the same pace in the third set, quickly leading 4/2. But the Italian and the Spanish are not giving up. They collect little by little and recover their service on a "punto de oro".
An untenable end to the match
The two teams surrender blow for blow and we start again with a decisive game. Neither pair wants to let go and at 5/6 in the tie-break Lea and Ari save a match point on a winning shot from the Spaniard. They go on with a new winning point and in turn obtain a match point which they convert after a well-constructed point which leads to an opponent's fault.
A great victory for the French and the Spanish who take their revenge and return to the eighth where they await tomorrow, at 09:00 am Mari Carmen Villalba (21) and Celeste Paz (43). A tough game, but one that should be interesting.
Léa is now the last French chance in this tournament. Yesterday, Mélissa Martin and her partner Nerea Derbis, positive for Covid-19, were forced to forfeit. Tonight, Benjamin Tison and Teo Zapata bowed to Mouliaa / Goenaga. For their last tournament together, the two friends never managed to play their best padel. They tilt 4/6 5/7.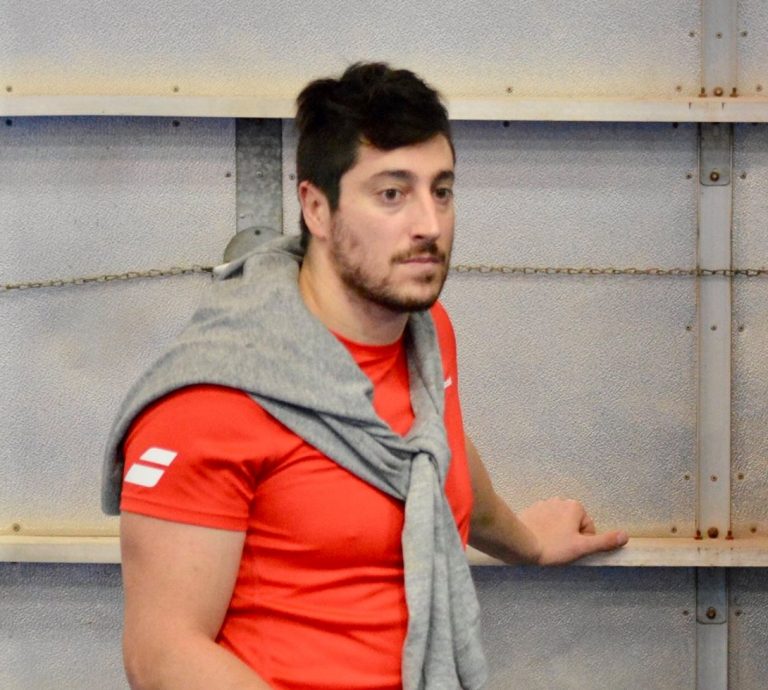 Xan is a fan of padel. But also rugby! And his posts are just as punchy. Physical trainer of several padel, he unearths atypical posts or deals with topical subjects. It also gives you some tips to develop your physique for the padel. Clearly, he imposes his offensive style as on the field of padel !