Sixth day of competition and it is under a blazing sun that the players started these 1/8 finals in Marbella.
Male side
Among the men, not surprisingly, the favorites almost all assured and fulfilled their part of the contract.
We can take the example of the pair Tapia - Lima who this morning won his match against Alvaro Cepero and Aday Santana quite easily 6-1 / 6-1.
The same goes for the numbers 1, who only needed two sets to overcome their opponents of the day, Juan Cruz Belluati and Javier Garrido.
One of the meetings we expected was that of Sanyo Gutierrez, accompanied by his nephew Cristian Gutierrez. After a successful opening match, we couldn't wait to see the three family members reunited together. Finally, a little surprise since they are Agustin gutierrez, the other nephew of "Wizard of San Luis ", and Javi Martinez who won 7-6 (5) / 6-4.
The other surprise of the day is the victory of Mati Diaz and Agustin Gomez Silingo, in difficulty this start of the season. The veterans dominated Miguel Lamperti and Arturo Coello (6/3 6/3), yet one of the in-form pairs of 2021!
Federico Chingotto and Juan Tello showed their bad patch seemed behind them with a 6/4 6/2 victory over Santander Open finalists Momo Gonzalez and Javi Rico!
The other results of the day:
Francisco Navarro - Martin Di Nenno beat Ramiro Moyano - José Rico 6-4 / 5-0 (end of the match due to injury).
Javier Ruiz - Uri Botello beat Antonio Fernandez - Jose Garcia Diestro 6-4 / 6-1.
Alejandro Ruiz - Franco Stupazcuk beat Anton Sans - Iñigo Zaratiegui 6-3 / 6-2.
The quarter-final program
Pablo Lima - Augustine Wall / Alejandro Ruiz - Franco Stupaczuk : 3rd morning rotation
Federico Chingotto - Juan Tello / Uri Botello - Javier Ruiz 15h30
Martin Di Nenno - Francisco NAVARRO / Augustine Silingo - Matias Diaz : to be continued
Alejandro Galan - Juan Lebron / Augustine Gutierrez - Javier Martinez : to be continued
We leave you the link to see the matches:
Female side
We were able to witness more or less the same thing from the ladies' side. The favorites assured by leaving almost no chance to their rivals.
The numbers 1, Gemma Triay and Alejandra Salazar imposed themselves in the face of Marta Talavan and Lorena Rufo 6-0 / 6-2.
Unplayable, they have once again proven that they are the bosses on the court.
The same applies to Ariana Sanchez and Paula Josemaria who expedited their meeting by defeating the pair Veronica Virseda and Lucia Martinez 6-1 / 6-2.
The sensation on this competition comes to us once again from the Spanish Victoria Iglesias, Aranza Osoro who yesterday eliminated once again "Las Martas" and who today managed to win their entry ticket to the quarter-finals by winning 1-4 / 6-2 against Teresa Navarro and Ana Nogueira.
Unfortunately for our French women the day was not very happy.
Alix collombo associated with his acolyte Jessica castello fell in the face of very fit Patty Llaguno and Virgina Riera 6-1 / 6-3.
The same applies to Léa Godalier and Ari Cañellas, who following a match in 3 sets (the only one of the day) were deprived of the quarter-final by the revenantes Carolina Navarro and Cecilia Reiter.
The other results of the day:
Maria Pilar Alayeto - Maria José Alayeto beat Alba Galan - Mari Carmen Villalba 6-3 / 6-1
Delfina Brea - Tamara Icardo beat Ana Cortiles - Andreina de Los Santos 6-4 / 6-1.
Lucia Sainz - Bea Gonzalez defeat Carla Mesa - Barbara Las Heras 6-4 / 6-0.
The quarter-final program
There will be only three quarter-finals in this Marbella Master among women, since Delfi Brea injured her Achilles tendon during the end of her eighth grade, is forced to withdraw. It means that Gemma Triay and Alejandra Salazar are already in the semi-finals.
churches/Osoro vs NAVARRO/Reiter 09h30
Gonzalez/Sainz vs Llaguno/Riera : to be continued
Alayeto/Alayeto vs Sanchez/Jose Maria : 10:00 a.m. (not broadcast)
Below is the link to watch the women's quarter-finals:
Credits: Youtube World Padel Tour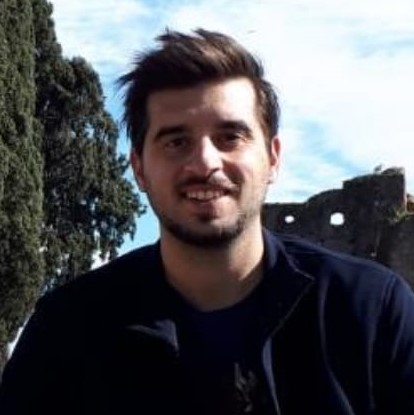 Fan of padel and of Spanish origin, the padel runs through my veins. Very happy to share with you my passion through the world reference of padel : Padel Magazine.