Today took place the second part of the men's round of XNUMX of the WPT Marbella Master, as well as the first matches of the women's draw.
Male side
In gentlemen, like in the first part yesterday, there was no real surprise today, since the favorite pairs have won each time, not without fighting for some. We obviously think of Coello / Lamperti who won in extremis against Ruiz / Gadea: 5/7 6/4 7/6! Galan and Lebron also needed three innings to rule out Maxi Sanchez and Lucho Capra.
For their first tournament together, Sanyo Gutierrez and his nephew Cristian got on well with a 6/3 6/4 victory over the revelation pair from this start of the season: Leal / Semmler. Chance of the table, tomorrow they will be opposed to another nephew of de Sanyo, Agustin Gutierrez, and his partner Javi Martinez, who dominated in three rounds the lucky losers Bueno / Rivera, who replace Lucas Bergamini and Lucas Campagnolo, who have declared forfeit for medical reasons...
The other results:
Di Nenno / Navarro beats Perino / Moreno 6/4 6/0
Belluati / Garrido beats Del Castillo / Luque 6/2 6/4
Moyano / Rico beats Mendez / Rubio 5/7 6/1 6/4
Diaz / Silingo beats Barahona / Blanco 4/6 6/2 6/0
Video summaries
The eighths posters
Galan / Lebron vs Belluati / Garrido
Gutierrez / Gutierrez vs Gutierrez / Martinez
Coello / Lamperti vs Silingo / Diaz
Di Nenno / Navarro vs Moyano / Rico
Chingotto / Tello vs Gonzalez / Rico
Diestro / Fernandez Cano vs Botello / Ruiz
Stupaczuk / Ruiz vs Sans / Zaratiegui
Lima / Tapia vs Cepero / Santana
Feminine side
Can we still speak of surprise? In a match in two hanging sets (7/6 6/4), Victoria Iglesias and Aranzazu Osoro dominated for the third time this season Marta Ortega and Marta Marrero! A real bête noire!
The other little surprise is the victory in straight sets (6/4 6/4) of Carolina Navarro and Cela Reiter facing Eli Amatriain and Sofia Araujo. The veterans have finally returned to success in 2021!
In the other matches of the day, all the best ranked pairs in the ranking imposed their law. Lucia Martinez placeholder image, who had given up in Santander with an injury has apparently already recovered. Evidenced by his convincing victory with Veronica Virseda against Nela Brito and Nicole Traviesa: 6/2 6/1.
Franco-Spanish pairs Collombon / Castello et Cañellas / Godallier They did the job too, with victories 6/7 6/2 6/3 and 6/2 6/3 over Blanco / Rodriguez and Clasca / Vivancos respectively.
The other results:
Salazar / Triay beats Bidahorria / Tenorio 6/3 6/2
Las Heras / Mesa beats Dominguez / Alonso 6/1 3/6 6/2
Rufo / Talavan bat Pujals / Polo 6/4 7/6
Cortiles / De Los Santos beats Orsi / Guimet 7/6 6/4
Brea / Icardo beats Caldera / Goenaga 7/6 6/2
Alayeto / Alayeto beats Carniceo / Piltcher 7/5 6/4
Galan / Villalba beats Gabarrus / Paz 6/0 6/3
Josemaria / Sanchez beats Bellver / Jensen 6/3 6/2
Navarro / Nogueira beats Hernandez / Martinez 6/1 6/1
Gonzalez / Sainz beats Caro / Soriano 6/1 6/1
The video summary
The eighths posters
Salazar / Triay vs Rufo / Talavan
Gonzalez / Sainz vs Las Heras / Mesa

Navarro / Reiter vs Cañellas / Godallier
Llaguno / Riera vs Castello / Collombon
Brea / Icardo vs Cortiles / De Los Santos
Alayeto / Alayeto vs Galan / Villalba
Josemaria / Sanchez vs Martinez / Virseda
Osoro / Iglesias vs Navarro / Nogueira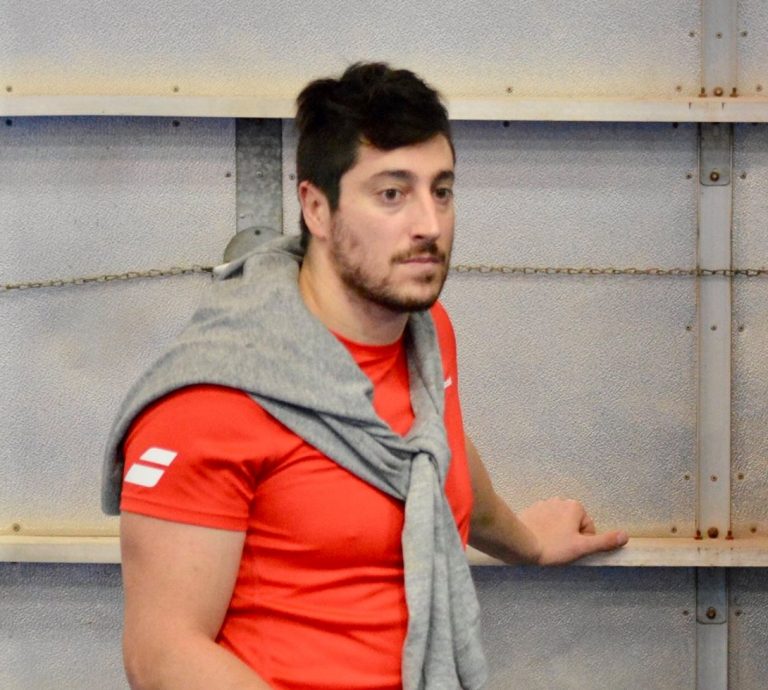 Xan is a fan of padel. But also rugby! And his posts are just as punchy. Physical trainer of several padel, he unearths atypical posts or deals with topical subjects. It also gives you some tips to develop your physique for the padel. Clearly, he imposes his offensive style as on the field of padel !