Currently 17th in the ranking of World Padel Tour, Martín di Nenno is approaching the 2021 season with great ambition. With Agustín Gómez Silingo then Maximiliano Sánchez, the 23-year-old has had a series of good results, to the point of now becoming a very serious candidate for the Top 10 with former world number 1 Paquito Navarro at his side.
Revelation 2020
Two 1/2 finals, a 1/4, three 1/8 and a 1/16 finals with Agustín Gómez Silingo then two 1/2 finals including one during the Master Estrella Damm Menorca with Maximiliano Sánchez: Martín di Nenno's season is a success. 2020 was the year of revelation for the La Plata player. Proof that his reputation is growing, he will start in 2021 alongside Paquito Navarro, current world number 3. A solid player in defense, the Argentinian must allow the Spaniard to regain his characteristic attacking game which had been a little extinct in 2020 with Pablo Lima. In the columns of La Nación, Di Nenno confided his expectations but also his fears when associating himself with such a figure of padel : "Paco is a great player and I can't wait to train with him. Our ambition is to be the best! I consider myself an orderly player and I feel that I come to bring that ".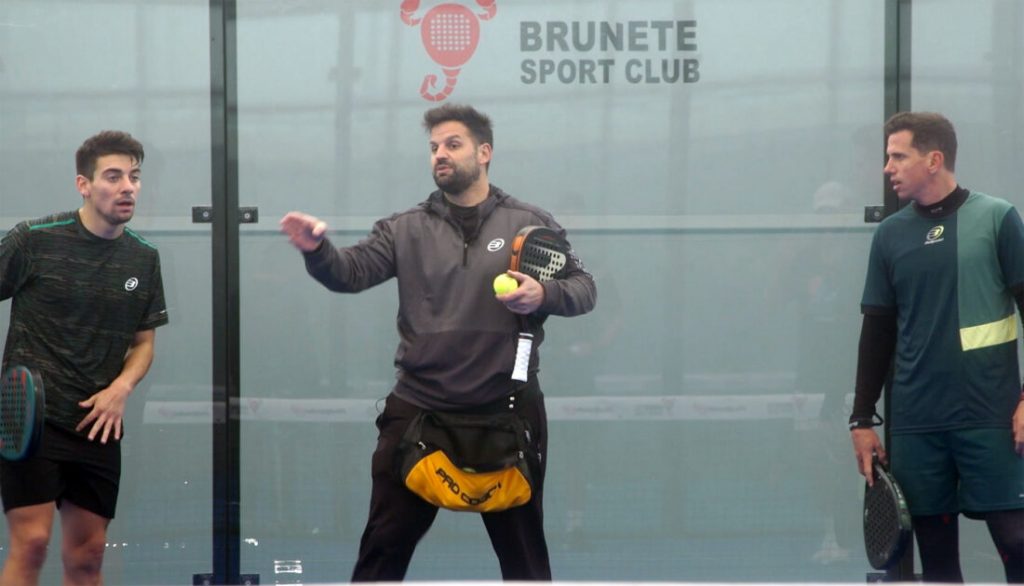 Order and progress
Martín di Nenno very early on fell into the pot of padel. His parents are the owners of the El Solar club, in Montegrande, Argentina. At 15, he was already at the top of the Argentine hierarchy. The start in Spain followed, with Madrid as the base. That's good: his reference is the Iberian duo Alejandro Galán-Juan Lebrón. "They've won six of 11 tournaments in 2020. They're fast and spectacular, and you never know what they're going to do. Also, physically they are among the best, they are tall. They added a lot of speed to their game which used to be more poised ". An indication of the type of player the Argentine wants to become in 2021.
Expanded staff
Di Nenno has changed his training to reach his best ranking in 2021. With Sebastián Mocoroa and his trainer Javier Blanco to which was added the former rugby player Tomás de Vedía for the psychological aspect, the player feels a real evolution from all points of view: "I used to train with a physical trainer and we did a lot of weight. Now it's a more functional workout with more exercise with rubber bands. I don't lift a lot of weight and I feel stronger. And as for my game, it has evolved a lot because before I was much slower ".
After suffering a terrible car accident that claimed the lives of two friends padelistas, Di Nenno needed psychological help and De Vedía's contribution is preponderant: "The head is the most important thing for any athlete. It goes hand in hand with the physical. You can play very well, but if you are not well in your head, you are not going anywhere. And it happened to me ".
More professional than ever, whoever is now equipped by Bullpadel enters the 2021 season in the best shape of his career. The contribution of Paquito Navarro should enable him to take a step forward in the hierarchy of the WPT, in particular as regards the evolution of his game and his adaptability. Attention, crack to follow!