This could sound like the title of a television series. The first World Padel Tour final in Mexican paddle history, 50 years after the creation of this sport, was won by Sanyo and Maxi. A return to the first posts that will remain engraved in the annals.
But what a finale! 3 sets will have been necessary to decide between the two teams present on this central field of Mexico City.
The match began with a "magical" Sanyo Gutierrez, making extraordinary moves as only he can. First game, first break. Maxi and Sanyo manage to keep the advantage until 5 / 4 despite break points for their opponents. 5 / 4 so, service to follow to close this first run but Juan Lebron takes advantage of a great opportunity to deliver a smash and return to 5 / 5. This set will end in tie-break, Juan Lebron and Paquito Navarro, 1 set at 0.
The second round will be very balanced, the 4 artists now and confirming their service. Re-tie-break, but this time for Argentinian Maxi and Sanyo.
This final deserved a third set, the public is delighted. Some lapses or awkwardness of the Spaniards, and Maxi and Sanyo end up with 2 breaks in advance, 4 / 0. Although it is not in the nature of Paquito and Juan to let go of a match, return to the score will be too complicated against Sanchez / Gutiérrez, above in this third. Final score 6 / 7 7 / 6 6 / 2.
The first WPT tournament in history in Mexico ends, the trophy goes back into the hands of Maxi Sanchez and Sanyo Gutiérrez. An exciting end to the season that speaks volumes about the Barcelona Masters Finals.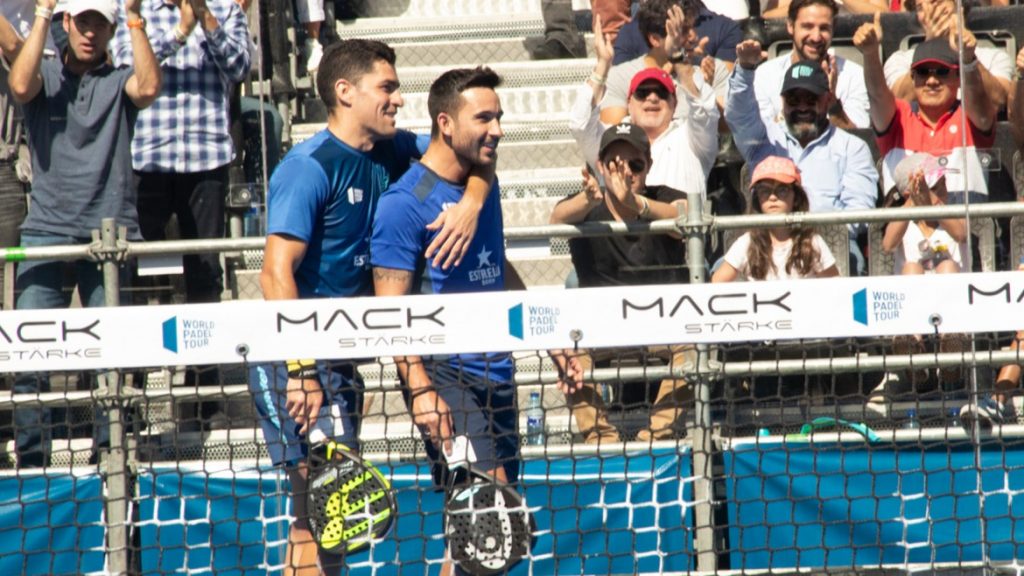 Julien Bondia is a padel teacher in Tenerife. He is the founder of AvantagePadel.net, a software very appreciated by clubs and padel players. Columnist and advisor, he helps you play better through his many padel tutorials.