Discover all the paintings of the World Padel Tour Las Rozas Open, tournament which begins this weekend at EuroIndoor Alcorcón, near Madrid.
While the WPT Marbella Challenger is in full swing, it is already time to look into the Las Rozas Open which starts on Sunday morning, with the men's preprevias. Small disappointment on the French side, since for the first time this season, only 4 tricolors will be present in this tournament.
In the men
Final table
Beaten by Fernando Belasteguin and Sanyo Gutierrez in Valencia, Ale Galan and Juan Lebron will want to take their revenge at Las Rozas. At home, the Madrilenian Galan will play in front of his home crowd and in conditions he likes. Indeed, between the altitude of the Spanish capital, and the conditions that reign there in summer (extreme heat and drought), everything is there to ensure that the hitters are particularly comfortable. We should therefore have a most explosive tournament!
Besides the fight for leadership, this will be an opportunity to see a whole bunch of new pairs, like Arturo Coello and Javi Ruiz, who will start right away against Paquito Navarro and Martin Di Nenno! We will also follow the beginnings of Botello / Moyano, Silingo / Sanz, Diaz / Sanchez ...
Previous
In previas, the fight is always more fierce to enter the final table. We find pairs with long teeth, like Leal / Semmler or Oria / Ruiz, and teams used to the main draws, like Moreno / Perino or Barahona / Blanco.
Le French Benjamin Tison, who will perform his first tournament with Marc Quilez, will begin with a sort of "Catalan derby" against Ruben Rivera (71) and Toni Bueno (73). We will have to see if the Franco-Spanish pair already have good automatisms, but this match, although obviously difficult, seems within its reach. The winners of the match, scheduled for Monday at 16 p.m., will face the number 30 seed of the previas on Tuesday morning, Victor Ruiz and José Rico!
Preprevious
For once, there is only one Frenchman in the preprevias of this Las Rozas Open. This is Johan Bergeron, still associated with the Swede Simon Vasquez. The two friends will start on Sunday morning, at 11:30 am in front of Marc Pou Serra (196) et Daniel Luna Peinado (171). Johan and Simon will start favorites from this meeting. In case of victory, they will play again in the afternoon against Miki Solbes (88) and Ricky Martinez (90), seeded 3 of the preprevias, for what should look like a big shock!
In the ladies
Final table
On the women's side, the fight for leadership is also raging, with Brea / Icardo still looking to shake up the hierarchy with their second title of 2021 acquired in Valencia. Number 1s Gemma Triay and Ale Salazar, who were seen crushing the competition, did not dominate as much as expected. Thirsty for victories, they should be brought up to Las Rozas.
After suffering a surprise loss at Valencia, Bea Gonzalez and Lucia Sainz will come back with a knife between their teeth and their reaction should hurt. It will also be necessary to follow the great return of Paula Josemaria and Ariana Sanchez. Will they be able to join in the title fight?
On the French side, as often we will have two players in the main draw. We start with Alix Collombon and Jessica Castello, who will find on their way Wednesday at 19:30 pm one of the many new pairs, the one composed by Cette Reiter and Esther Carnicero. In case of victory, they could find another unprecedented association, that between Majo Alayeto and Teresa Navarro, who will face players from the previas for their first tournament together. Now well established, Alix and Jessica will start with a small advantage against players who do not yet know each other very well on the track. The perfect opportunity to make their first quarterfinal together? We believe in !
Léa Godallier and Ariadna Cañellas, coming out of a successful Marbella Challenger, will try to continue their good momentum against Angela Caro (45) and Arantxa Soriano (48). A balanced match on paper, which should offer us a good dose of spectacle. The meeting is scheduled for 18 p.m. Wednesday. The winning pair will have the difficult task of challenging Paula Josemaria and Ari Sanchez on Thursday!
Previous
In previa, we still expect great battles. There are many very solid pairs made up of veterans accustomed to the final tables: Brito / Fernandez De Osso, Rodriguez / Traviesa, Blanco / Hernandez, or Gabarrus / Rovira. Faced with these experienced players, the young Canovas / Velasco and the Italians Orsi / Sussarello will try to do their best. There are going to be some big matches!
Preprevious
In preprevia, no French this time since Mélissa Martin, who registered with a new partner, could not enter the table for lack of sufficient points.
We will find pairs that were in previas at the start of the season such as Pujals / Polo or Lobo / Saiz, but also brand new associations: Gomez / Ruiz Soto and Garcia Pardo / Wyckaert in the lead. It will also be necessary to be wary of the Italian pairs Marchetti / Pappacena and Stellato / Tommasi who as always will not let go. In short, the fight promises to be exciting there too!
All canvas
Find all the tables just below: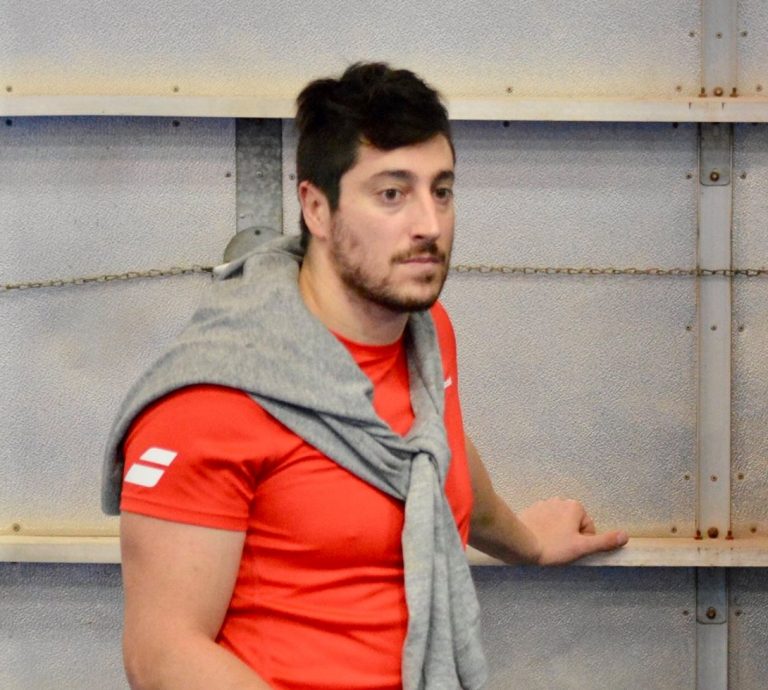 Xan is a fan of padel. But also rugby! And his posts are just as punchy. Physical trainer of several padel, he unearths atypical posts or deals with topical subjects. It also gives you some tips to develop your physique for the padel. Clearly, he imposes his offensive style as on the field of padel !