Let's go for a new Top / Flop. This time we are talking about World Padel Tour Valencia Open. Who impressed? Who disappointed? Let's take a closer look!
Tops
gentlemen
Obviously, THE Top pair of this Valencia Open is the one made up of Fernando Belasteguin and Sanyo Gutierrez. Barely Bela returned to his best level than the Argentines won their third title of the season. A successful tournament for these two legends who have enjoyed the luxury of beating the numbers 1 Lebron and Galan in the final. Exceptional!
When we talk about a successful tournament, we necessarily think of Edu Alonso and Jesus Moya. The two young players who started in previas (against Tison / Zapata with a 7/6 victory in the third), have continued to gain strength to take out Botello / Ruiz, seeded number 8, then Leal / Semmler. Defeated in the quarterfinals by Fede Chingotto and Juan Tello, they had a very good competition.
Finally, we will retain Paquito Navarro and Martin Di Nenno, who really did not have an easy table but were imperial, with speedy victories against Coello / Lamperti, Moyano / Rico and Lima / Tapia. They lost in three sets against Lebron and Galan in the semi-finals, in a match at the stratospheric level of play. Paco and Martin show tournament after tournament that you have to count on them this season!
Women
For girls, we obviously start with the local Tamara Icardo and his partner Delfi Brea who won the tournament in a sumptuous match in three sets facing Gemma Triay and Alejandra Salazar. After taking the Martas out in a big fight in the quarterfinals, they crushed Iglesias / Osoro in the semi-final before showing a very big mentality in the final. The public's favorite pair did not disappoint and has established itself as one of the strongest on the circuit with already two tournaments won this year!
We also add Carmen Goenaga and Bea Caldera in this Top. Indeed, even if this young pair was literally pulverized in the quarterfinals by Aranzazu Osoro and Victoria Iglesias (6/0 6/0), they will have achieved the biggest feat of the tournament by eliminating Bea Gonzalez and Lucia Sainz in the eighth of final! Osoro / Iglesias, another pair that confirms with a new semi-final in 2021!
Then we obviously mention Gemma Triay and Alejandra Salazar. Like Lebron and Galan in the men, we always expect to find them at least in the final given their status as number 1. Nevertheless, Ale and Gemma will have had a solid tournament, dominating Patty Llaguno and Virginia Riera in three sets. , before falling in the last moments against Brea / Icardo in the final.
Finally, we will congratulate Eli Amatriain and Sofia Araujo, who, for their last tournament together, will have managed to reach the quarter-finals for the first time this season.
The Flops
gentlemen
For men, we first think of Botello / Ruiz et Diaz / Silingo, two pairs who lost in the round of XNUMX, and in two sets. No wonder these two pairs have decided to separate...
The association between Tito Allemandi and Coki Nieto is struggling to take off as evidenced by his straight loss (6/4 6/1) against Lucas Bergamini and Lucas Campagnolo. With all current movements on the World Padel Tour, it would not be surprising if these two came to separate ...
Also disappointing, Juan Cruz Belluati and Javi Garrido who were defeated in straight sets in the first round by Javi Leal and Miguel Semmler.
Women
For girls, only one real flop, that of Bea Gonzalez and Lucia Sainz who bow as soon as they enter the running, in the eighth, against a pair supposed to be much weaker. An unusual result for the number 3 seed, who will have to recover in Las Rozas!
This is obviously not a flop, but here we will mention the sisters Alayeto. Constrained to retire from the start of the match, we hope that we will soon find them at the top of the bill. Have multiple sclerosis, Mapi could not last more than one game on the track, and we once again wish him much courage in this event.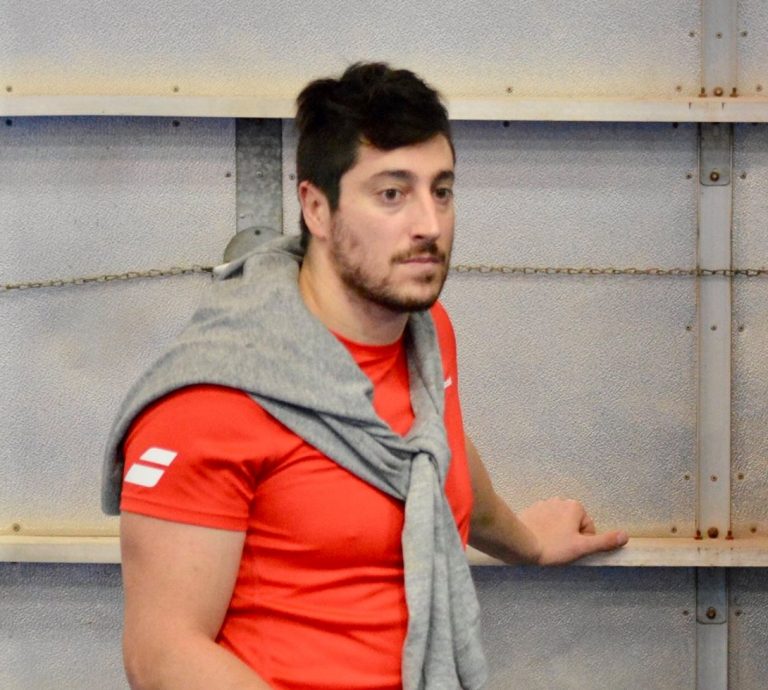 Xan is a fan of padel. But also rugby! And his posts are just as punchy. Physical trainer of several padel, he unearths atypical posts or deals with topical subjects. It also gives you some tips to develop your physique for the padel. Clearly, he imposes his offensive style as on the field of padel !