Find our live commented : Alix Collombon and Jessica Castello play an explosive 8th at the Vigo Open against Delfi Brea and Tamara Icardo. A very balanced match on paper where the Franco-Spanish pair will not be the favorite of the match but "for once, the draw is in our favor"Explained the French number one to us after his convincing victory in 16th opposite Reiter / Navarro.
Do not hesitate to leave your questions, your comments and we will try to answer them during this live.

12:36 p.m .: We would like to thank you for following this match live with commentary on Padel Magazine. Have a nice afternoon, and especially go play padel !
12:33 p.m .: Alix Collombon and Jessica Castello could not do anything to contain the avalanche. Despite a much harder second set, Brea and Icardo were in a state of grace today. Argentina in particular who had one of the best games of his career today.
6/2 BREA / ICARDO VICTORY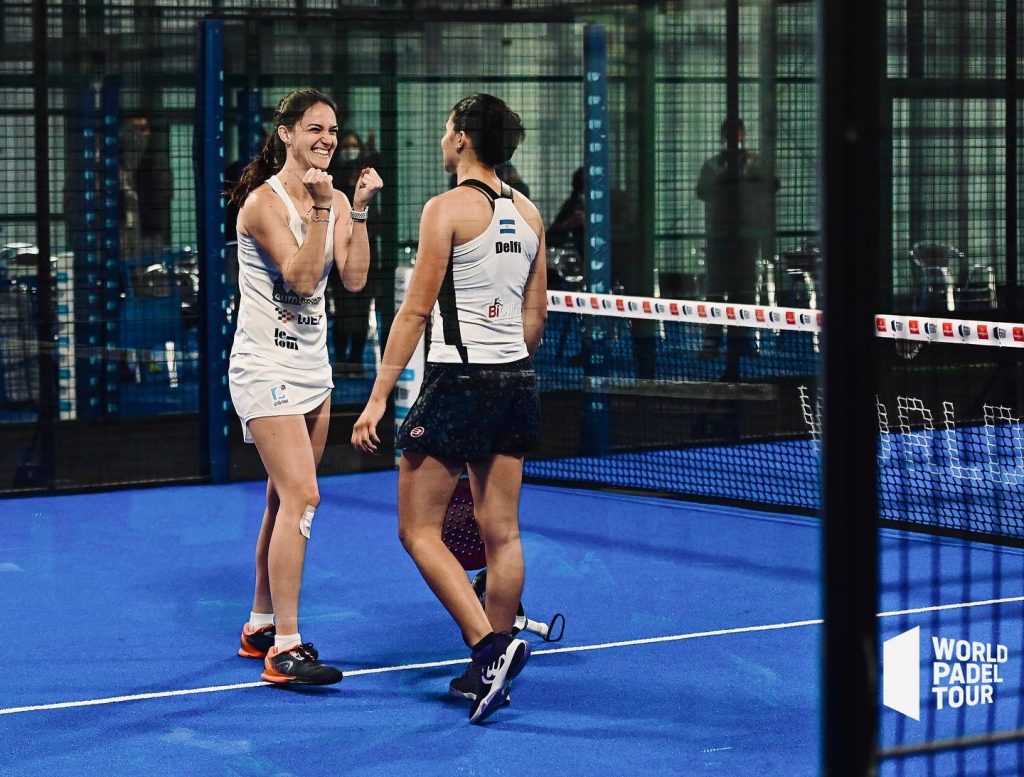 One last shutout to close this match!
4 MATCH BALLS
Umpteenth fault from Castello. The Spaniard is not at her usual level. 30-0
Brea and Icardo will serve for a place in the quarterfinals. A great moment for the two players who play an irreproachable match today.
3 break points. They are almost match points !!
This game is crucial for Alix and Jess if they still want to believe in their chances. New situation complicated to defend. 15-30
4/2 Brea / Icardo tightens the game
In all the hottest moments, Brea / Icardo tightens the game. They are unplayable.
What is beautiful padel ! Alix concludes a point of highlights! 30/30
? Magnificent two-handed backhand winning Castello 30-15
3/2 Shutout for Collombon / Castello
Magnificent ALIX !!! New winning move, and shutout!
Finally a little air for the French and the Spanish. Foul by Brea, then two winning points from Alix. 40-0
3/1 Brea / Icardo confirms
PUNTO DE ORO. All the puntos de oro were won by Brea / Icardo. The intensity is very high in this second set, but the improvement of Alix and Jessica cannot be seen in the score.
ALIX DESTRUCTOR! What a point of the French that will not let go until the end. Magnificent.
Alix Collombon wants to stay in the game. Winning move canceled by two other winning moves from Tamara then Brea. 30-15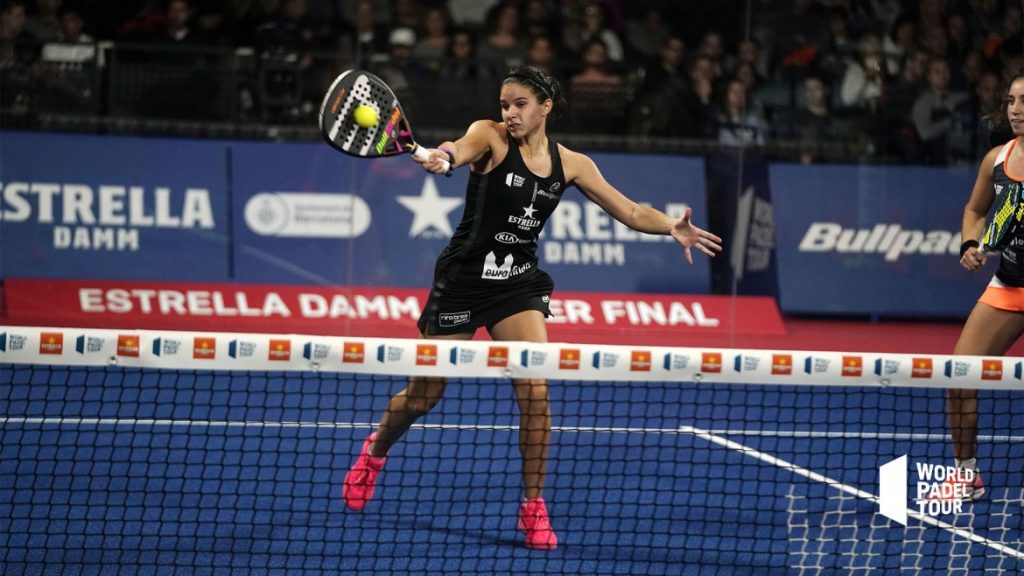 Brea has never been so strong. Another winning move. "She makes a mutant match", entrusts the field consultant to us Benjamin Tison.
NEVER SEEN. The point lasted for hours! It is concluded by Brea.
A new complicated situation for Collombon / Castello. She must defend 3 break points.
WHAT A RETURN OF GLASS FROM CASTELLO. The Spaniard gets into the game and shows what she can do. 15-15
1/1 The match is launched.
PUNTO DE ORO Brea / Icardo win all the important points!
This is the first time that the Franco-Spanish pair has put their opponents in difficulty on the return.
The match is really on. Jess and Alix are back on the mental level, and it shows in the game. We have our tug-of-war. 30-30
1/0 COLLOMBON / CASTELLO SAVES 4 BREAK BALLS!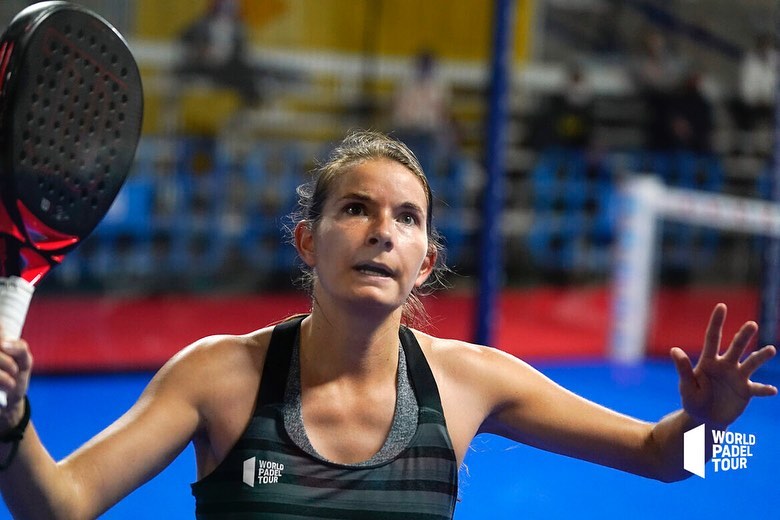 PUNTO DE ORO. ALIX WINNING STROKE. What point of the French to unlock the counter. It may be the turning point of the match with these 4 break points saved.
Let Alix win to save the first break point, then a winning shot for the second. The two players hang on. This moment is crucial.
The second set begins like the first. PUNTAZO by Brea, followed by two fouls by Jessica. 0-40
Icardo and Brea impress. They do not have a coach, while Pablo the coach of Alix and Jessica tries to boost the morale of his team.
6/0 FIRST SET FOR BREA / ICARDO in 30 minutes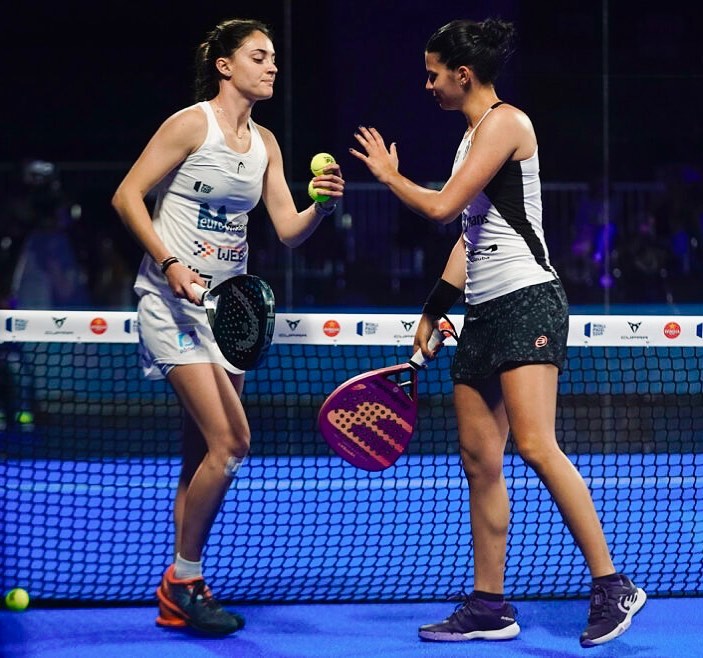 This set is heading for a bubble. No more fouls from Jessica and Alix, no more winning shots from Brea / Icardo. 40-0.
5/0 Everything smiles on Icardo / Brea
Castello makes a lot of mistakes and Alix suffers the mental blowback. New station wagon.
WHAT BREA CUSHIONING. Argentina is in a state of grace. She does not want to let go of any game. Two Break balls. 15-40
Alix doesn't want to let it go. She pulls up her team with a new vibora winner. She unfortunately commits another fault on her lob. 15-15
Brea and Icardo are completely there and win all the important points. The score is final ...
Maybe an opportunity to put it in the game with this comeback game. 15-15
A departure of the Franco-Spanish pair which recalls that of yesterday against Reiter / Navarro. Hopefully the sequel will be similar with a comeback of Alix and Jessica.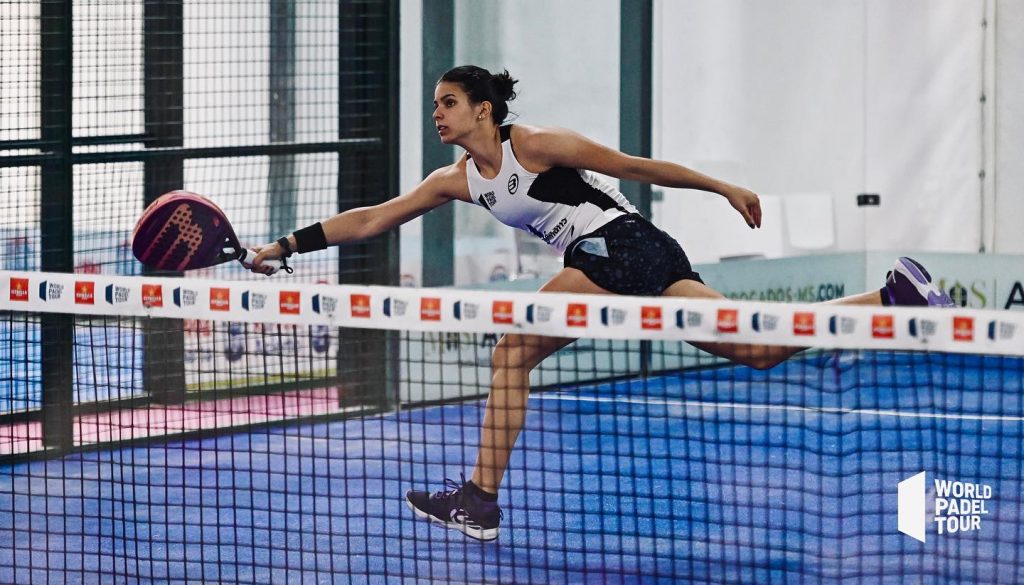 Brea impresses and wins this new station wagon! She's the best player on the pitch right now.
Two big points from Brea and Icardo push this game to a new PUNTO DE ORO!
Jessica's faults contrast with the great level of Alix who wins the point of a vibora winner. 15-15
Jessica doesn't seem completely in her game. Many mistakes. Shutout for Argentina and Spain.
Brea and Icardo confirm their good start to the match with two points easily won. 30-0
1/0 First station wagon for Brea / Icardo
Brea and Tamara succeed in the first break. Jessica makes the mistake.
Brea shows why she's so promising. The winner of the Paris Challenger in 2019 is off to a good start. First complicated situation for Alix and Jessica. PUNTO DE ORO
Alix Collombon and Jessica Castello start very well. Alix's smashes don't come out, and Brea / Icardo defend strong. The points are very hooked. 30-15
0/0 Alix Collombon and Jessica Castello in the service.
LET THE PARTY BEGIN VAMOS!

11:25 am: The 4 players enter court number 2 in Vigo.
We were looking forward to this image! Just two more minutes of warm-up and let the show begin!
11:20 am: before the game
It must be said that the tables of the 8th have rarely smiled at Collombon / Castello falling twice this season on Bea Gonzalez / Lucia Sainz, one of the best pairs on the circuit.
The match takes place on field 2 in the second part of the morning.
Images, videos and live are prohibited. This is why we are offering you a "live commentary" like yesterday to try to make you live this big game.
Do not hesitate to leave your questions, your comments and we will try to answer them during this live.
Let's go for this 8th of the Vigo Open!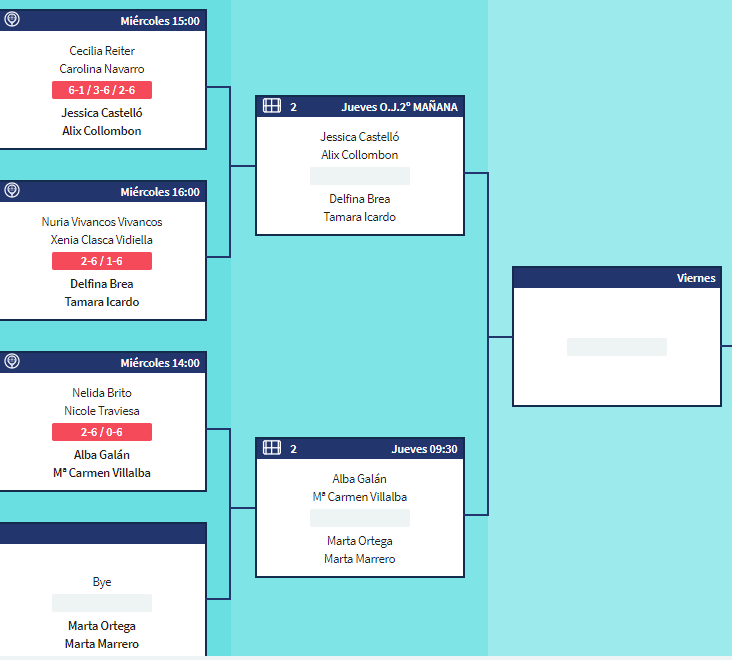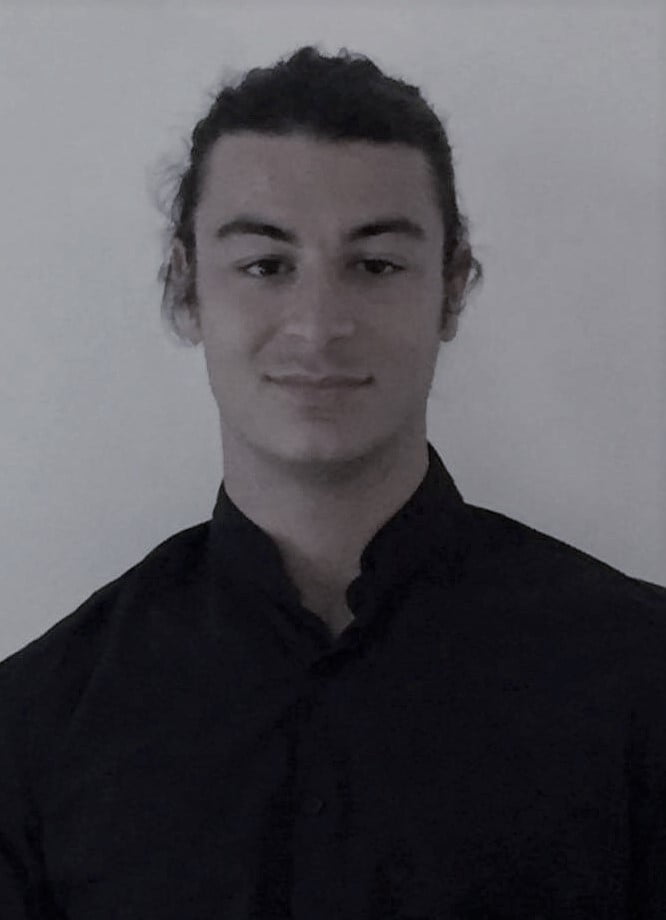 From his names, we can guess his Spanish and Italian origins. Lorenzo is a multilingual passionate about sports: journalism by vocation and events by adoration are his two legs. Its ambition is to cover the biggest sporting events (Olympic Games and Worlds). He is interested in the situation of padel in France, and offers prospects for optimal development.