Third day of competition and what a day! We just witnessed somethinghistory in the padel French.
Indeed, Benjamin Tison becomes the first Frenchman to land a place in the final table in a World Padel Tour.
Alongside his sidekick Teodoro Zapata the French offered himself a crushing victory (6/3 6/2) face Rafael Mendez (57th) et Salvador Oria Ortega (63rd), yet a favorite team on paper!
The game
During the first set the Frenchman and his partner, well launched, manage to find the loophole by imposing their very offensive game.
Ditto in the second, won more quickly, with in particular the ankle injury of Salvador Oria which was slightly reduced at the end of the match while Brand et Shoe led 3-2 (40-15).
After 5 minutes of interruption to treat the young Spanish player, the game could resume. The sequel was a one-sided game for Benjamin et Teo who ended the game with a victory and a qualification for the 1/16 finals.
A major challenge
"On paper it seems impossible. But I like the competition and when you come on the field, it is inevitably to win ".
These were the words of Benjamin Tison following this victory, evoking the enormous challenge that awaits them tomorrow.
Indeed their opponents of the day will only be the first in the rankings of the Race 2021, a so-called Franco Stupazuck and a certain Alejandro Ruiz, who, it should be remembered, were finalists in the first two rounds of the World Padel Tour in Madrid and Alicante. Just that !
In great shape this season and with excellent chemistry in the field, the Spanish-Argentinian pair are keen to make people talk about them again this week. It will be difficult for our French and his Spanish partner to overcome these two monsters of padel.
But ... you always have to believe it and as it says Benjamin : "I'm going to do the best I can and fight".

We wish them of course good luck for this meeting.
For the record, the Tison / Zapata pair is on the same part of the board as Pablo Lima and Agustin Tapia. But let's stay focused on the game that interests us:
See you tomorrow 15:30 p.m. for an original 16th final full of emotions.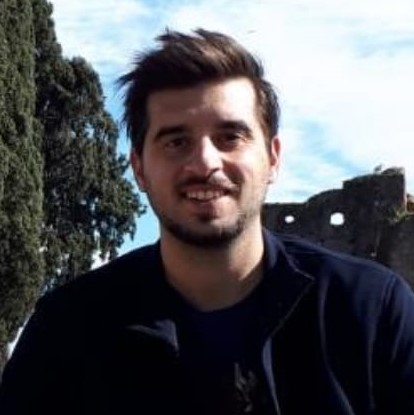 Fan of padel and of Spanish origin, the padel runs through my veins. Very happy to share with you my passion through the world reference of padel : Padel Magazine.