Yann Auradou was also present at this great celebration of padel what is the Greenweez Paris Premier Padel Major. Accompanied by his partner Manuel Vives, the French played in the first qualifying round against the pair Nicoletti – Ortega on Sunday July 10. The two Frenchmen couldn't do anything against the Hispano-Italian duo and lost 6/3 – 6/0.
At our microphone, he returned to his performance during this meeting and to his career from tennis to padel.
"We make a mistake or two per game while they don't"
"The game was very complicated because we played two very good players but as you say it was madness, a dream that came true when entering the court. There were probably 400 people, it gave chills. It was emotionally very difficult but we did what we could".
"I think we lack a lot of rhythm against players of this level. We're not used to playing two guys like that. Afterwards, these are details, but we make a mistake or two per game while they don't. They are very precise on the lobs and know how to do everything. For the moment we are well below this level".
From tennis to padel
Former tennis player, Yann Auradou is one of those players of padel which have grown rapidly in recent years.
"I was a tennis player, I reached level -4/6. I quit in 2013 and got into padel end of 2015. It's true that we see more and more former tennis players. Like Benjamin Tison who was also -4/6, and whom I have known since I was 10 years old because we were in the league together. He got down to padel in 2014 and he became number 1 in France. We see more and more former tennis players treading the carpets of clubs padel.
Personally in 2015 I really hooked with this sport, I enteredînais four times a week. I saw that I had some facilities thanks to tennis precisely in spite of the fact that I did not know how to play with the windows at the beginning. When I get into a sport I go all out and little by little I saw that I was getting closer to the best so I wanted to go and win some great titles. That's what we did with Manuel Vives last May by winning the P2000 in Perpignan.
Yann Auradou excels on his right side, but before being one of the best French players on the right, the Francilien was a left player. He explains to us why this change of side.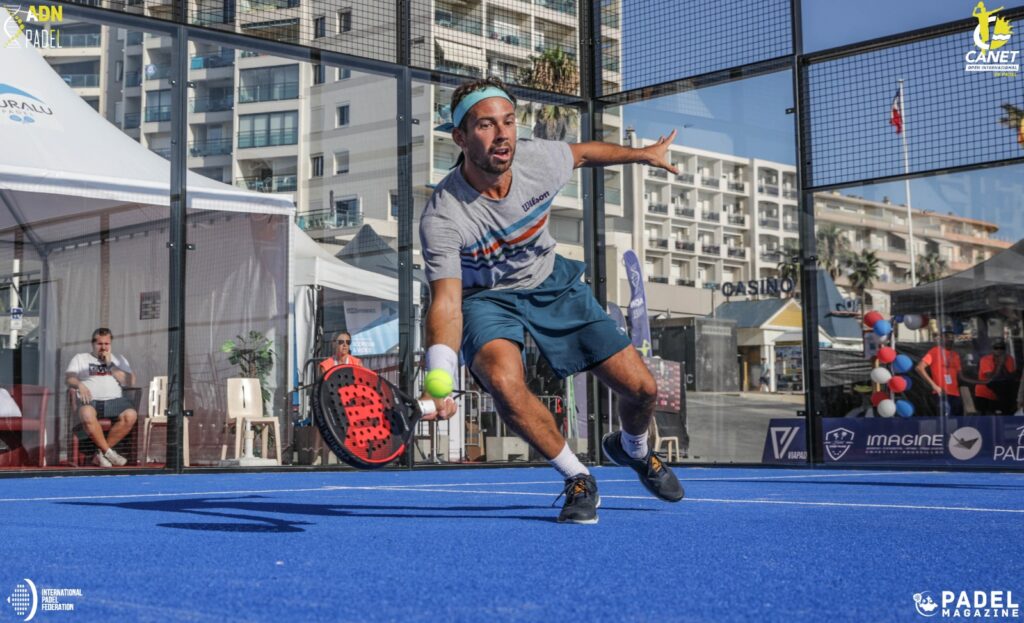 "I changed sides because I had trouble finding good partners who played on the right. At the time there were more players on the left and I told myself that I could move into a driving position. With my explosive game I could hurt, it was a real plus. So I started the adventure with Morgan Mannarino who was a very big hitter on my left and we immediately played very well together"
To see the interview in its entirety, just below on the page Youtube de Padel Magazine.

Fan of padel and of Spanish origin, the padel runs through my veins. Very happy to share with you my passion through the world reference of padel : Padel Magazine.