During the inauguration of Z5 Istres, Padel Magazine was able to speak with Zinédine Zidane, who was present for the occasion. The 98 world champion answers our questions.
Le padel, it's fun!
Franck Binisti: Why Istres? AprIn Aix, we see that you are very oriented towards the south…
Zinedine Zidane : Basically, it's always an opportunity. Istres is a sports town, open to all sports. Our project was kindly welcomed. I am delighted to be able to inaugurate this Z5 Istres today.
Regarding the south, yes and no, I think it all depends on the opportunities each time. Our second Z5 center has opened in Turin, Italy, and the idea is to also be able to offer padel in the near future, this will be done quickly.
For the moment, after Turin, there is no other project planned, we are listening to opportunities, but we are not in a hurry.
FB: Do you play regularly? Are we going to see you doing tournaments, would it be a pleasure for you?
ZZ: Already without speaking of competition, the padel is a pleasure for me because it is a very playful sport. If one day I have an opportunity to compete, it will be, but in any case I try to play from time to time for my own pleasure. In Spain it's the national sport after football, so whenever I can I play because it's really a pleasure.
Whether in France, Italy, England, the padel starts to take very quickly and what should not be forgotten is that it is a sport that everyone can play. That's what interests me. Whether I want to play with an older person or with a child, I can do it. There aren't many sports that allow you to do that. This is also the case with 5-a-side football. When you get older, you have to reduce the distances. the padel, it's a bit like tennis, but less technical. You can quickly learn, and quickly have fun.
FB: In football, you are a bit of an expert and you often play less hard, padel is it rather the opposite in the end? We saw you play with Ale Galan, what did it bring you?
ZZ: Absolutely, even if I happen to play with people of my level. But it's a pleasure to play with stronger people because we progress quickly. When I played next to Ale Galan, I didn't make many mistakes, whereas when I'm next to someone less strong, it's more complicated. Being an observant person, seeing what he does helps me a lot.
FB: Today, are you a player who takes lessons to progress or will you rather remain instinctive?
ZZ: It's rather instinctive, watching what my teammate is doing and trying to learn the gestures. To take lessons you need to have time, and this is not necessarily my case.
In football, I had something innate but I worked a lot. I had this technical quality but I had to continue to progress and perfect my gestures. It happened to me to do the wall for two hours. I think you can have a gift but you have to work hard.
Today what I want on the track padel, it's having fun with my friends. I don't like to lose, so I do everything to win when I'm on the pitch!
Being able to play mixed, an asset for the padel !
FB: You will soon be 50 years old, wouldn't this be the occasion to have a party around the padel ?
ZZ: It could be done but the problem is that for my 50th birthday I have no right to organize anything. We're going to organize something for me, I'm lucky to have people around me who are caring and nice, and that day I don't have to do anything.
FB: Which player would you like to play with?
ZZ: When I look at the wheel you made, I think there are some interesting players. Rafa Nadal would necessarily be great, Laure Boulleau too. That's what I like about padel, that we can play mixed, that we can all play together!
As during the spanish version, Zinédine draws the wheel, which once again reveals the name of Christophe Dugarry. Facing them, Laure Boulleau and Cyril Hanouna!
Find the interview in its entirety just below: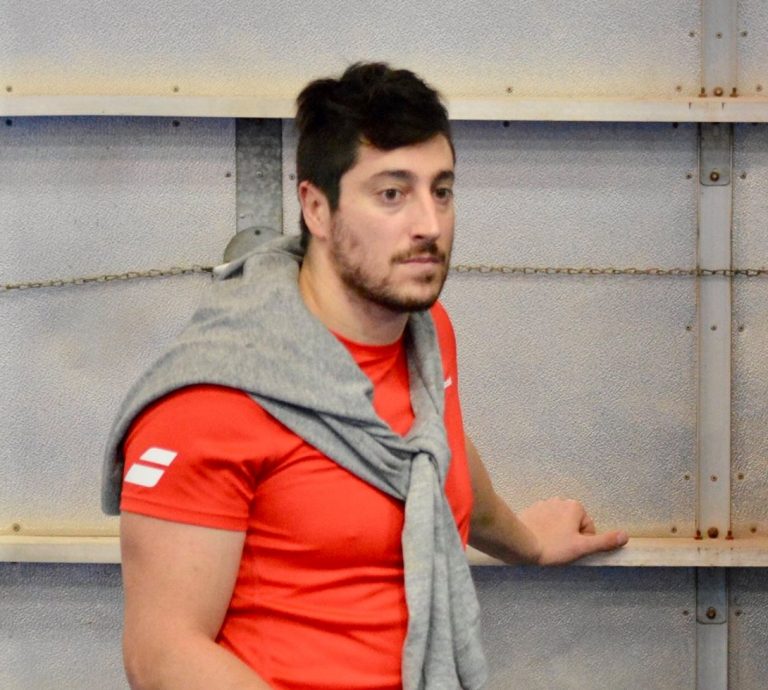 Xan is a fan of padel. But also rugby! And his posts are just as punchy. Physical trainer of several padel, he unearths atypical posts or deals with topical subjects. It also gives you some tips to develop your physique for the padel. Clearly, he imposes his offensive style as on the field of padel !