We welcome to our microphone Benjamin Tison, the French number 1 and seed number 3 of these French championships, along with his partner Adrien Maigret.
Visibly satisfied and in great shape, Benjamin is impatient to continue the matches. "With Adrien, we are trying to find our feet. There's not a lot of height here, but apart from that, the conditions are optimal," he tells us.
Regarding his wrist injury, the news is reassuring. "My wrist is better; the bone edema persists, but I feel much less pain when I play. I no longer need anti-inflammatories, the pain no longer bothers me, so I am fully capable of aiming for this title of French champion. »
Finally, we discussed the objective set for this competition: "With Adrien, we want to win this title, something we have never done together. We're facing a big draw, with big matches at every stage, so we'll tackle them one at a time. We only have to win six sets to be crowned champions of France. »
To not miss anything from the 2023 French Championships, find us just below:
2023 French Championships: live, programming, tables, results… | Padel Magazine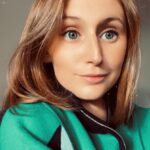 Passionate about Padel since 2018 with numerous experiences in communication and content creation, I want to share my passion with you through my writings.