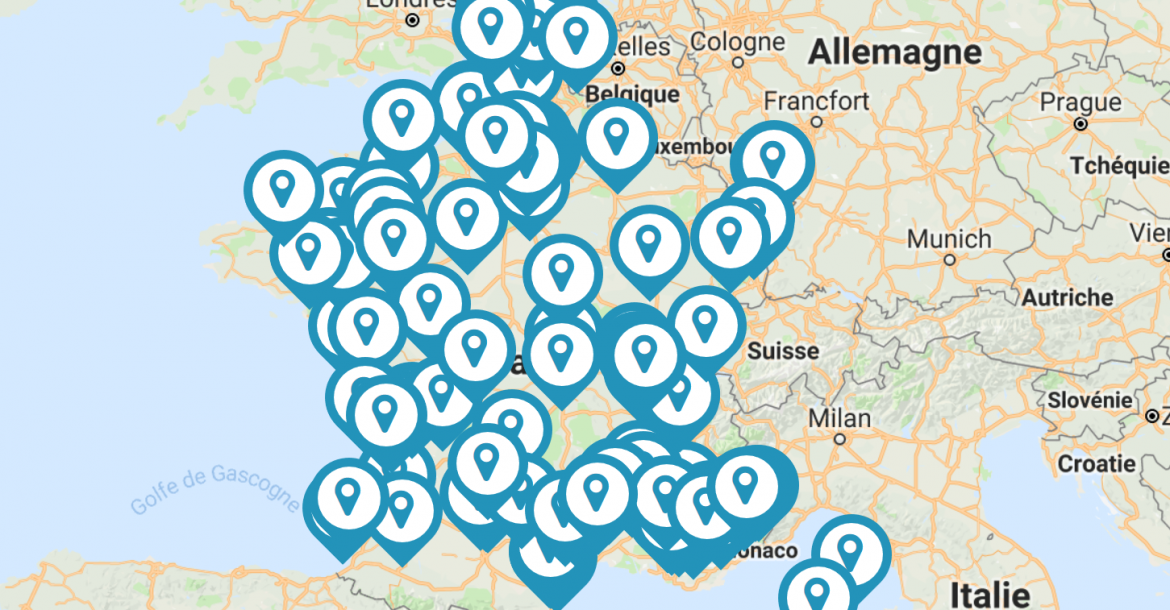 TENNIS SQUASH PADEL DU MAS offers 6 paddle courts in Perpignan. The Club du Mas is a historical club of the French padel.
The Arcades, 66000 Perpignan

,

Languedoc Roussillon, France
Racket Park is the 1er complex in the region of Tours to offer 3 Padel tracks but also 2 squash courts [...]
De La Musse Street, 37530 Chargé, France
Located on the right bank of Bordeaux MB PADEL is a complex dedicated to all lovers and lovers of padel. It includes 2 terrains [...]
Claude Bernard Street, 33560 Sainte-Eulalie, France
Tennis / Padel Club Vernon offers two outdoor padel courts. A dynamic padel club with many padel events in [...]
1 Giverny Road 27200 Vernon
ALM Evreux offers an outdoor padel pitch. A dynamic padel club in Evreux.
Boulevard Du 14 July, 27000 Évreux, France
Sète Padel Club has 4 outdoor padel courts. Lands lit with a petanque and a club house. The club [...]
9 Dublin Street, Sète, France
The Peynier Tennis / Padel Club offers 2 outdoor padel courts.
Peynier Tennis Padel Club, La Garenne Leisure Center, Peynier, France
The Tennis Club Bandol offers since June 2019, 2 padel courts overlooking the sea. A magnificent padel club that [...]
765 Albert Avenue 1 Er, 83150 Bandol, France
Camping Club l'Air Marin offers 2 illuminated outdoor padel courts.
Camping Club Air Marine, Vias Plage, France
Carnac Tennis Club Beaumer offers 2 lit outdoor padel courts.
Tennis Alley, 56340 Carnac, France
Camping Sunêlia Mas Des Lavandes is a camping 4 star that offers a padel pitch illuminated.
Camping Sunelia Mas Des Lavandes, Route de Valras, Sérignan, France
The PADEL Des Ancises Vichy offers 2 covered courts with cloakroom and a bar. The manager is Cyprien Michel. Monday: 17-22 Tuesday at [...]
Rue des Ancises, 03300 Creuzier-le-Neuf, France