Le Sevilla Master of the APT Padel Tour starts today with two Frenchmen in the main draw. Las Setas center court will give us a great show all week.
A work of art for the padel
Goosebumps when I climbed the steps of the Setas monument in the heart of the Andalusian capital, and discovered what the APT had built in Place de la Encarnación.
From Tuesday at 10 a.m., many spectators are already present in the stands. Tickets for the semi-finals and finals would already be sold on the APT website Padel Tour.
On the program today, six matches including that of our Frenchman Max Moreau accompanied by the talented Relis Ferreryra, against two players from the previas Juan Pablo Dip Nazar et Matthias Gonzalez. The match will take place in the second rotation of the 10 a.m. match.
The program of the day
10h: Javier Perez Morillas / Jose Luis Gonzalez Rodriguez vs Bram Meijer / Uriël Maarsen
2nd round: Relis Ferreyra / Maxime Moreau vs Juan Pablo Dip Nazar / Matthias Gonzalez
3nd round: Juan Restivo / Diego Ramos vs Luciano Puppo / Ricardo martins
18h: Joaquin Mauro Gaitan / Ivo Alem Andenmatten Guidiño vs Cristian Gutiérrez / Ignatius Piotto
2nd round: Stefano Flores / Vasco Pascoal vs Matias Almada / Santiago rolla
3nd round: Maximiliano Sanchez Blasco / Juan Ignacio De Pascual vs Federico Quiles / Leo Augsburg
Follow the matches live on the APT stream.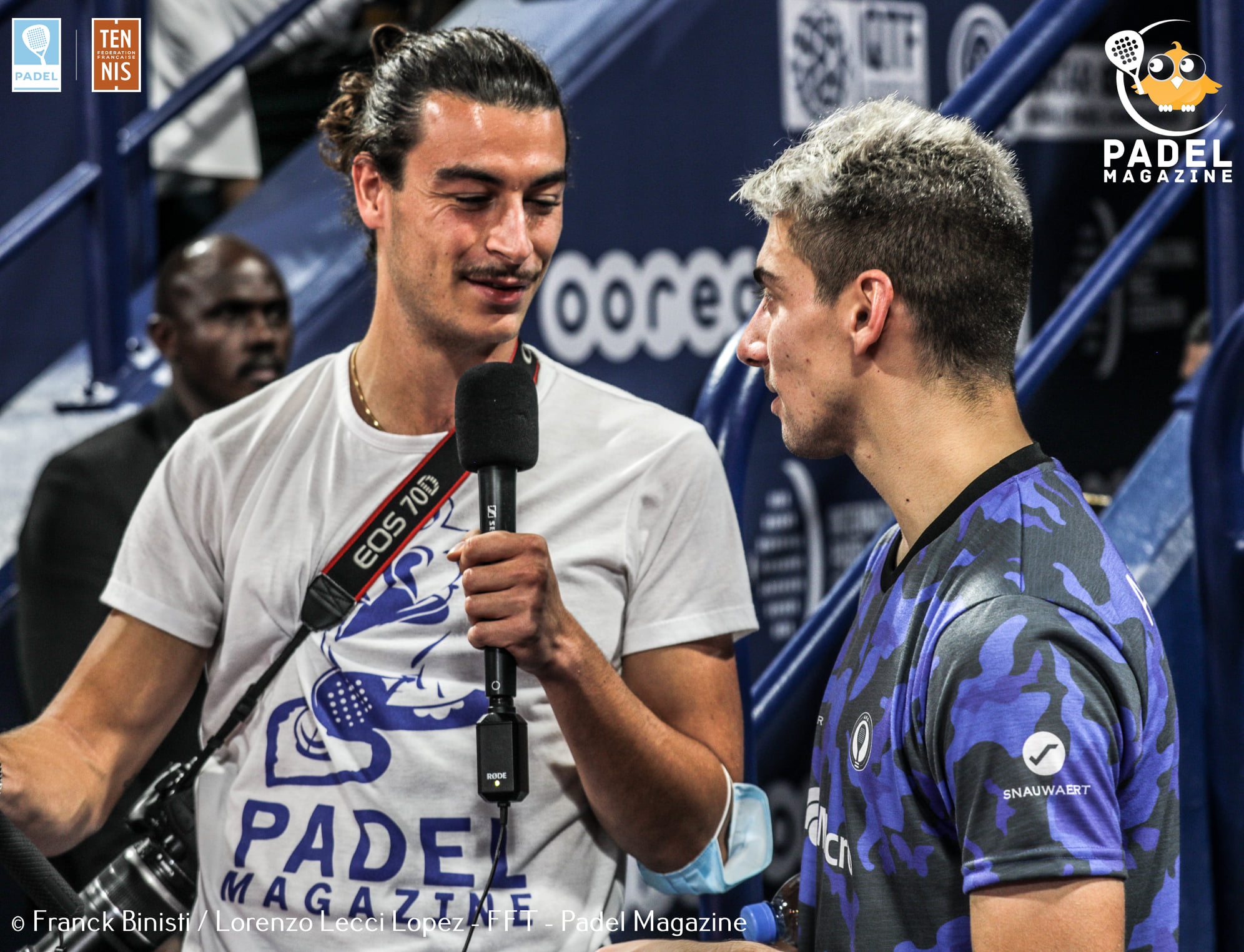 From his names, we can guess his Spanish and Italian origins. Lorenzo is a multilingual passionate about sports: journalism by vocation and events by worship are his two legs. He is the international gentleman of Padel Magazine. You will often see it on the various international competitions, but also on the major French events. @eyeofpadel on Instagram to see his best photos of padel !