Let's find out the goals for the coming months of the outsider Padel Court manufacturing company of the year.
NXPadel is an Italian company producing Padel Courts that is reshaping the entire Padel industry. The Fiberglass padel court, patented in more than 30 Countries, is undoubtedly their flagship product and allows them to rewrite the rules of the business thanks to its countless structural, playing, and installation advantages.
The advantages of Fiberglass, as well as those of ComfortGlass (a special-designed acrylic compound much more resistant than classic tempered glass), have thus turned the spotlight on the Italian company, which, despite being born in 2022 is already making a lot of buzz, and as a result, more and more relevant stakeholders collaborating with it.
You may wonder, then, how much NXPadel's production capacity amounts to and what are its goals and aspirations for the future to cope with an ever-growing market in which its Fiberglass is destined to carve out an important role in this sport industry.
First of all, it is worth mentioning that the whole production process of NXPadel's Courts takes place entirely in Italy. The manufacturers they rely on and working with NXPadel's molds and patents are located just a few kilometers from NXPHQ (NX's headquarter), which makes it possible to have a constant, easy, and fast working relationship.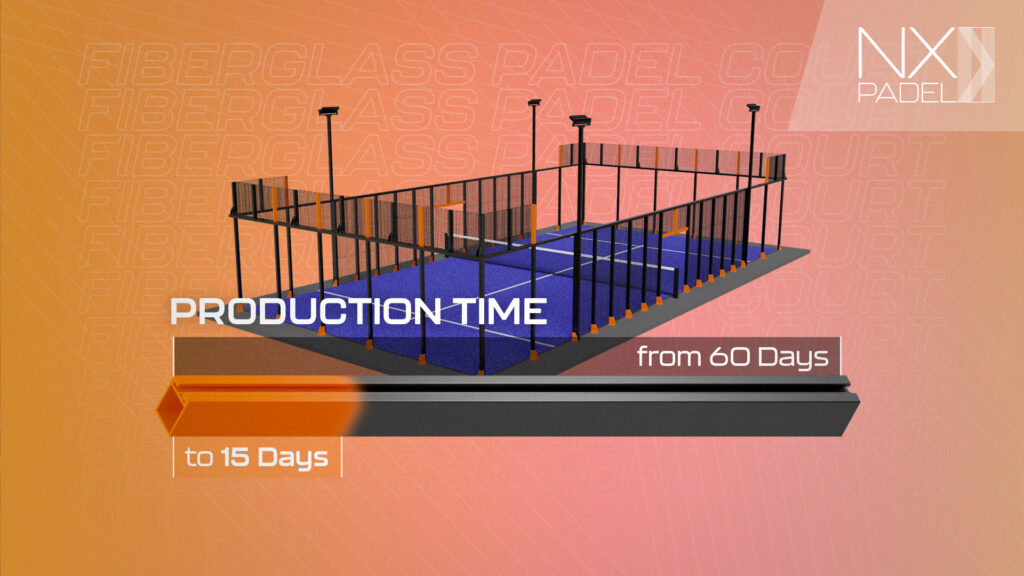 Currently, due to the high demand and the amount of requests received in the short activity period, it's estimated that NXPadel's production time from order confirmation to final installation of the Padel Court is around 60 days.
By April 2024, NXPadel, with the introduction of new production lines operating 24/7, is planning to reduce its waiting time from the current 60 to 15 days without sacrificing high standards of quality and even increasing the production capacity.
In anticipation of Padel's continued growth and thus the need for ever-higher standards, NXPadel works with leading plastics companies and relies on the latest manufacturing technologies, thus minimizing, errors and ensuring the highest quality of each court's components and setting its production capacity at 120-150 units per months for a total around 1,800 potential courts produced per year.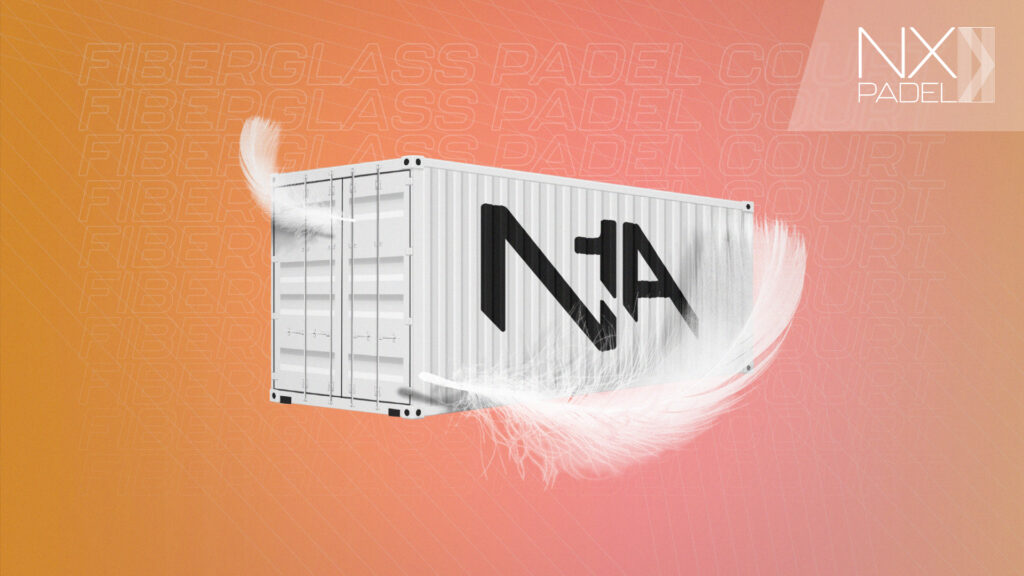 Furthermore, it is impossible not to mention that Fiberglass padel courts, as well as ComfortGlass, are particularly lightweight, stackable, and easy to transport. Specifically, NXPadel can load up to 7 complete courts in a single truck, compared to 3/4 iron courts and this contributes to further time and shipment optimization.
At the moment, the company is active in 5 countries around the world including the United States, France, the United Kingdom, Belgium, and the Netherlands, where just a few weeks ago a beautiful Padel Center with NX-branded Fiberglass courts was built.
For 2024 NXPadel's target countries are Germany, Japan, Norway, Switzerland and Saudi Arabia, countries in which Padel is growing by leaps and bounds and contacts between them and the Italian company are well underway and promising.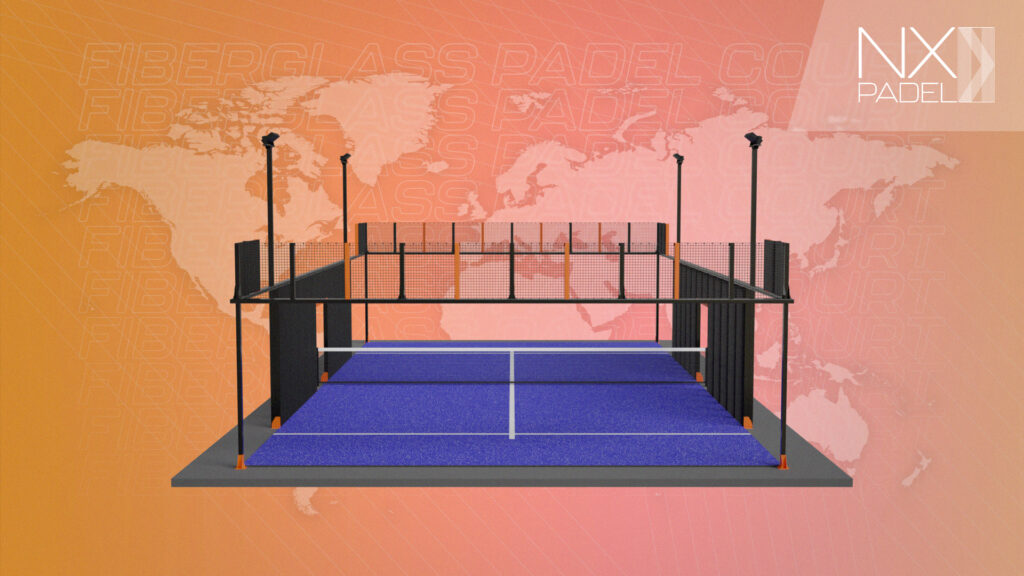 Finally, thanks to the targeted and continuous activities that NXPadel has been able to put in place to spread the uniqueness of its products, the company has monthly requests from more than 30 countries around the world.
If a good beginning bodes well, NXPadel's is certainly off to a great start. In addition to having a unique product in the Padel Court market, NX's mentality, as their name and logo also suggest to us, is always to take the next step, to not set limits, to innovate, and to develop new goals every day.
Will they be able to meet expectations?

Franck Binisti discovers the padel at the Club des Pyramides in 2009 in the Paris region. Since padel is part of his life. You often see him touring France going to cover the major events of padel French.