The Future 1000 Asuncion now knows its board! Waiting for winners of the Junior tournament, and pairs that will go through the previas, this table shows that there will be level for this first Future of the season.
Four events in two weeks
Registrations for the three events APT which will take place in Asunción are now closed. 16 pairs will participate in the Junior, 47 at the Future 1000, 58 at the Men's Open and 22 at the Women's Open.
The draws for the men's and women's Open will be released tomorrow, while the draw for the first Future of the season has already been announced today.
An open table
The pair number 1 of the event will be that composed by the Argentinian Luciano Soliverez and the Paraguayan Martin Abud. Lucho and Martin are the favorites by their ranking, but many pairs of a similar level could come to take this very open Future 1000 Asuncion.
The Argentinian pair Chozas-Cejas will no doubt also be a protagonist in Paraguay. Juan Restivo and Diego Ramos debut as a pair on the APT, and will undoubtedly be competitive.
The first 16 in the ranking APT cannot participate in the Future events, while 17th to 40th can only do so on four occasions of their choice (two in the first half and two in the second). Future events award 100 points to winning players, and 60 points to runners-up.
You can check out the full table below.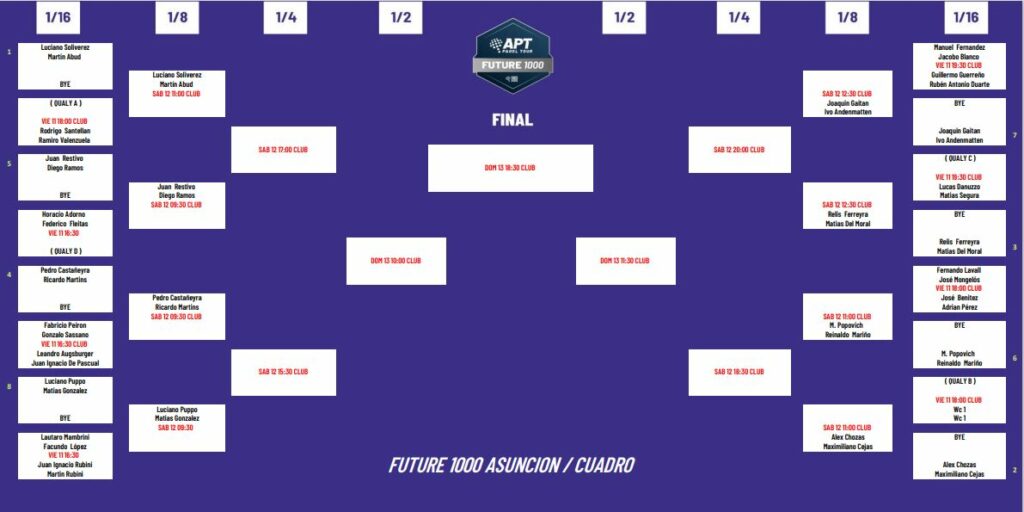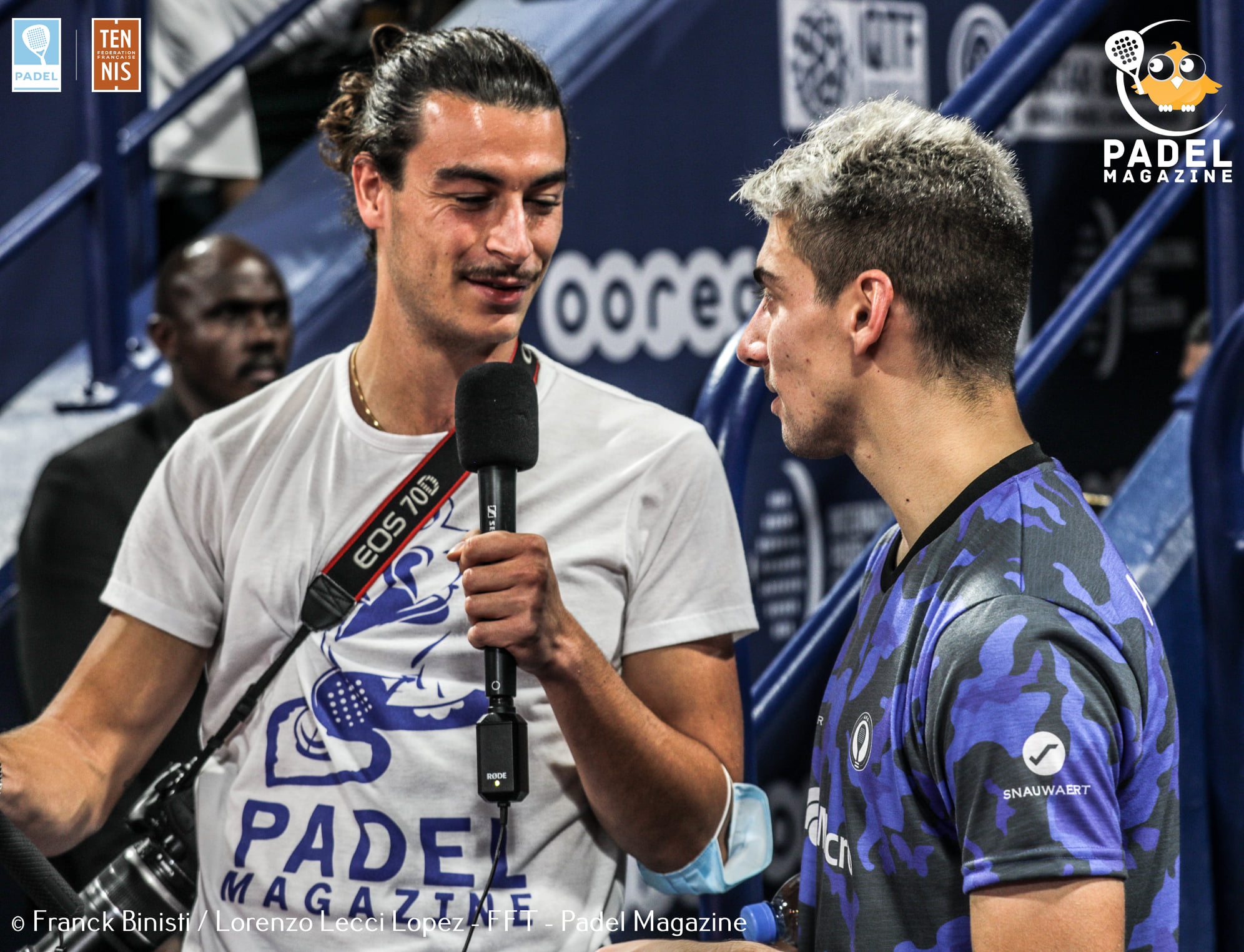 From his names, we can guess his Spanish and Italian origins. Lorenzo is a multilingual passionate about sports: journalism by vocation and events by worship are his two legs. He is the international gentleman of Padel Magazine. You will often see it on the various international competitions, but also on the major French events. @eyeofpadel on Instagram to see his best photos of padel !