The pre-qualifying phases of the World Padel Tour from Monaco, let's go!
Real club Padel Club offered matches all weekend long, most often with top French / Italians / Argentines / English players.
Among all these players, we find well known heads in the professional paddle circuit including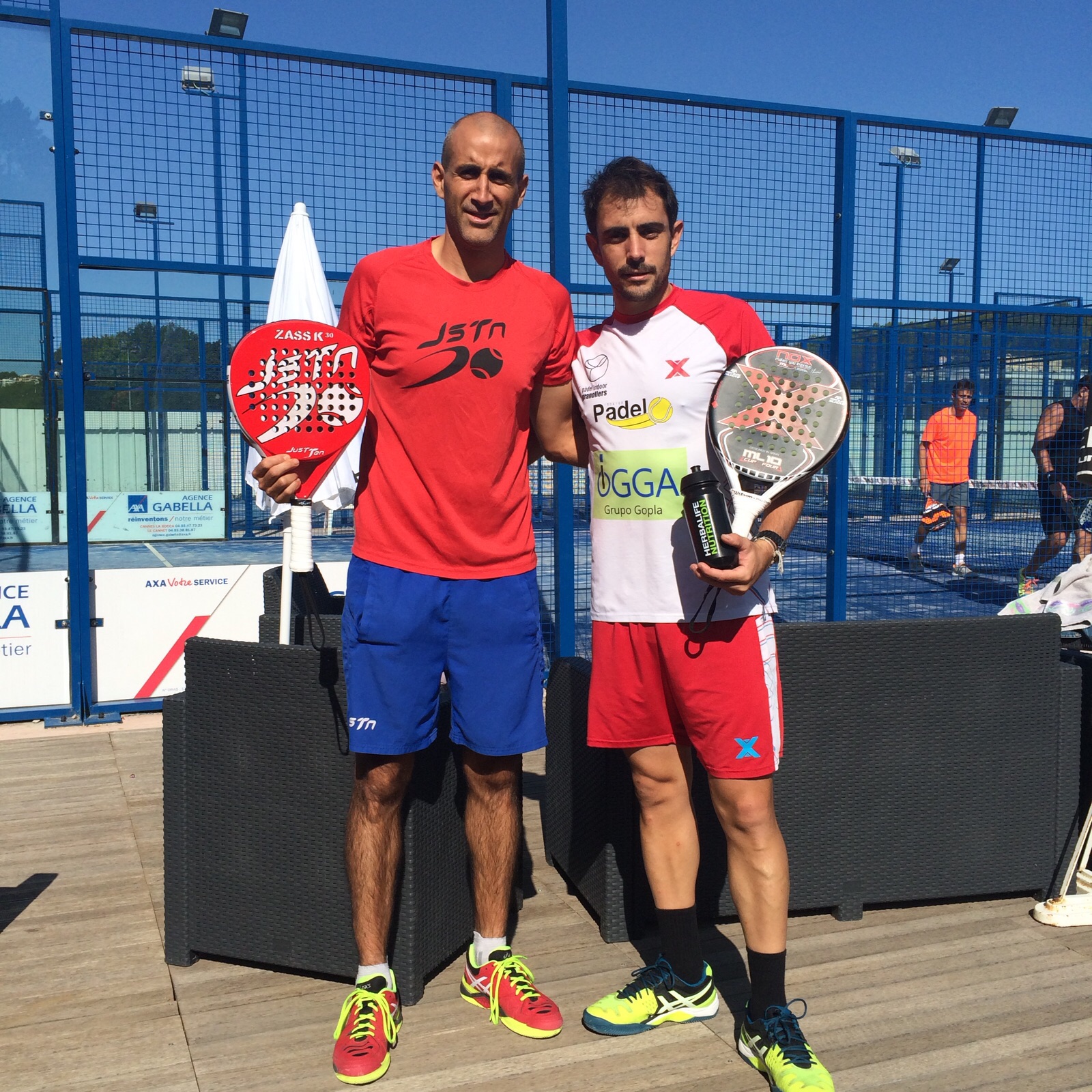 Nogueras Jimenez, one of the best Catalan players and currently 152e World player in the WPT ranking. He is also the director of the Indoor club located in Granollers in the suburbs of Barcelona. He is associated with the French Laurent Bensadoun. This is the No. 1 seed of the table.
Toni GomezHe, too, is a very dangerous player. Currently the 25e player and former 12e Catalan he is also the 200e global player. His best WPT ranking was 150e square. He is associated with forward Nallé Grinda.
Adrian Biglieri is the 1er Catalan player for many years. Player on the right, southpaw, this is the seeded number 2 in this tournament. He is associated with Fabrice Pastor, the owner of the tournament.
A pair 100% Dubai
These are the organizers of the WPT Dubai
López García-Farquhanson
López García-Farquhanson is a Spanish and English pair. They take care of the WPT of Dubai. A very good pair that will succeed to go to the end.
Our French ...
There are French-Spanish mixed pairs, but also French 100 pairs starting with 2 pairs who could hope to pass the pre-qualifying stage: Robin Haziza / Jérémy Scatena and Laurent Boulade / Jérôme Ferrandez.
But they came across formidable pairs.
The pair that has not really gone far is Bergerer-Morrillon. Especially in the first set where they have a set ball on Pastor-Bilglieri. Finally, the favorites prevail but not without difficulty in 2 sets.
Returns
Saturday's results: 7 matches and all the big ones are over.
Del Percio-Petrucci Ritz-Moreau Vs 7 / 5 6 / 1
López García-Farquhanson Gilles-Fouquet Vs 6 / 1 6 / 2
Haziza-Scatena Vs. Toccini-Palmieri 6 / 3 6 / 1
Grinda-Gomez Vs Reisenger-Desliens 6 / 1 6 / 3
Fernandez-Boulade Vs Hernandez-Tomas 6 / 3 6 / 4
Bergerer-Morrillon Forget-Binisti VV 6 / 3 7 / 5
Biglieri-Pastor Vs López Alaniz-Dell Aversana 6 / 2 6 / 2
Sunday's results
López García-Farquhanson - Haziza-Scatena 6 / 3 6 / 3
Grinda-Gomez Vs Fernandez-Blade 6 / 2 6 / 2
Biglieri-Pastor Vs Shepherd-Morrillon 7 / 6 6 / 3
Del Percio-Petrucci Vs. Laurent Bensadoun- Nogueras Jimenez 7 / 5 6 / 3
Qualified pairs:
López García-Farquhanson / Grinda-Gomez / Biglieri-Pastor / Del Percio-Petrucci
Franck Binisti - PADEL MAGAZINE

Franck Binisti discovers the padel at the Pyramid Club in 2009 in the Paris region. Since then padel is part of his life. You often see him touring France by going to cover the big French paddle events.