Warm in front… and warm behind too. This Wednesday in Toulouse, it was up to 38°. And it should rise again in the days that follow, with 41 degrees announced on Friday! [Edit Thursday: this maximum has been revised downwards, to 38° all the same]
We don't have a thermometer, but it is very hot on and around the two tracks at the Palais des Sports, which has no air conditioning.
37°2 in the evening?
How much is he exactly? "I prefer not to know, told us Robin Haziza, the race director. It's true, there is no air conditioning here. It is not so common for it to be 40 degrees in June in Toulouse. But for the moment, we are not in a heat wave, the Department confirmed it to me. As long as the temperatures drop at night, there is no need to take any special measures. The players are not afraid of these conditions at all, they are mostly Spanish and very used to it. They will be next week in Valladolid, where it will be much warmer still. »
Even if it is not yet 37°2 in the evening, the morning temperatures are also rising, with a minimum of 25° announced for Saturday morning.
In the meantime, we've asked several players what they prefer: playing in high heat or in cold weather. Their unanimous answer is "the heat": even the French like to heat up.
"I love when it's very hot, told us Benjamin Tison. Today is very good. I would prefer less humid heat, but frankly, I like it. " His partner Teo Zapata also appreciates high temperatures, but less humid heat.
"I prefer to play when it's warm, also says Thomas Leygue. Here, it's hot, it's true, but the ground is very slow, so it's weird. In Doha, maybe it's better not to play if it's 50 degrees. But in France, even by 40 or 45° in the sun, we play. And me, it doesn't bother me. Conversely, he told us that he had already played in -5 degrees, in Aix-en-Provence…
Even Paquito gets wet in the stands
Slow the Toulouse field? Most say so, except Arturo Coello – possibly the one we saw hitting the highest percentage of winning smashes on Wednesday. "For me, the track is normal: it doesn't come out a lot, but it comes out. I think it's well over 30 degrees. His most burning memory is in Qatar. And the coldest, in Valladolid: "I have already played in minus 10 degrees. But it wasn't in the tournament, it's because I live there.
The least superhuman player, at least in his words, is Johan Bergeron : "In Marbella last year and in Doha this year, it was very, very hot, we were in the middle of a dodger. With the sun really hitting you. I like it because you can smash a lot. But for the body, it's hard. »
We could have ended this article on this note of humanity from a Frenchman beaten today by the superman Belasteguin, 43 years old and still boiling, associated with the overpowering Coello (1,90 m), "with his arms of 17 meters" (according to Thomas Leygue).
But now two other supermen have come to sit just behind the journalists' seats, during the very beautiful match Ruiz/Gonzalez against Lamperti/Sanz: nothing less than Paquito Navarro et Martin DiNenno, the world number 2 in person, accompanied by Federico Chingotto.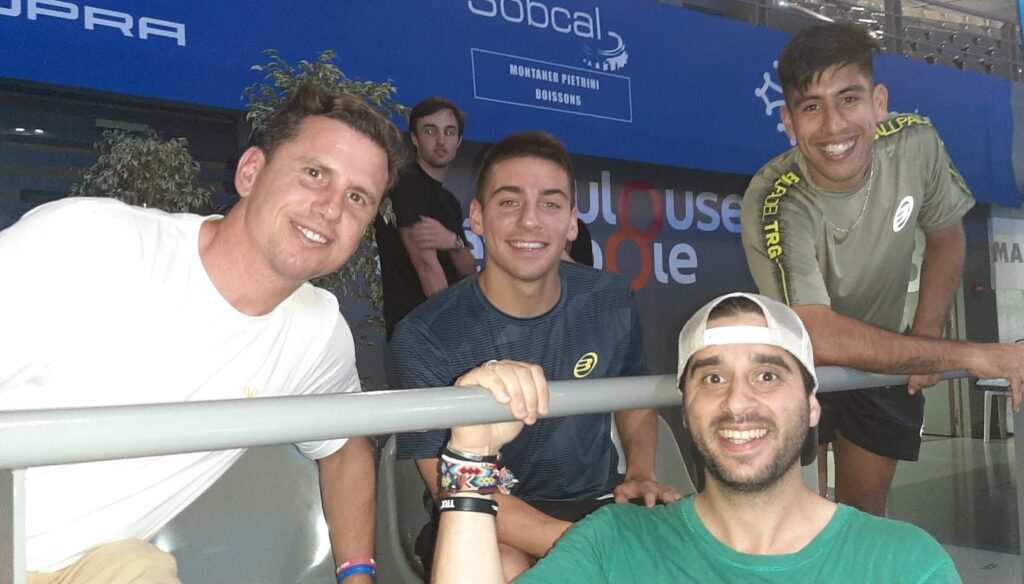 "It is true that it is very hot here, admitted Paquito. In Spain, there is often an air conditioning, which we turn on a little to temper it. We'll see tomorrow [Thursday] how it is on the pitch… "But when we remind him that he is a" big hitter ", he admits, smirking, that it can benefit him…
Finally, it is perhaps the spectators who like the heat the least… Even the journalists!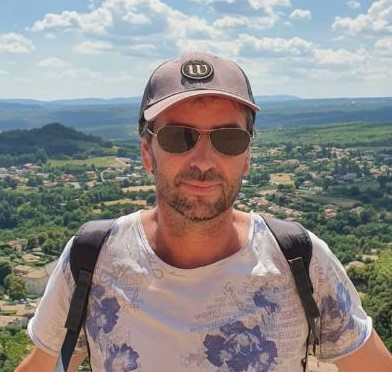 After 40 years of tennis, Jérôme falls into the pot of padel in 2018. Since then, he thinks about it every morning while shaving… but never shaves pala in hand! Journalist in Alsace, he has no other ambition than to share his passion with you, whether you speak French, Italian, Spanish or English.