A final without Paula Josemaria, Ariana Sanchez, Marta Ortega and Gemma Triay, it's already an achievement in itself. And a poster Brea/Gonzalez against Salazar/Araujo, few of us would probably have bet it. However, on the central track in Malmö, the four players offered a high-intensity match.
In this meeting between the 3rd pair and 4th pair in the world, it was the favorites from the poll carried out yesterday who won. After 1h37 of fighting, Bea Gonzalez and Delfi Brea won their fifth title of the season: 6 / 4 6 / 3.
Brea and Gonzalez, more lucid
The first games of this meeting were particularly disputed between the two formations. From the start, Bea and Delfi had to defend break points on their serve, which was ultimately lost on a golden point. Far from being left behind, the favorites of the match broke in the next game to return to equality, 1 everywhere.
The four players offered a very good level of play to the spectators present in the room. Sofia Araujo disturbed with her two-handed backhand, Ale Salazar showed off his forehand power, Delfi Brea proved to be a real metronome and Bea Gonzalez impressed with her smash power. Although there was a break opportunity for the superpibas at 4/3, the Spanish-Portuguese pair resisted the attacks of their opponents. The score was then 5/4 in this first set.
In the money-time of this first round, Sofia Araujo was serving to return to 5/5. But three big errors on the part of Salazar and Araujo gave the first set to their opponents: 6/4.
Syrup @beaglez_padel #WPTMalmöOpen pic.twitter.com/TErLbVbrw8

— World Padel Tour (@WorldPadelTower) November 12, 2023
A second set similar to the first
Bea González and Delfi Brea continue their supremacy at the start of the second round and they force their opponents to force a little more. Sofia Araujo and Alejandra Salazar accumulate unforced errors, especially in smash for the Portuguese. They finally offer the break to the superpibas, who did not ask for so much, and who play a 5th game in a row.
Alejandra Salazar and Sofia Araujo did not let themselves be defeated in this part and came back to score, as in the first round. Once again, theThe debates are balanced and the two pairs remain neck and neck.
Once again, it is in a key moment, at 4/3 in the second round, that Bea and Delfi break, taking advantage of a very big error from Sofia Araujo. This time, the superpibas largely dominate their service game and offer themselves a fifth title this season.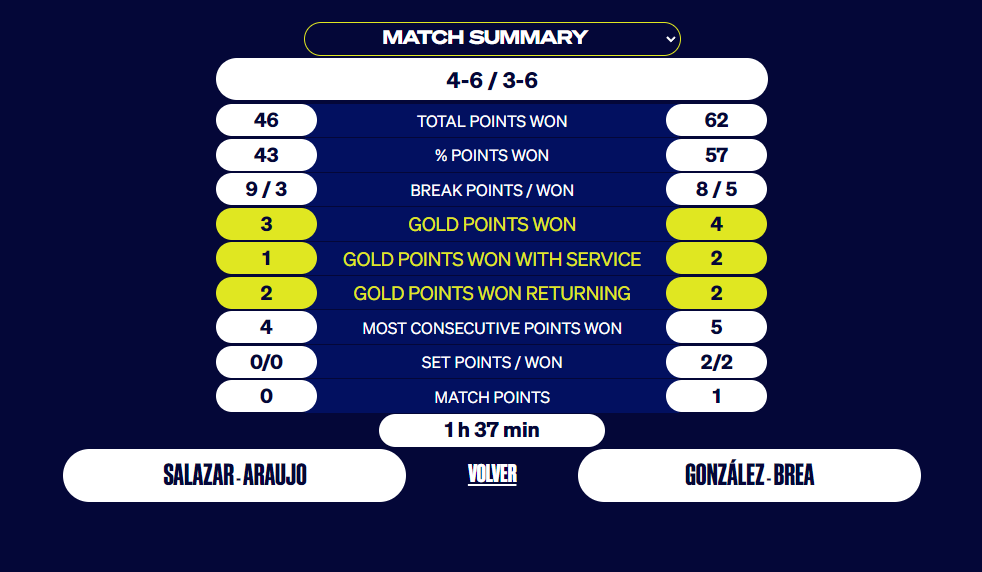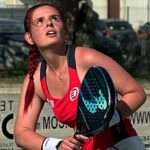 It was his brother who one day told him to accompany him on a track. padel, since then, Gwenaëlle has never left the court. Except when it comes to going to watch the broadcast of Padel Magazine, World Padel Tour… or Premier Padel…or the French Championships. In short, she is a fan of this sport.