The most intense day of theAPT Padel Tour offered us a very large amount of matches. From padel from morning to evening to the delight of the many children present in the stands.
Tito/Tolito, it works very well
For their first real big test, Tito Allemandi and Tolito Aguirre dominated Juani De Pascual and Maxi Sanchez Blasco in a very spectacular match. The Argentinian media pair qualify for the quarters, and position themselves as a contender for the title.
Pablo Barrera and Andrés Britos are also back! After an impressive start to the season, the Argentinians had been somewhat forgotten with poor results due to poor physical condition. The match in 3 sets against Da Cunha / Flores proves that this pair has signed its return.
No.1s Dal Bianco and Arce had a tough first game against Javier Perez Morillas and Jose Luis Gonzalez, but the exceptionally fit Argentines prevailed without leaving too many forces in the fight. See you tomorrow for the shock of the day against Tolito / Tito.
The surprise of the day is the defeat of Oliveira/Torre against Mouriño/Pereyra.
Thursday's results
Leandro Augsburger / Alex Chozas Beat Diego Ramos / Juan Restivo 7-6 / 7-6
Pablo Hernan Barrera / Andres Alberto Britos Beat Lucas da cunha / Joao Pedro Flores 6-7 / 6-4 / 6-4
Julio Julianoti / Yain Melgratti Beat Matias Del Moral / Pablo Nicolas Egea 6 / 2 6 / 2
Leonel Daniel Aguirre / Adrian Allemandi Beat Maximiliano Sánchez / Juan Ignacio De Pascual 6-4 / 6-3
Federico Chiostri / Gonzalo Alfonso Beat Luciano Puppo / Ricardo martins 6 / 3 6 / 4
Franco Da Bianco / Maximilian Maple Beat Javier Perez Morillas / José Luis González 6-1 / 6-4
Miguel Deus / Nuno deus Beat Stefano Flores / Vasco Pascoal 6 / 2 7 / 6
Federico Mourino / Ramiro Pereyra Beat Miguel Oliveira / Eduardo Agustin Torre 3/6 6/3 6/2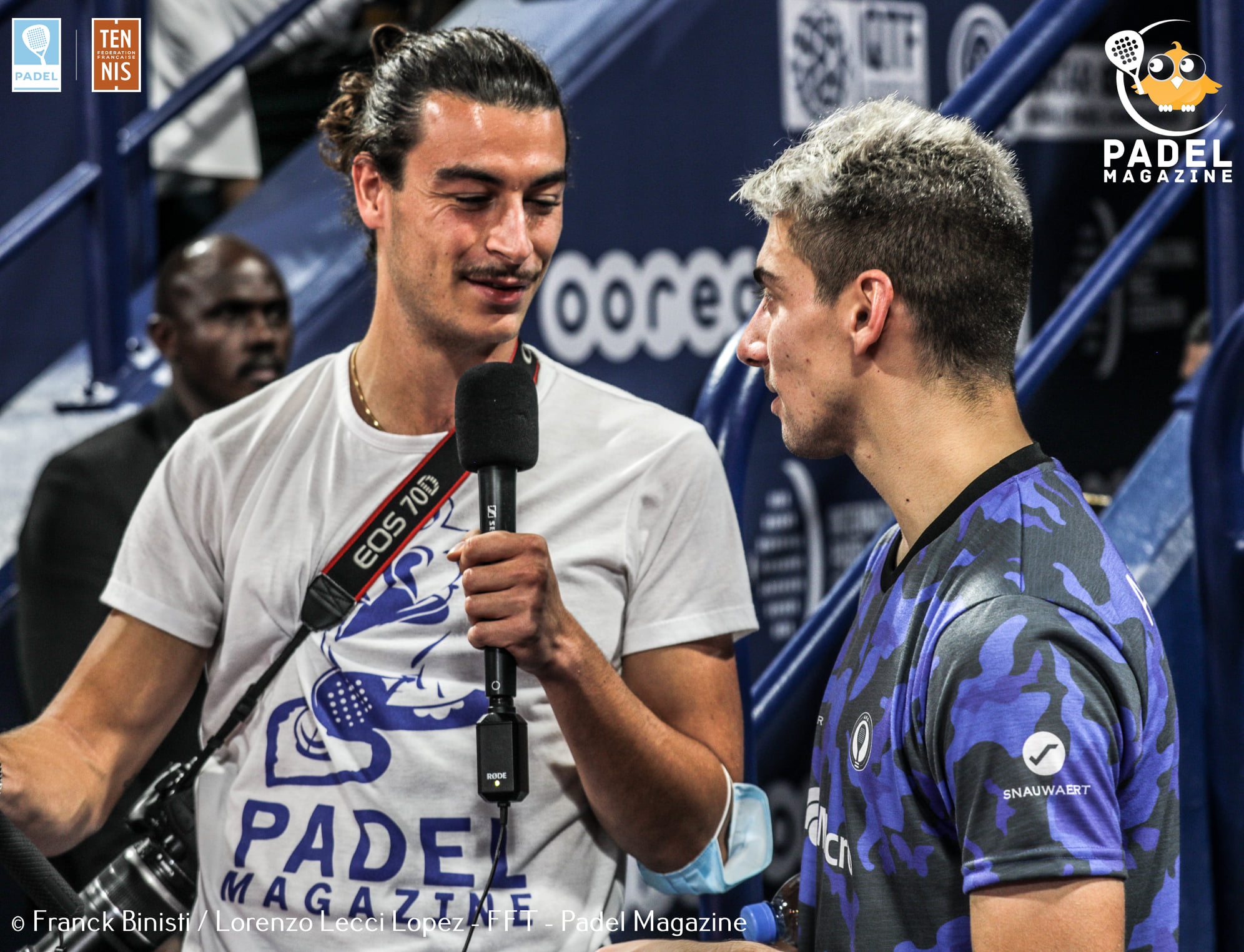 From his names, we can guess his Spanish and Italian origins. Lorenzo is a multilingual passionate about sports: journalism by vocation and events by worship are his two legs. He is the international gentleman of Padel Magazine. You will often see it on the various international competitions, but also on the major French events. @eyeofpadel on Instagram to see his best photos of padel !