Padel Magazine - What show ! During 3 days, 5 teams (made up of 7 players and a coach) clashed to get the 3 tickets for the final rounds of the world championship. It is Belgium, the Netherlands and Germany that we will finally find in Spain at the end of October.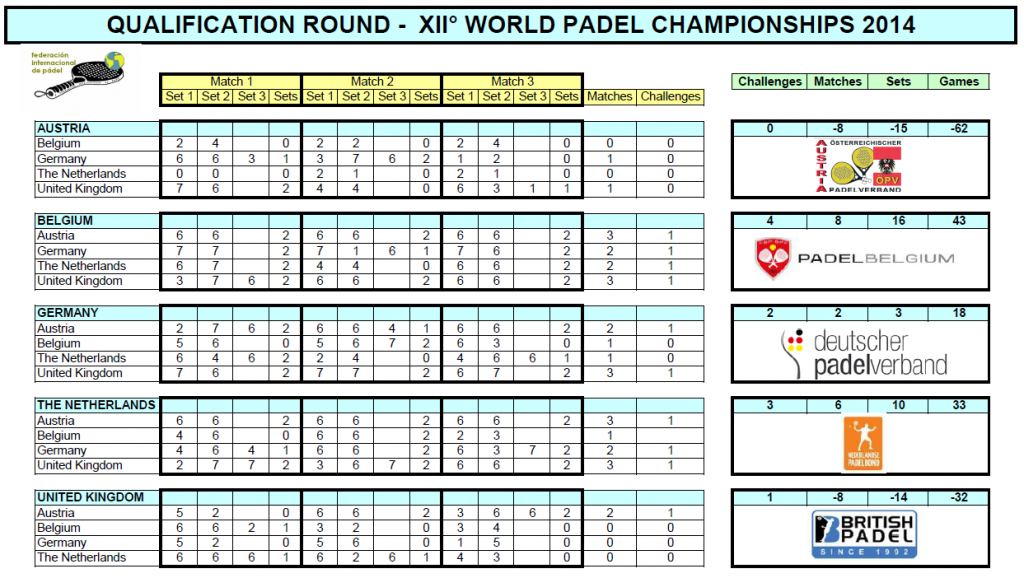 Several teams have distinguished themselves, which is why we will start with the host country: Belgium. She managed to beat all the teams. It must be said that on paper, these red devils had a team built to go to the end. The Belgian team could also count on Laurent Montoisy, one of the best Belgian tennis players, who chanted "GO BELGIUM" and an audience that had largely chosen his camp at the magnificent club Padel de Gent (Padel4U2).
The Dutch and Germans have taken the last two qualifying places and will certainly have to go through the Spain and Argentina box to hope to go further in these final stages. While the Belgians could fall in the hen of the brazilians ...
To discover all the pictures of this event:
https://www.facebook.com/media/set/?set=a.686048111492310.1073741884.454079768022480&type=3
The French were the major absentees of these qualifications. They were nevertheless able to be noticed during an exhibition with Henri Leconte (And Xavier Malisse) and a beautiful French victory (Franck Binisti and Henri Leconte) against the Belgian team (Julien Evrard and Philippe Werts).
Appointment to Palma de Mallorca at the end of October for the final phase of the padel world championships.
Franck Binisti - Padel Magazine

Franck Binisti discovers the padel at the Pyramid Club in 2009 in the Paris region. Since then padel is part of his life. You often see him touring France by going to cover the big French paddle events.