Interview with Benjamin Tison, French number 1, following his loss alongside Victor Mena to Sergio Alba and Raul Marcos on a score of 7/6 3/6 7/6 during the first round of the second edition of the Greenweez Paris Major.
Frankly, the Frenchman tells us his disappointment at this difficult defeat and talks about an injury which could have implications for his calendar, especially for the French championships in padel expected in two weeks.
Many opportunities to win this game
"It was a match that we should have won in straight sets, quite easily. We had a 5/2 lead with a double break in the first set. We started well, them, a little less. But the situation has changed. We conceded three games, played a tie-break during which we had two set points, but we lost it.
In the second set, we won 6/3, despite having had break points in each game. We could have won this set 6/1 or 6/0.
In the third set we were leading 4-1 with a double break, but my fitness declined."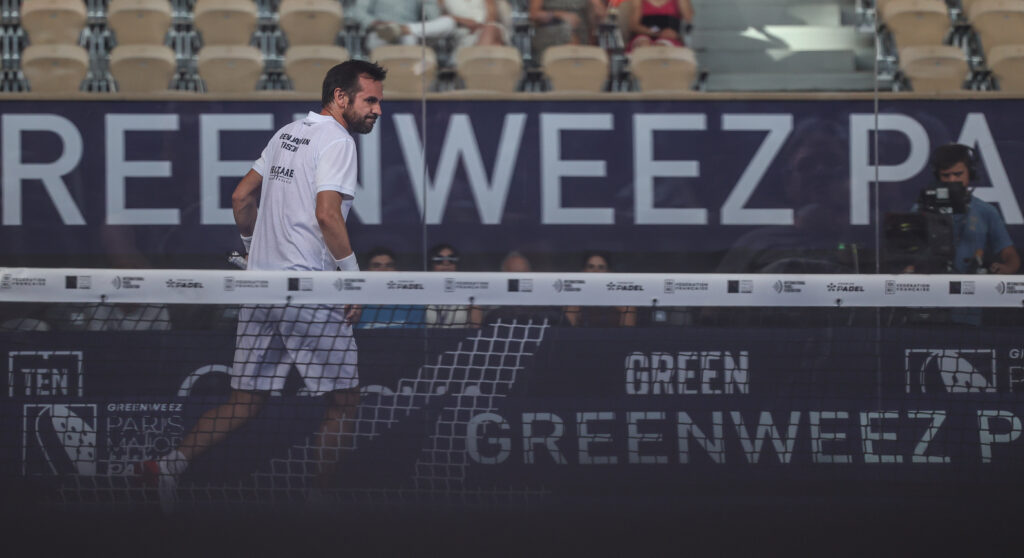 "I wouldn't have played if it hadn't been for Roland-Garros"
"If it hadn't been Roland-Garros, I wouldn't have taken part in this tournament. I injured my wrist ten days ago. I haven't played since. I am on strong anti-inflammatories and towards the end of the match, I felt a drop in energy.
It was a physically demanding match with a lot of intensity and long rallies. The more the match progressed, the more difficult it was. It was difficult for Victor to hit the ball, even though he usually does it very well.
The conditions leveled the match. It was a good match, but it will be difficult to overcome. It's sport, it's life. There will be other defeats, other victories.
When Victor plays well, he achieves sensational points. I was stable, but he was the one who scored and made the mistakes. Mentally it was difficult for him, because our two opponents came from his academy in Madrid, accompanied by their coach. We also had our coach, but I think out of ten similar games we would have won eight."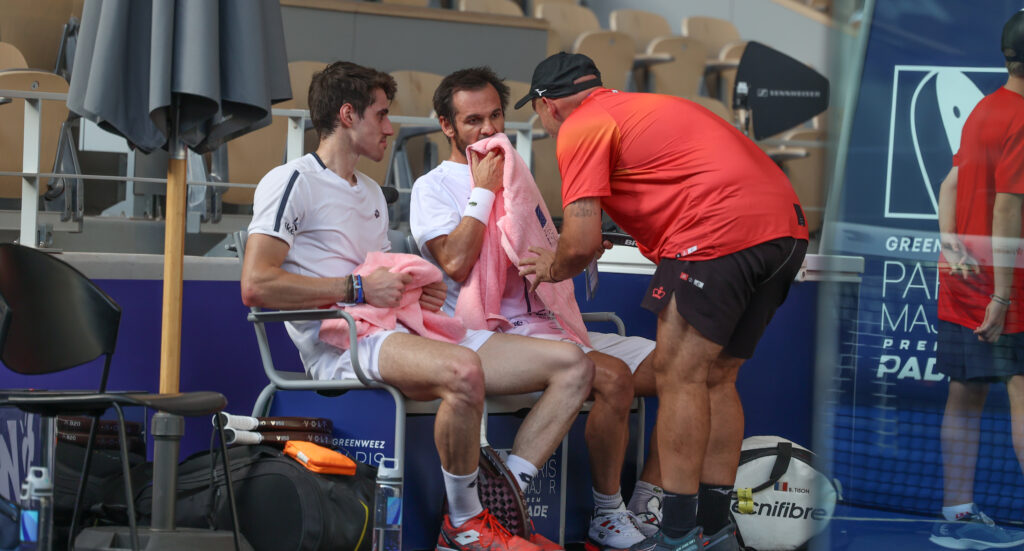 "If we had deserved it, we would have won this game"
"I wouldn't say it was a positive game, despite the clash with higher ranked players than us. I'm disappointed, because we were so close to victory. I think if I really deserved it, I would have gotten it.
I am very expressive, whether encouraging or criticizing. Victor is still young and has gone through some tough times. Our understanding on the ground is good. I am demanding, even more with myself."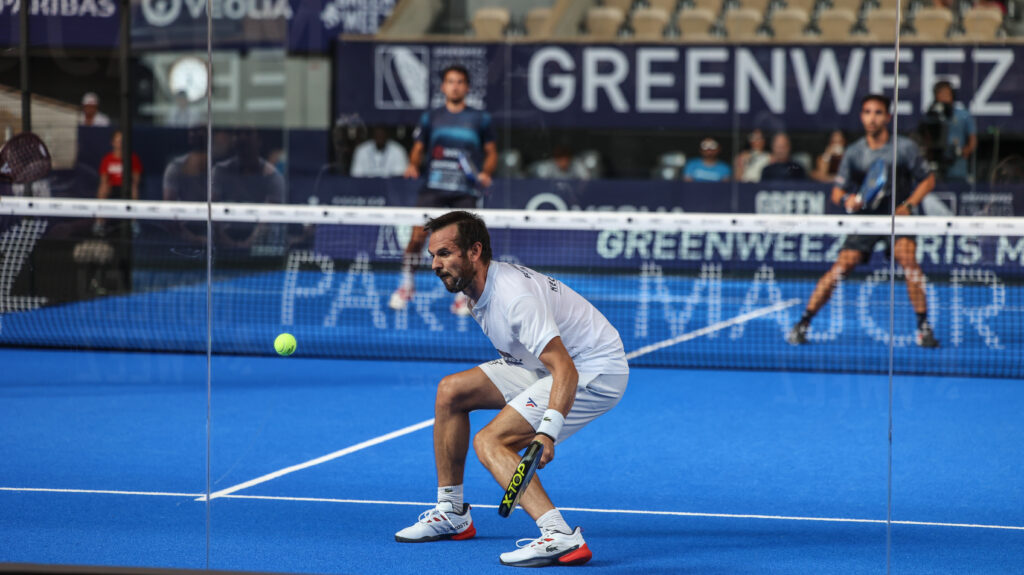 An uncertain future for the French Championships
"Regarding the future, I had planned to participate in the WPT in Madrid. However, with my health concerns, this will not be possible. I hope to be ready for the French championships. The doctor recommended a month's rest. I am not sure of anything at the moment, but I will focus on my recovery and take stock.
Concerning the French championships, I cannot take the risk of a long-term injury. So I'm going to take care of my health and take stock. I cannot guarantee my presence, but I will do everything I can to be there. If I participate, it will be on anti-inflammatories, but I will be almost 100%, like during the GMP where I think I still performed well. I will give everything for these championships."

Franck Binisti discovers the padel at the Club des Pyramides in 2009 in the Paris region. Since padel is part of his life. You often see him touring France going to cover the major events of padel French.