Focus on the French player Alix Collombon before her match alongside Lorena Rufo this evening against the pair Bea Caldera / Ana Catarina Nogueira. The French number 1 talks to us about the current women's game, and discusses her future projects.
The end of the Collombon/Iglesias pair
Speaking about her previous partner Victoria Iglesias and the end of their pairing, Alix Collombon said: "I can't think of her. She made this choice, which I respect. This year there are a lot of changes. She plays with a very promising 17-year-old player. She doesn't have incredible experience, but she has already played with experienced players and she played very well. She has a lot of future so I can understand the choice. But I think we might have deserved to finish the season. Today I am very good with Lorena (Rufo), that's the main thing."
The sudden detachment of his partner
"Things could have been different with Victoria. If we had won our first match in the quarter against Tamara / Rioja, if we had beaten the twins (Mapi and Majo Aletayo) for a semi-final in Rome when we had three set points in the first, it would not have mattered was the same story. She would surely not have left me before the holidays. Sometimes it comes down to details, moments when we came very close to victory."
"When I start projects, I like it to be at least medium-term. This year, a lot has happened and it has changed, but that's the way it is. I would have preferred to give us a little time, and see what our pair could have given.
A bet on Lorena Rufo
"When I played with Alejandra (Alonso), she was unproven. She was playing with the first tricks on the board. It was a "gamble". Lorena has already performed. She's a player who wanted to play with me for a long time and I was interested. She's asked me several times already, but it never happened. Having a player who wants to play with me, who is very happy on and off the pitch, is important. I feel that she respects me and appreciates my game."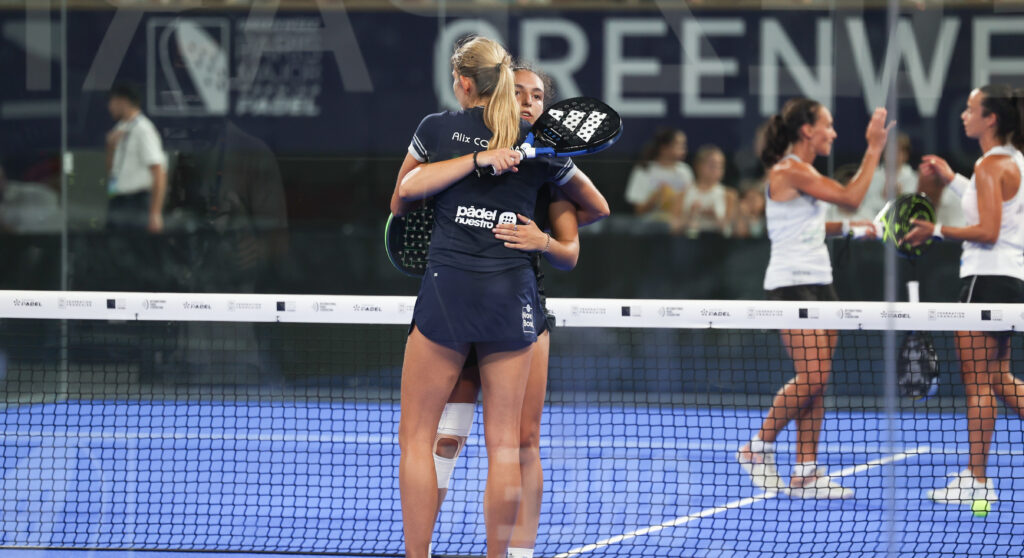 A promising duo
"We can each give each other our strengths: on his side give him the stability he lacks, and on my side a certain madness to be able to pass a course. I know the talent and the hand she has, and she manages to get consistency, I think we can be a dangerous pair for next year.
"I would like that at the end of the year, we would already be working on next year. Let it be a medium/long term project, even if you never know what can happen."
Adapt to conditions
"The playing conditions outdoors are not at all the same as indoors. You have to adapt your game. Very high lobs are extremely annoying because the ball moves, and we have the sun which gets in the way. And when evening arrives, the brightness drops, there is no contrast and you can't see the ball well. This evening for example, on the central, we will have the big lights and we have to adapt."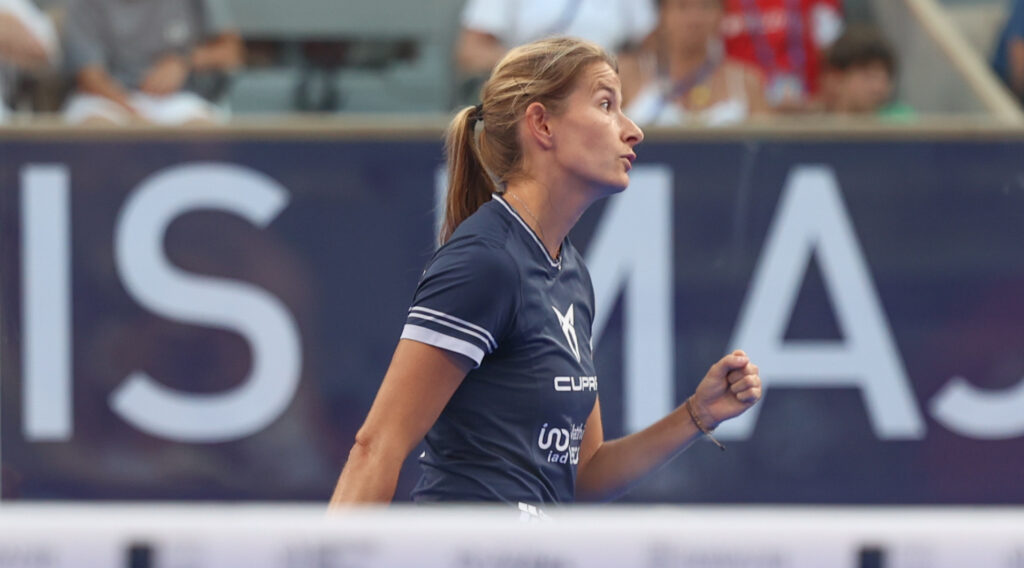 "The key is going to be lobs"
"A lot of it will go up. The key will be to make good lobs, especially in night conditions. As soon as we have the opportunity to increase the intensity, especially Lorena for whom it is a strong point, we will not hesitate. I'm afraid it won't come out as much, we'll have to work on that."
An advantage for Nogueira and Caldera?
"Our opponents played their previous round under the conditions we'll be playing tonight, so maybe that's an advantage. We played at nightfall, so let's say we got closer. It's good to have played on the central yesterday. It allowed us to see, to have a first idea. Tonight we may return home more relaxed. It's hard not to be impressed at first by a court like Chatrier."
"We're going to have to add things"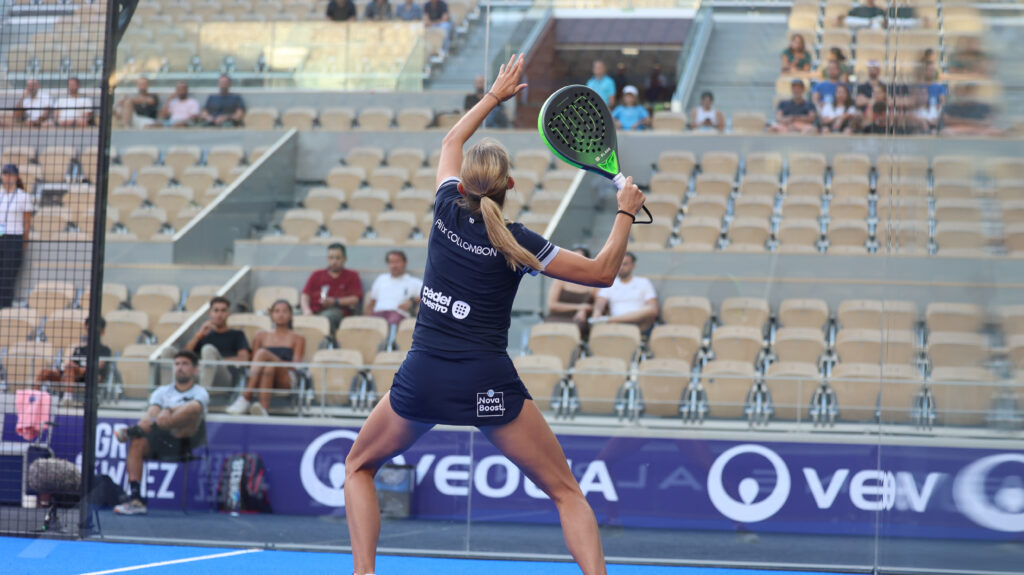 "There have always been a lot of lobs in the padel feminine. In my match yesterday, I tried three and missed two. You have to play with the means at hand. We were both tense at the start of the match. We don't care about playing ugly, we just think about putting the ball in the field. What's important is that we won 6/3 6/1 against the Spaniards playing average, but it was effective. Tonight, for sure, we will have to add things.
An expected revenge
"Tonight it will be 50/50. In terms of ranking, we are above, but they beat us last week in Finland. We really wanted a revenge, after losing 6/4 in the third set. It's great to be able to play them again quickly, at home and with the audience with us."
"It's a solid pair, who will make few mistakes. Against the twins, they played a match lasting more than 3h30 the day before last night. Outdoors, balls tend to give a lot of bounce so it benefits the defense. We will have to work hard on the points and play a big match to be able to come out victorious."
To see the interview in its entirety, it's right here: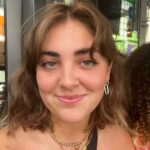 Became a fan of padel, I intend to keep you up to date with all the news padel ! See you soon on the slopes!