Aranzazu Osoro and Jessica Castello failed to repeat their feat from the quarter-finals, losing in two sets to seed 2 Gemma Triay / Marta Ortega. The latter did not seem to be physically damaged, despite a victory acquired the day before after 3:20 a.m. of a match which ended in the night, at 0:47 a.m.
In this second women's semi-final, for the third time of the day, the first break was made at 4e game, for the benefit of Gemma and Marta. At the start of the match, the domination of Triay and Ortega is clear, with 58% of the points won, no break point to defend and a break materialized from their 2e opportunity.
Castello in the tough, Osoro in the "fridge"
Jessica Castello is in a tough situation at the end of the set: she makes mistakes and as a result is pounded by her opponents, while Aranzazu Osoro is kept in the "fridge" ("nevera" in Spanish). As a result of this undermining work, Castello lost his service on 6e game, allowing his opponents to lead 5/1.
But by being encouraged and supported by Aranzazu, whose strong voice is almost the only one heard resonating on the center court, Jessica regains confidence: the two players thus manage to return to 2/5, by converting their 4e break point on Marta Ortega's serve. In the next game, Osoro manages to courageously hold his throw, after being led 0-30, and returns to 3/5.
However, after this last stand, Gemma Triay had no trouble concluding this first set 6/3, with a shutout. A set completed in 49 minutes, where Osoro / Castello only converted one of his nine break points. Opposite, Marta and Gemma showed cold realism, taking the opposing serve twice in three opportunities.
The beautiful mechanics of the Spanish
At the start of the second set, Jessica Castello lost her serve again at the first opportunity. It is difficult to see at this point how she and her Argentinian partner will be able to stop the beautiful mechanics of the two Spaniards.
Especially since Aranzazu Osoro, while his team is down 2/1, calls on the trainer, complaining of shoulder pain felt after hitting a smash.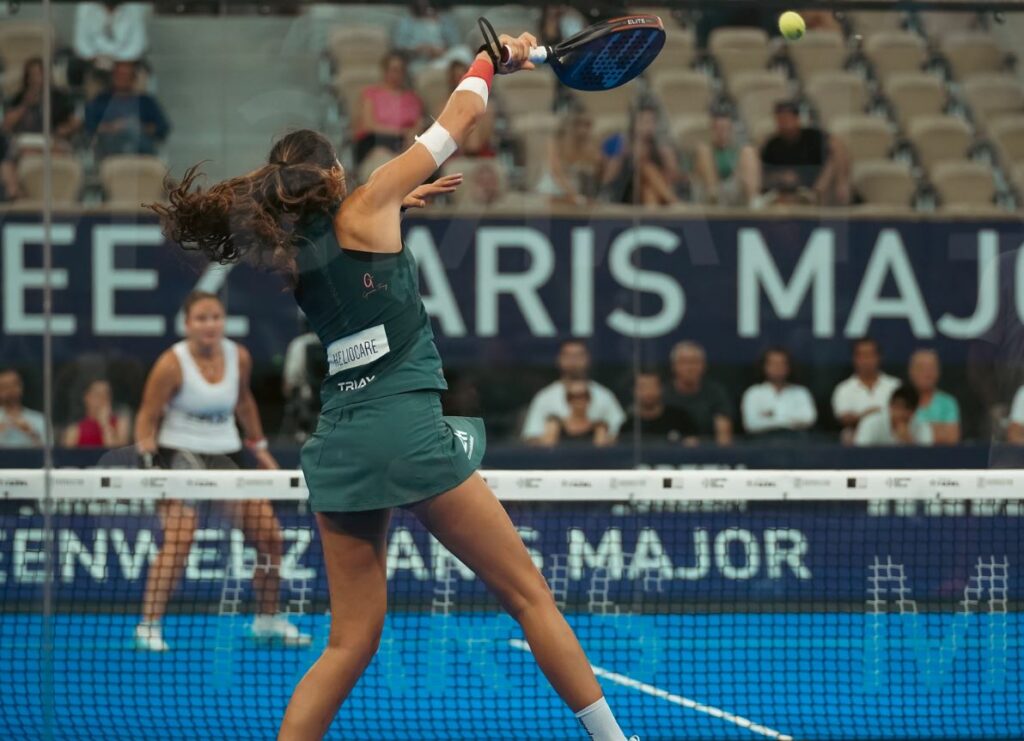 But against all expectations, this medical interruption of more than three minutes seems to have benefited the "injured animal", since Osoro and Castello offer themselves a shutout on Marta Ortega's service, returning to 2/2.
However, immediately, Gemma Triay and Marta Ortega picked up the pace again and made a comeback on Castello's serve, leaving no points to their opponents. The steamroller is now well underway and quickly achieves a double break on Osoro's serve, leading 5/2.
More mistakes than winning points
Thanks to two sumptuous "par 3s" from Gemma Triay in the last game, they won the match with a score of 6/3 6/2, in 1h27. They broke 5 times (against two surrendered services) and won 59% of the 105 points contested. The winners committed 25 unprovoked fouls in this match and made 23 winning shots. The result is therefore negative but much less than that of the losers: 36 unprovoked faults and 16 winning shots!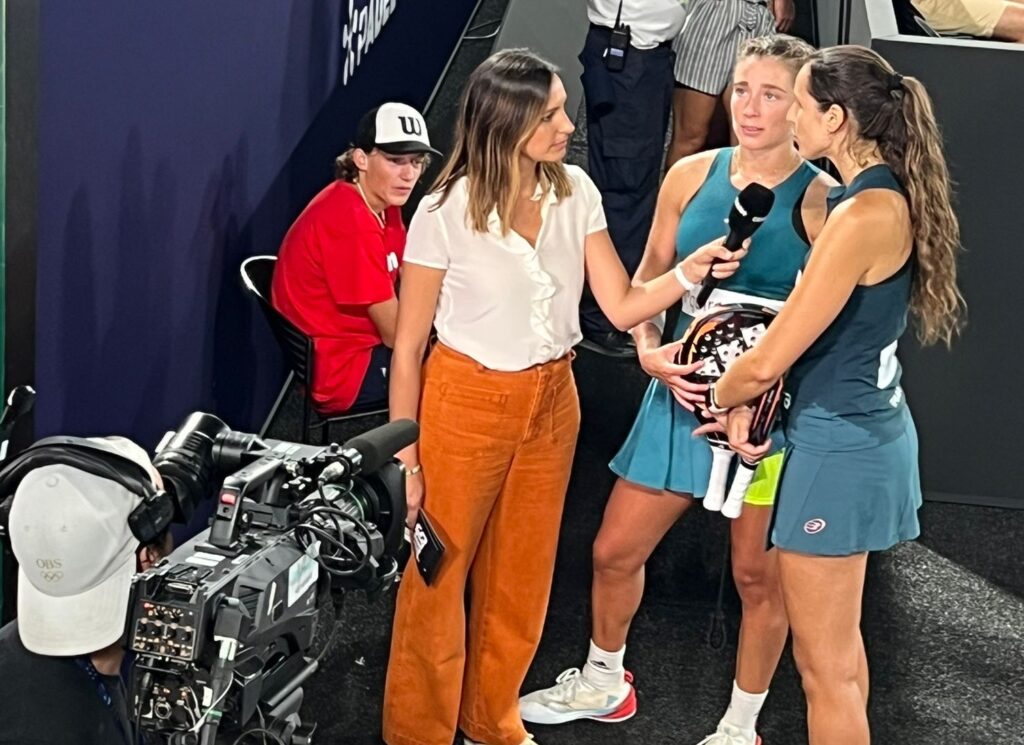 The dream final will therefore be 100% Spanish: Triay and Ortega will meet tomorrow Paula Josemaria and Ariana Sanchez, who qualified without really convincing today.
This final on the circuit Premier Padel will sound like a revenge of that of Rome last July. Triay and Ortega won in the final against Ari Sanchez and Paula Josemaria, with a score of 6/3 6/3, becoming the first female pair to win on this circuit (read below).
After 40 years of tennis, Jérôme falls into the pot of padel in 2018. Since then, he thinks about it every morning while shaving… but never shaves pala in hand! Journalist in Alsace, he has no other ambition than to share his passion with you, whether you speak French, Italian, Spanish or English.