Laura Clergue, consultant on Canal+ and current 19th French player, has just launched his YouTube channel: Laura Clergue Padel. The Aixoise will share interviews with professional players, tutorials and much more!
For her first video, she interviews Agustin Tapia, who with Arturo Coello forms the first world pair. The "Mozart of Catamarca" talks about his history and his evolution, particularly alongside those who are considered the two greatest players in history: Juan Martin Diaz and Fernando Belasteguin. The Argentinian also shares his smash expertise and looks back on this totally crazy start to the season during which he and his partner completely crushed the competition.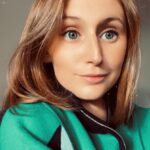 Passionate about Padel since 2018 with numerous experiences in communication and content creation, I want to share my passion with you through my writings.