The French players managed to reverse the trend in this team classification match against the Portuguese players. Poorly embarked early in the morning, with the loss of the U14 match by a heavy score, 6/0 6/0, the French players drew on the end of their reserves to finally win 2-1.
In the decisive match, where Bahurel/Psonka had a certain pressure on their shoulders to bring the winning point to France, the French pair got off to a bad start, with a break conceded from the start. Throughout the set, both players chase the score. But a break at the best of times, then a break at 5-5 allows them to take the advantage for the first time in the match: 7/5.
In the second set, the pattern is similar to this. Bahurel and Psonka are broken by the two Portuguese players, more enterprising in this round. Led 6-5, Bahurel and Psonka finally manage to push their opponents into a decisive tie-break. Victory for the tricolors 7/6 in the second set.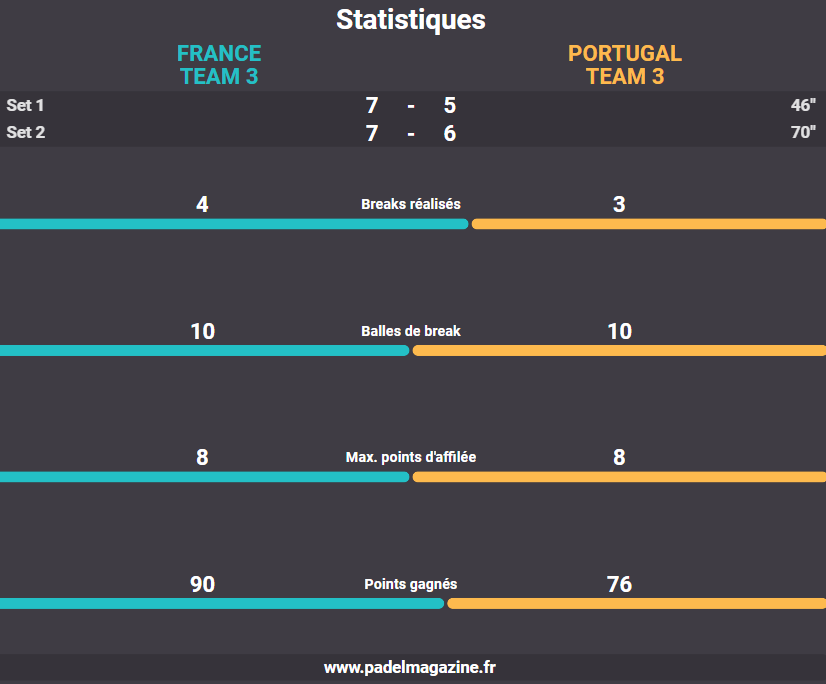 The French players knew how to remobilize each time at the right time in this meeting. Continuation of the program: the French men's team which will face Mexico. And for Kimy Barla and Lou Lambert Agosti, see you at 17 p.m. also for their semi-final at the Open.
You can follow the meetings on Padel MagTV :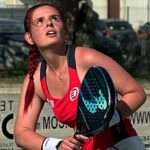 It was his brother who one day told him to accompany him on a track. padel, since then, Gwenaëlle has never left the court. Except when it comes to going to watch the broadcast of Padel Magazine, World Padel Tour… or Premier Padel…or the French Championships. In short, she is a fan of this sport.