It's official: Cyril Hanouna, the emblematic host of "Touche Pas à Mon Poste" on C8, has not only achieved his goal of being among the top 100 French players padel, but he even surpassed his expectations by ranking 86th nationally.
This climb partially erases his lackluster performance with Jérôme Inzerillo during the P1500 d'Esprit Padel Lyon by UFF, where he was eliminated in the first round of the main draw. This defeat, it is true, was against a very serious pair composed of Gerson and Schbeir.
For Cyril Hanouna, it is now time to celebrate this obstacle course to obtain this coveted place.
Certainly, he climbed these ranks largely thanks to the Spaniard Teo Zapata, top 60 in the world. And if his partners actually allowed him to reach such heights, it must be recognized that few believed in the possibility of such a performance, including including Cyril Hanouna himself.
Indeed, at the start of the year, he doubted his ability to achieve this feat, to the point of anticipating numerous editions of the "Objectif Top 100" show over several years.
Against all odds, and probably to his own and others' surprise, looking back on his journey so far, he managed to achieve his goal.
He never hid that he owed his "very good performances to my partners", as he confided at the Club du Mas in Perpignan. He also often spoke of the personal work he had to do to "not be too bad compared to my partner". He took charge of Spain, he played a lot, surrounded himself with the best French players including Adrien Maigret. He also worked on his physique. And the Cyril of today is obviously not the Cyril of the beginnings. This is certainly his greatest victory.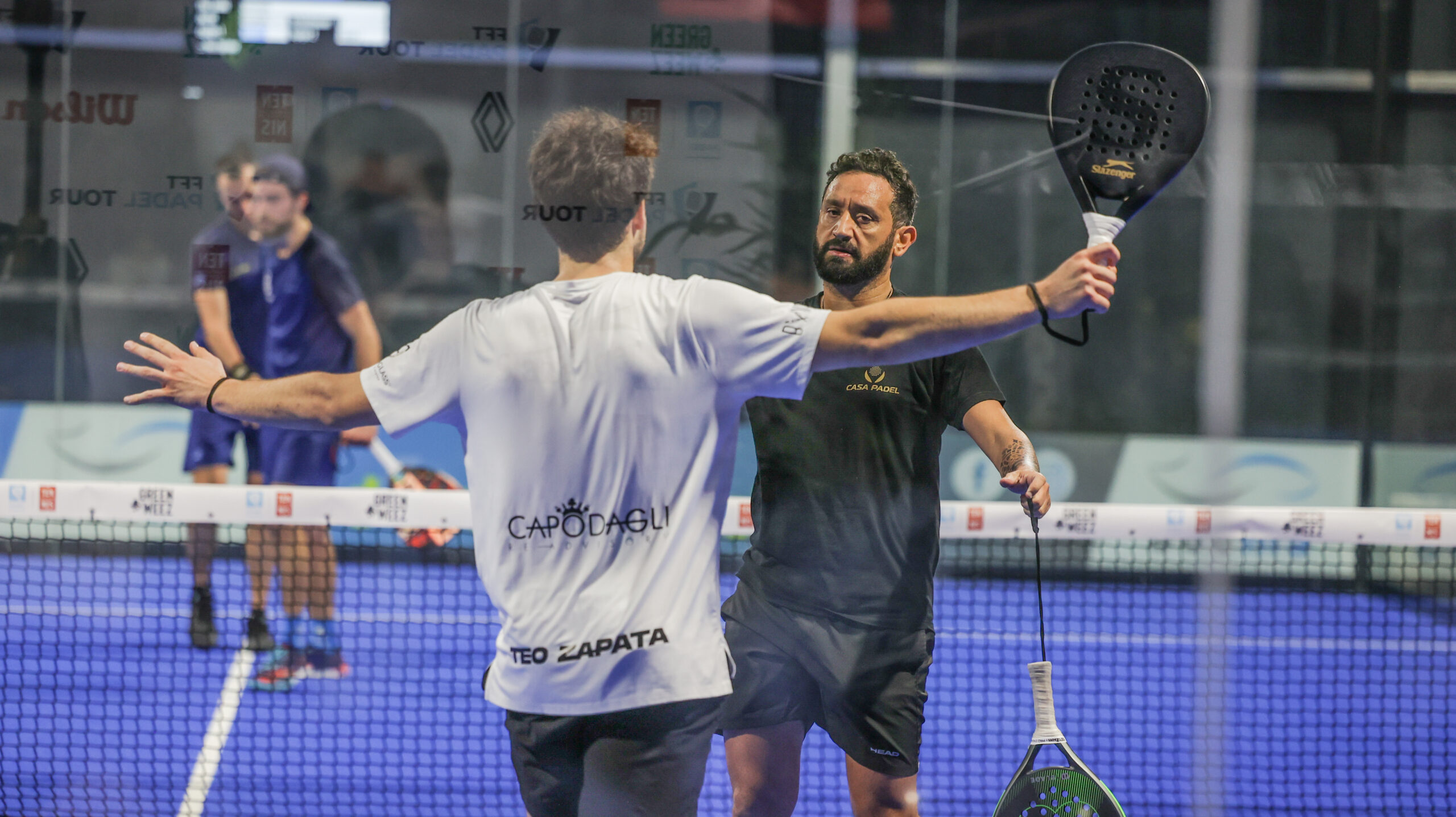 Hanouna took pleasure in this challenge, fully aware of the contribution of her excellent partners. But it wasn't enough. He surrounded himself, and in the end, he greatly contributed to the visibility of these competitions each time he participated.

Franck Binisti discovers the padel at the Club des Pyramides in 2009 in the Paris region. Since padel is part of his life. You often see him touring France going to cover the major events of padel French.