On the Isère side, the two semi-finals of the P1000 were played under sunny skies and the final loomed on the horizon: Courrin/Sanchez (TS1) will meet Raichman/Ayuso (TS2).
Courrin/Sanchez in express mode
The number 1 seed did not want to drag out his semi-final. The first set of the match was more than expeditious. Nathan Courrin and Norman Sanchez played at a very high level, inflicting a 6-1 on Bayard/Macchi. The second set, although less one-sided than the first round, still allowed the number one seed to break away quickly, with a premature break.
Bayard and Macchi, in no hurry to return home, found the necessary resources to come back and get back into this game. Courrin/Sanchez tightens the game a little and converts his break opportunities more easily.
Final score: 6-1/6-3.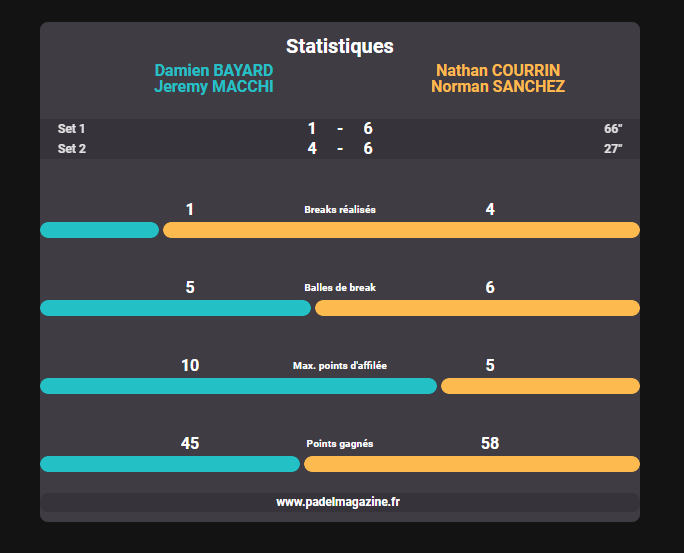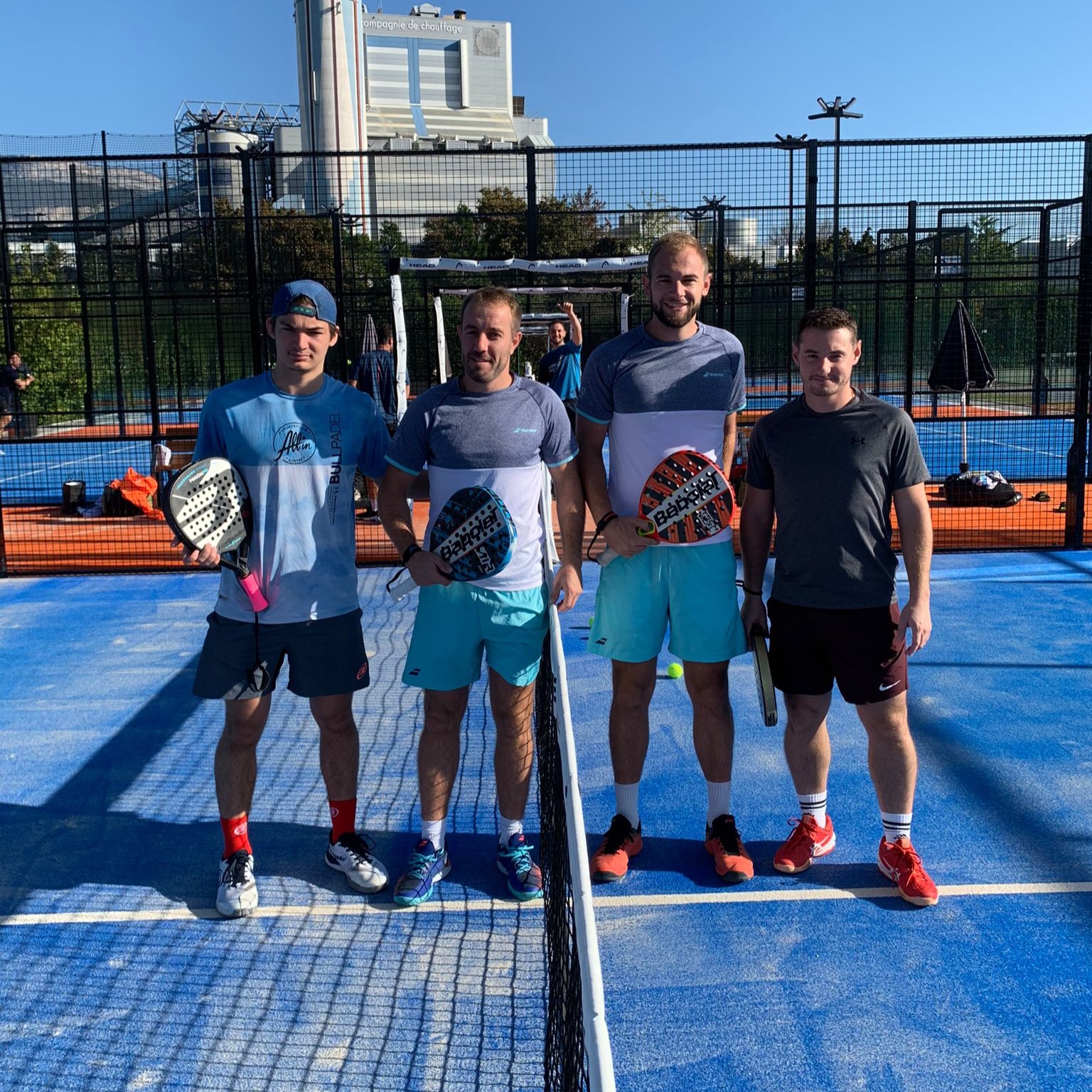 Ayuso / Raichman: at the end of the suspense
On the other field, it was a little complicated for Ayuso/Raichman (TS2), against Seux/Hayet (TS4). However, starting well in the first set, quickly leading 5-2, the number 2 seed was surprised by Hayet and Seux. The latter return to 5-5, before being broken once again. Their work did not pay off and they lost the first set 7-5.
The second episode of this meeting is much more stuck and indecisive. The two teams go blow for blow. This time, Hayet and Seux are not fooled and they push the number 2 seed into a decisive third set.
The two teams were not decided to decide between themselves in this match. If the Ayuso/Raichman pair breaks first in this last act, leading 3-1 in the score, they find themselves caught once again by the valiant Hayet and Seux. Parity score: 3-3. Two hours after the start of this completely crazy match, it took a decisive tie-break to find out the second finalist of this tournament. They had to work hard, but in the end it was Ayuso and Raichman who won in 2 hours 30 minutes of play.
Score final : 7-5/4-6/7-6(2).
Watch the final live on Padel Mag TV, from 15 p.m.: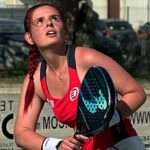 It was his brother who one day told him to accompany him on a track. padel, since then, Gwenaëlle has never left the court. Except when it comes to going to watch the broadcast of Padel Magazine, World Padel Tour… or Premier Padel…or the French Championships. In short, she is a fan of this sport.