Big day at the P1000 in Lesigny this Saturday, full of surprises, where the top seeds fell before the eyes of a crowd who came in large numbers for this first P1000 in Seine-et-Marne.
Simon Wagner and Jérémy Garcia, seeded number 1, rose to the occasion in this P1000 in Lesigny. However, they had to redouble their efforts against Romain Coirault and Arthaud Dumoulin, seeded number 7. (6/2 4/6 6/4)
Thomas Rey and Alexandre Dizy, the number 9 pair in the table, offered a spectacular match against Julien Pes and Florian Hue. This could be the match of the weekend, concluding with a tie-break in the 3rd set. The No. 4 seed in the tournament may have regrets, because she had many opportunities to win, before losing 2/6 7/5 7/6.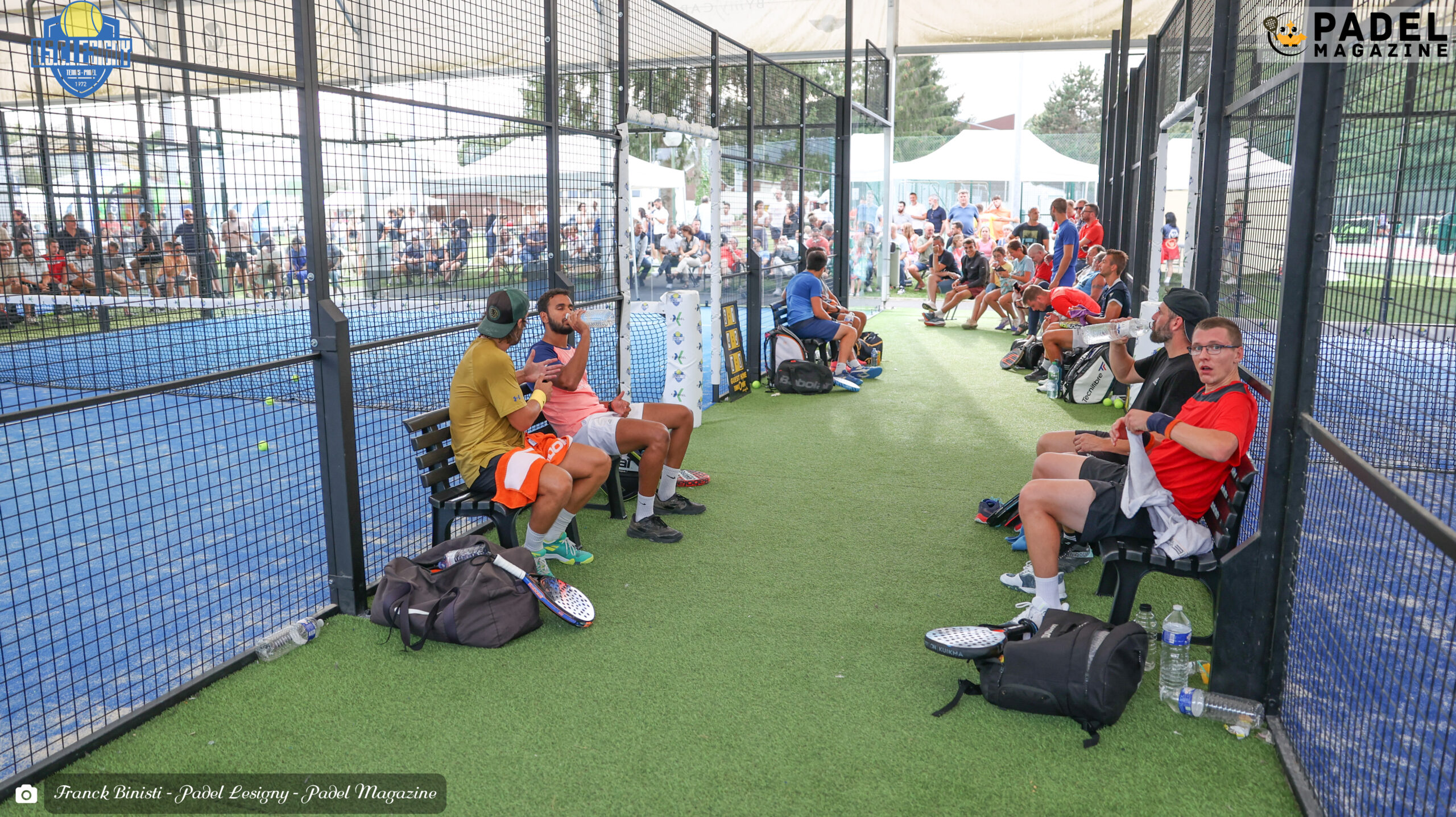 Nicolas Boutier and Thomas Seux are the only pair who have not yet lost a set since the start of the tournament. It is true that they benefited from a favorable part of the table. In the semi-final, they will face Romain Sichez and Bilal Duprat, the No. 15 pair in the table, who created a surprise by reaching this P1000 semi-final. They managed to knock out the No. 2 seed from the draw, who beat Seurin/Tsisentsyev, Anthony Gravejat and Alexis Coulombeau.
In the lower part of the table, Thomas Rey and Alexandre Dizy will have to overcome the favorite pair of the competition: Jérémy Garcier and Simon Wagner. These two matches will be broadcast live on Padel Mag TV from noon. The final is scheduled for 15 p.m.
Sunday
SATURDAY
21 p.m. – Main draw update

Franck Binisti discovers the padel at the Club des Pyramides in 2009 in the Paris region. Since padel is part of his life. You often see him touring France going to cover the major events of padel French.