Le coach of the French women's team, Robin Haziza, was present in Barcelona to see the French evolve during the Barcelona Master, he gives his assessment.
Mélissa Martin (and Rafaella Masseron Laviaguerre)
"Mélissa Rafaella lost, at second round of preprevias, against a very young pair who entered the final table : Moni Gomez / Claudia Jensen, two very talented girls. Melissa made a very good first game, being constant, active, and going to look for the points. We felt at the beginning that she was not very confident, this first match allowed her to play well, to have fun.
On the second match they fell on a stronger pair, but they were not unworthy, and appeared real axes of progression, for Mélissa Martin alone, but also for the pair she forms with Rafaella. "
Laura Clergue and Léa Godallier
"They had a very complicated draw for their first entry into the final table. This is also the life of the main draw, sometimes we have decent draws but in general the first laps are very difficult. It was a pressure-free match against the numbers 1, Aria Sanchez and Alejandra Salazar.
Léa and Laura had a very good start to the match, a very good first set. They immediately got into the rhythm, which is not always easy with these girls. They were up to the pace, they attacked well, defended well and varied speeds and areas of play, to reach 3 everywhere in the first set. Then, they conceded the break, a little less well, the girls opposite got used to their game and the machine has started.
The small regret is to have lacked a little consistency at this rate, and it is the ability to offer something else when things are not going too well. But overall a very good match against a pair of very, very high level. "
Alix Collombon (and Nicole Traviesa)
"Alix and Nicole made a solid first match facing a pair coming out of the previas, something that is never easy. Then they had a great game in front of Eli and Patty. They would have deserved to take a set.
A little bit of tension and deconcentration at key moments causes the game to shift to the side of the more experienced pair. On a slow pitch, faced with players who work well but do not hurt very much either, it would sometimes have taken a little more imagination, fantasy. We will remember that the game as a whole will have been of a very high standard. They held high in Amatriain / Laguno, the sixth pair in the world, which obviously bodes well for the future! "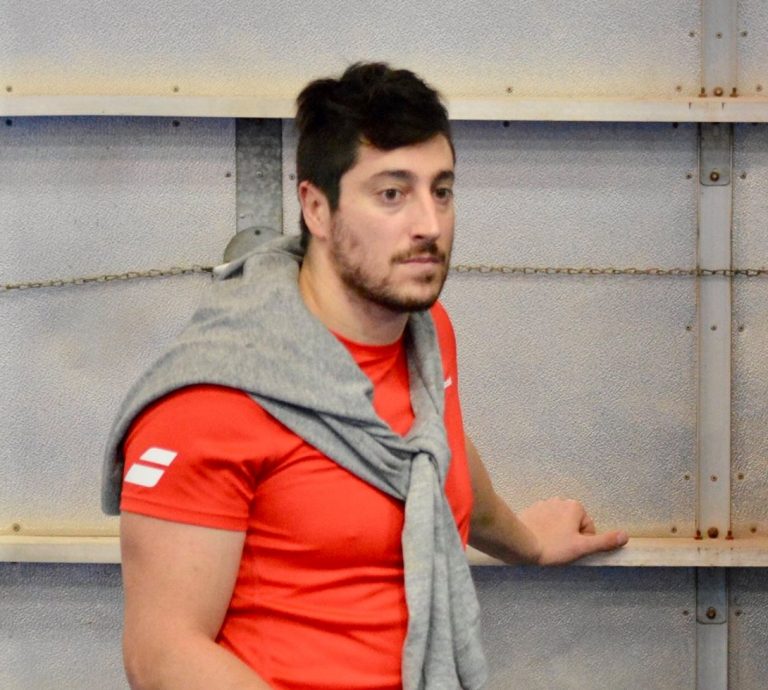 Xan is a fan of padel. But also rugby! And his posts are just as punchy. Physical trainer of several padel, he unearths atypical posts or deals with topical subjects. It also gives you some tips to develop your physique for the padel. Clearly, he imposes his offensive style as on the field of padel !