Let's go for the semi-finals of this Spanish Championship of padel 2020, obviously with very beautiful posters, stamped World Padel Tour.
Two surprises in quick succession for the ladies
We expected to find the first four pairs of the World Padel Tour in the semifinals of this Spanish Championship for girls. But, proof of the level among girls, seed numbers 2 and 4 were eliminated yesterday in quarterfinals.
The first surprise is to be put to the credit ofAranzazu Osoro and Carolina Navarro, who clearly dominated Bea Gonzalez and Paula Josemaria: 6/3 6/2! Then, Eli Amatriain and Patty Llaguno beat the odds, defeating Marta Marrero and Marta Ortega in a real fight: 6/7 6/4 6/2.
The big battle announced between Salazar / Sanchez and the Alayeto twins took place. It was finally the players of Manu Martin who won, 6/2 3/6 6/3. Finally, the pair in the shape of the moment, Sainz / Triay, did not tremble in front of Virseda / Martinez: 6 / 2 6 / 3.
So today we will have 10h00, Sainz / Triay vs Amatriain / LlagunoAnd then 17h00, Salazar / Sanchez vs Osoro / Navarro.
Semi-finals that promise for men
For the men, the favorites for the quarter-finals were assured yesterday, and we will have magnificent semi-finals. In the upper part of the table, who plays this morning after the first ladies semi-final, young people Arturo Coello and Ivan Ramirez, who defeated Fuster / Rubio yesterday (6/3 3/6 7/6) will have their work cut out for them.
Indeed, in front of them stand Juan Cruz Belluati and Ale Galan, who still haven't lost a set from the competition, and who literally crushed Garrido / Barahona yesterday: 6/2 6/2.
On the other side of the table, we find Paquito Navarro and Juan Martin Diaz, who still haven't lost a set. Facing them tonight, Uri Botello and Javi Ruiz, who came out after a difficult start to the match against Allemandi / Gonzalez (3/6 7/6 6/3).
Delivery charges very tempting semi-finals, which, unfortunately, will not be not streamed.
No streaming today
It's obviously a bit sad but, like the quarter-finals yesterday afternoon, the semi-finals are not not broadcast on YouTube. They are only visible on the TV channel Movistar Plus Sports.
Those who had planned to watch the matches are bound to be disappointed, but the fact that a channel like Movistar is buying exclusive TV rights to the Spanish Championships is obviously a good thing for the padel and proof of the growing interest of viewers in our sport.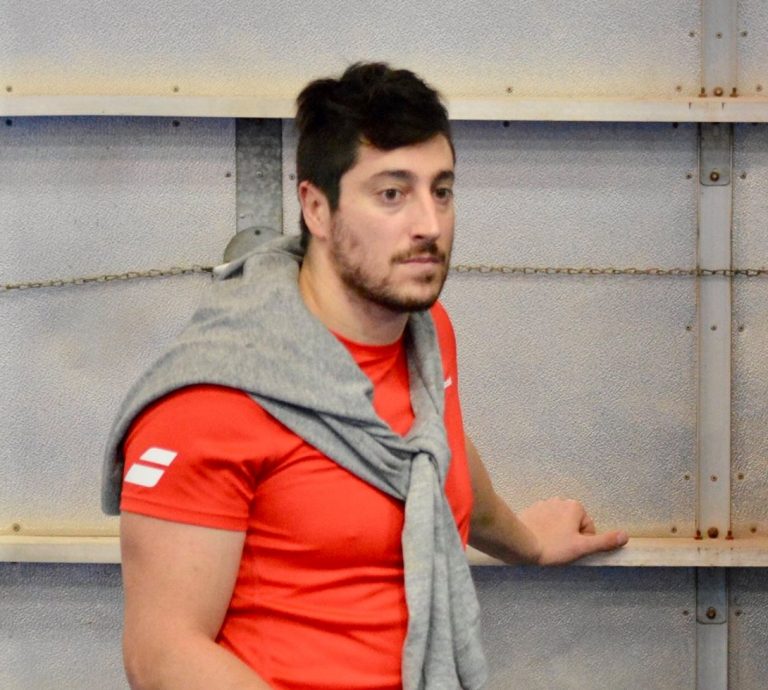 Xan is a fan of padel. But also rugby! And his posts are just as punchy. Physical trainer of several padel, he unearths atypical posts or deals with topical subjects. It also gives you some tips to develop your physique for the padel. Clearly, he imposes his offensive style as on the field of padel !