This was a big blow to fans of padel this week, who had to wait this Friday to finally see the matches of this WPT Malmö Open. After four days of competition without being able to see the confrontations, the time for the quarter-finals came, with six great displays on the central court, and two on court 2.
Matches scheduled to start at 10 a.m. in Sweden, with a big poster: Gemma Triay and Marta Ortega who reunite with veterans Lucia Sainz and Patty Llaguno, winners of the very fit Osoro/Castello pair. We know that the world number two often struggle against the experienced Sainz and Llaguno. And if Gemma and Martita still got away with it, we must expect a big match on the central track.
Second match of the morning: Paula Josemaria and Ariana Sanchez who face Claudia Jensen and Veronica Virseda.
Last rotation of the morning, a meeting of outsiders with a semi-finalist who will inevitably be unexpected in this Malmö Open. Victor Ruiz and Lucas Bergamini will face Juanlu Esbri and Lucas Campagnolo.
The big names, among the men, will make their entrance from 16 p.m. on the central track. We will first find the super kids against Momo Gonzalez and Javi Garrido, which are gaining momentum in Sweden.
Following, the meeting Galan / Lebron faced with the third surprise of these quarters, Arroyo and Alonso, who will have mishandled the 5th seed Ruiz/Tello in the round of XNUMX.
And finally, new opposition between COELLO/TAPIA et the Gutiérrez family, who has been suffering since the start of this tournament, but comes through every time!
The matches will be available on Canal Plus Group channels.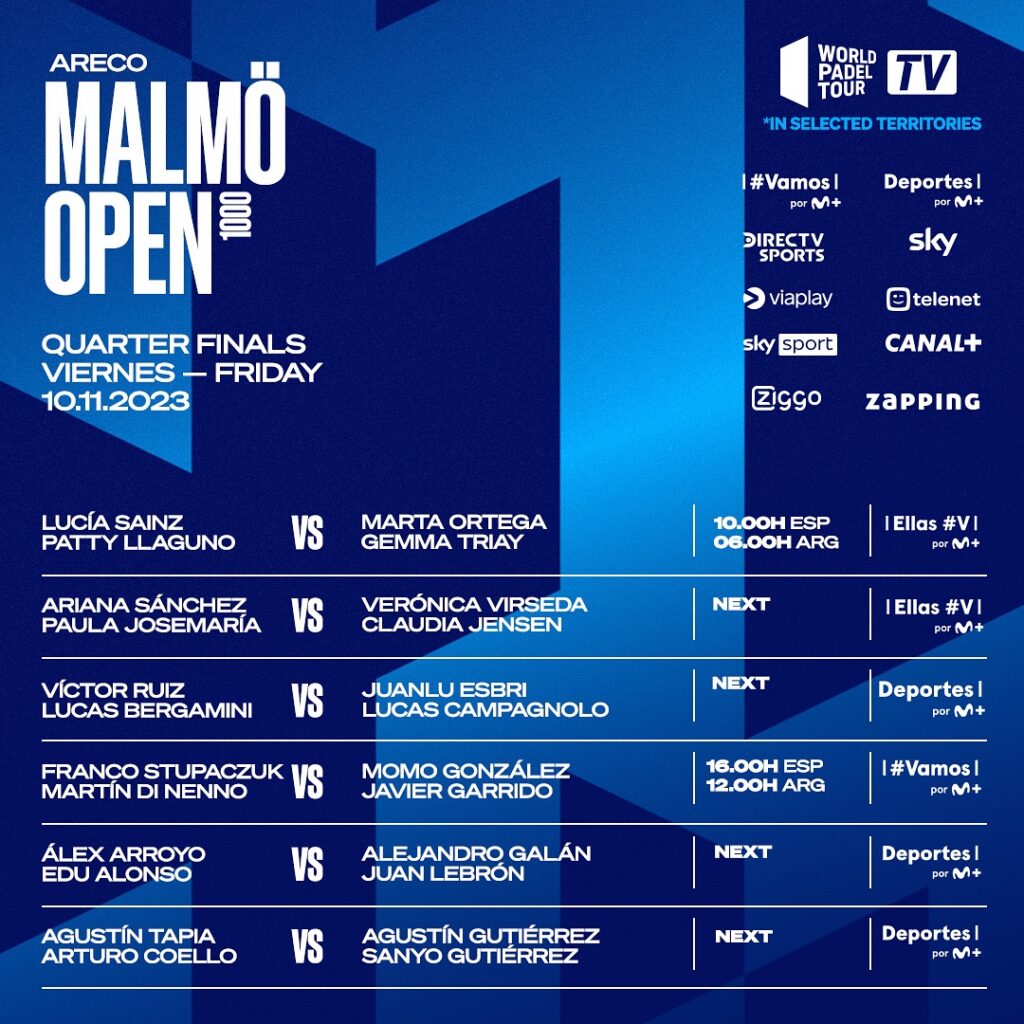 The other two women's quarter-finals, Riera/Icardo against Salazar/Araujo and Brea/Gonzalez against the Alayeto twins, will take place on court number 2 and are not broadcast. You can still follow the evolution of the score via the Marker.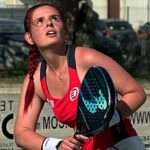 It was his brother who one day told him to accompany him on a track. padel, since then, Gwenaëlle has never left the court. Except when it comes to going to watch the broadcast of Padel Magazine, World Padel Tour… or Premier Padel…or the French Championships. In short, she is a fan of this sport.