Tough for the WPT Mexico Open 2023 which is faced with the absence of Paula Josemaría, succeeding that of Juan Lebrón. This news disrupts the tournament, particularly in the women's category.
The absence of Ariana Sanchez and Paula Josemaríia, both at the top of the women's ranking, marks a turning point in the last tournament of the regular season of the World Padel Tour. The circumstances of their withdrawal were not explained, the players remaining silent on the subject. The announcement of Paula's absence was made by the World Padel Tour, without providing additional details.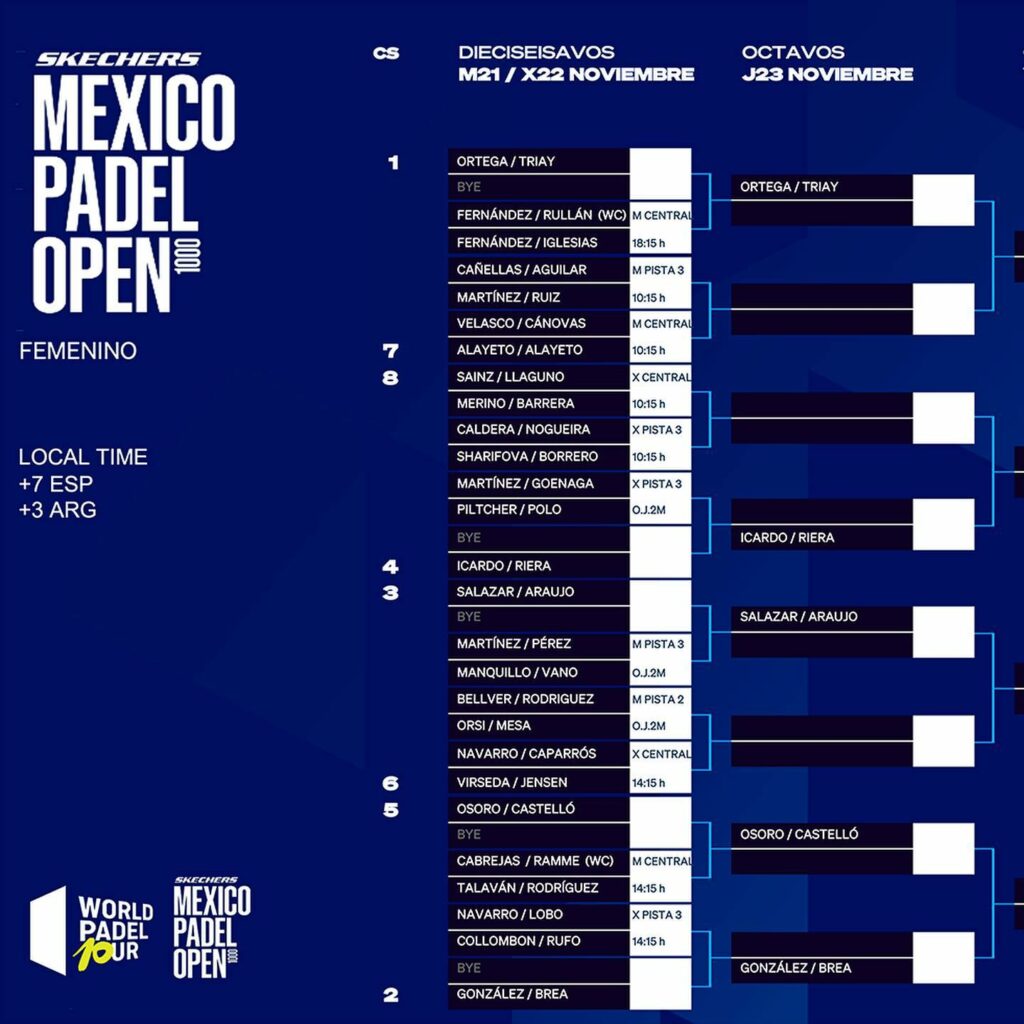 This situation leads to notable changes in the composition of the final women's draw of the tournament:
Marta Ortega and Gemma Triay move up to seed 1.
Delfi Brea and Bea Gonzalez take the position of seeds 2.
Alejandra Salazar and Sofia Araujo become the 3 seeds.
Virginia Riera and Tamara Icardo are positioned as the fourth seeds, thus beginning their journey in the round of XNUMX.
For the French pair, Collombon / Rufo, it doesn't change a lot since it will first be necessary to win its first match against Navarro / Lobo, before playing in the event of a victory, therefore, against the new 2nd seed of the Brea/Gonzalez tournament.
Due to these absences, Aranza Osoro and Jessica Castello, initially seeded 5, advance directly to the round of XNUMX, taking advantage of the vacancy left in the table.

Franck Binisti discovers the padel at the Club des Pyramides in 2009 in the Paris region. Since padel is part of his life. You often see him touring France going to cover the major events of padel French.