Discover the pairs that will be present among the ladies during the French Championship 2023, who argues at 4Padel Toulouse-Colomiers this weekend.
The tournament will be played in the form of a multi-chance tournament with 32 pairs: 5 automatically qualified by their classification, 18 league champions, 7 pairs drafted according to the strength of the table of the 8 best pairs of the regional championship and their result obtained during it, 2 wild-cards.
Directly qualified pairs
Alix COLLOMBON – Léa GODALLIER
Jessica GINER-BARBIER – Lucile POTHIER
Laura CLERGUE – Fiona LIGI
Wendy BARSOTTI – Élodie INVERNON
Marie LEFÈVRE – Mélanie ROS
League Champion Pairs
Laurine BERGAUD – Delphine REPITON (Auvergne-Rhône-Alpes)
Maëlle HIBON – Séverine BOUCHACOURT (Bourgogne-Franche-Comté)
Catherine HENUZET – Capucine ROUSSEAU (Brittany)
Elena LEVENEZ – Marie RONDOT (Centre-Val de Loire)
Géraldine HOEN – Saveria POZZO DI BORGO (Corsica)
Julia LELORRAIN – Nancy LELORRAIN (Guadeloupe)
Marie-Julie BARBIER – Clara BELLUSSI (Grand-Est)
Priscilla HEISE – Marianne VANDAELE (Hauts-de-France)
Louise BAHUREL – Mélissa MARTIN (Île-de-France)
Élodie MAGNAT – Sandrine PASTORICA (New Caledonia)
Anaïse RIVIÈRE – Charlotte VILLEMINOT (Normandy)
Amélie DÉTRIVIÈRE – Camille SIREIX (Nouvelle-Aquitaine)
Laurence ANDREOLETTI – Élodie DAMIANO (Occitanie)
Laura BUTEAU – Emmelien LAMBREGTS (Pays de la Loire)
Marie-Amélie DARDAINE – Tiffany PHAYSOUPHANH (Provence-Alpes-Côte d'Azur)
Betty DAUTRIAT – Flore POUPART (Reunion)
Drafted pairs
Marie BOURA – Jennifer DENÉCHEAU (Nouvelle-Aquitaine)
Catherine LALANNE – Peggy MAGNIEN (Nouvelle-Aquitaine)
Alexia DECHAUME-BALLERET – Géraldine SOREL (Provence-Alpes-Côte d'Azur)
Sylvie PIAU – Ophélie WUTHIER (Occitanie)
Camille MARTINET – Margaux RANDJBAR (Auvergne-Rhône-Alpes)
Romane DEHAINE – Cyrine HAMROUNI (Normandy)
Alexise DUCHÊNE – Charlyne TONDA (Île-de-France)
Alison CARRÉ – Océane KIK (Hauts-de-France)
Julie PECASTAING – Joanna BOUGON (Provence-Alpes-Côte d'Azur)
Pairs benefiting from wild-card
Charlotte SOUBRÉ – Carla TOULY
Céline AUTHENAC – Virginie GUERINET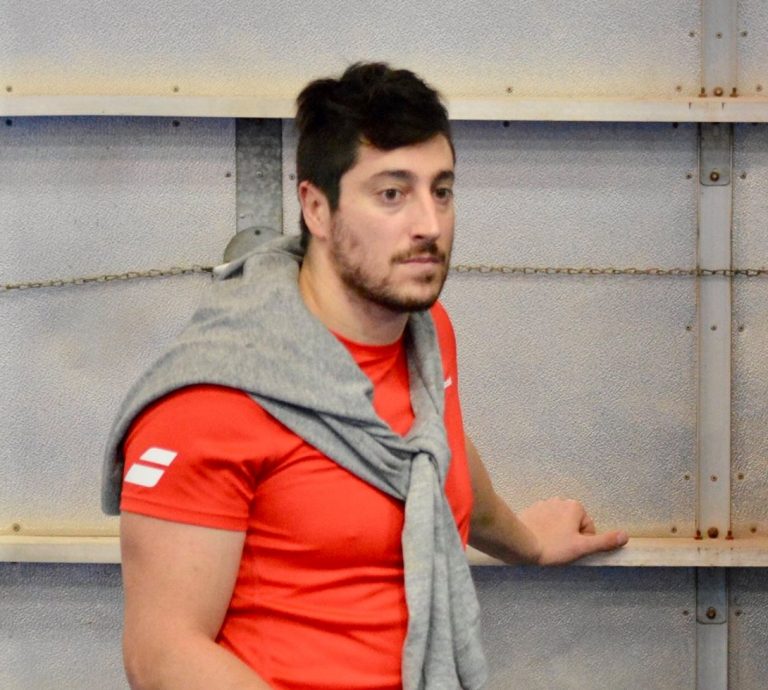 Xan is a fan of padel. But also rugby! And his posts are just as punchy. Physical trainer of several padel, he unearths atypical posts or deals with topical subjects. It also gives you some tips to develop your physique for the padel. Clearly, he imposes his offensive style as on the field of padel !